Get ready to put on the most festive green outfit you can find and fill your pots with gold (or cereal bowls with Lucky Charms), because St. Patrick's Day is just around the corner! After a day of classroom celebrations at school and other lucky festivities, there's no better way to end the day with your kiddos than to cozy up and watch a fun-filled movie to keep the St. Paddy's spirits high.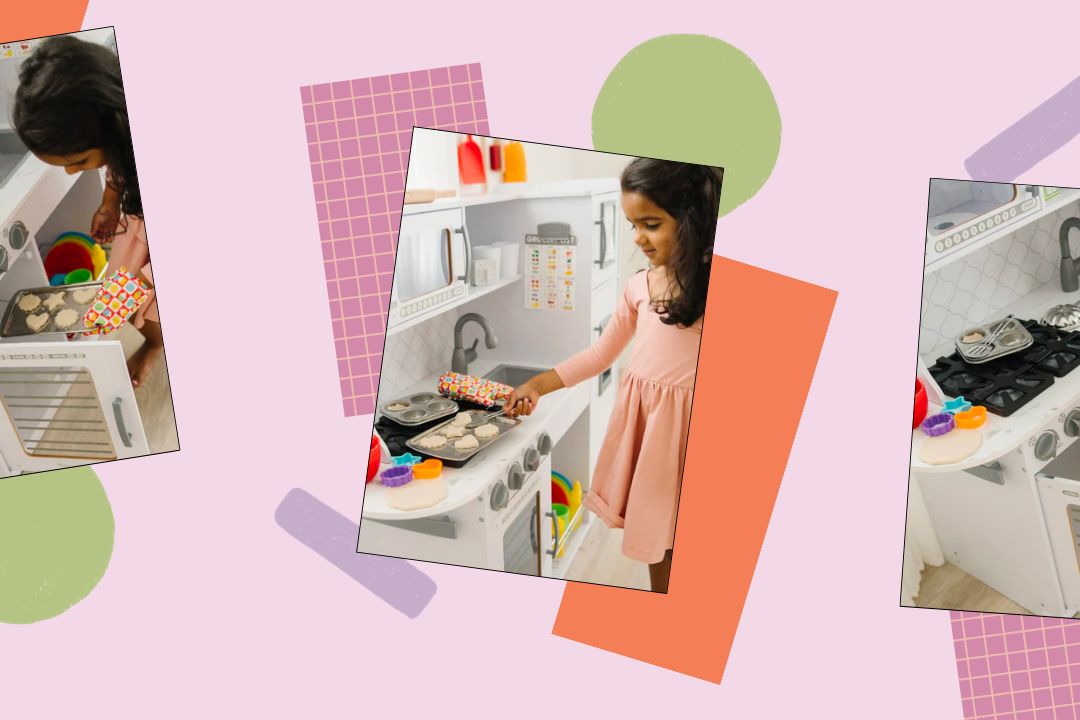 From newer releases to vintage classics, we've rounded up the perfect movies to celebrate the occasion that'll keep the whole family entertained. Grab some snacks, get comfy, and tune in. We know you'll love 'em all (we're feeling lucky!).
11 St. Patrick's Day Movies to Watch as a Family
Riverdance
Where to Stream: Netflix | Rating: Y-7
Inspired by the iconic Irish dancing stage performance Riverdance, this animated movie follows Irish-born Keegan and his Spanish-born friend Moya on a river adventure. But this movie isn't just about the mythical Irish dancing deer who keep the river flowing, it's also a heartfelt tale about grief and overcoming loss. Parents might also recognize Pierce Bronsan as the voice of Keegan's grandfather—the lighthouse keeper and a talented dancer himself.
The Luck of The Irish
Where to Stream: Disney+ | Rating: G
This funny and charming Disney Channel Original Movie tells the story of teenage basketball star and cool-kid Kyle Johnson, who finds himself having to battle for his lucky gold charm in order to keep his family from being controlled by an evil leprechaun.
Finian's Rainbow
Where to Stream: Apple TV and Amazon Prime Video | Rating: G
In this musical-comedy, an elderly Irishman named Finian McLonergan moves to the southern United States with his daughter, Sharon, to bury a stolen pot of gold with the mistaken belief that it will grow. However, a leprechaun follows them all the way to America. And is desperate to recover his treasure before the loss of it turns him into a normal human forever.
Darby O'Gill and the Little People
Where to Stream: Apple TV, Amazon Prime Video and Disney+ | Rating: G
On his walk home after being fired from his job, Darby O'Gill accidentally slips through a portal to the a land of leprechauns and comes face to face with the Leprechaun King, Brian. Once they meet, Darby demands Brian grant him three wishes—and is met with very bittersweet results.
The Secret of Kells
Where to Stream: Apple TV and Amazon Prime Video, | Rating: G
Deep in the Irish woods, Cellach prepares a fortress for an impending attack by a Viking war party. And his nephew Brendan, who has no taste for battle whatsoever, isn't much help. But once the Vikings begin to approach, Brendan is brought to the frontlines to complete a series of magical yet dangerous tasks to save the day.
Wolfwalkers
Where to Stream: Apple TV | Rating: PG
In a time of superstition and magic when wolves are seen as evil and dangerous creatures, a young apprentice hunter, Robyn, comes to Ireland with her father to wipe out the last pack. However, when Robyn saves a wild native girl name Mebh, their friendship leads her to discover the world of the Wolfwalkers, and transforms her into the very thing she came to destroy. The film was nominated for an Oscar in 2021 for Best Animated Feature..
Song of the Sea
Where to Stream: Apple TV and Amazon Prime Video | Rating: PG
In this fun fantasy adventure, a young Irish boy discovers that his mute sister is a selkie (a mythological being who can change from a human into a seal), who must find her voice and use it to free certain supernatural creatures from the spell of a Celtic goddess.
The Secret of Roan Inish
Where to Stream: Apple TV and Amazon Prime Video | Rating: PG
When Fiona goes to live with her grandparents on the west coast of Ireland, she hears stories about her ancestors being mythical creatures known as selkies, which leads her to believe she may have found her long-lost little brother living by the sea by himself.
Leap Year
Where to Stream: Apple TV, Amazon Prime Video and Netflix | Rating: PG
When another anniversary passes without a marriage proposal from her boyfriend, Anna decides to take matters into her own hands. Knowing the Celtic tradition that allows women to pop the question on February 29th, she plans to follow him to Dublin and asks him to marry her—but fate has other plans, leading her to a new handsome Irishman.
P.S. I Love You
Where to Stream: Apple TV and Amazon Prime Video | Rating: PG-13
When Holly Kennedy loses the love of her life, Gerry, to a terminal illness, she's surprised to learn that he had planned ahead and written her a series of letters to help ease her grief and move forward into her new life. This is definitely a better watch for older kiddos or for an adult date night!
Sing Street
Where to Stream: Apple TV | Rating: PG-13
Another movie that's definitely fit for a watch with older kids, Sing Street tells the story of a boy named Conor who transfers from a private school to a tough public school and decides to start a new band to help adjust to his newfound life.