I remember being a little kid and coming down the stairs to green-dyed milk and shamrock cookies in my lunchbox for St. Patrick's Day and loving it. My Irish family really leaned into the holiday, if for no other reason than the fact that it just adds some flair to the end of a long, long winter.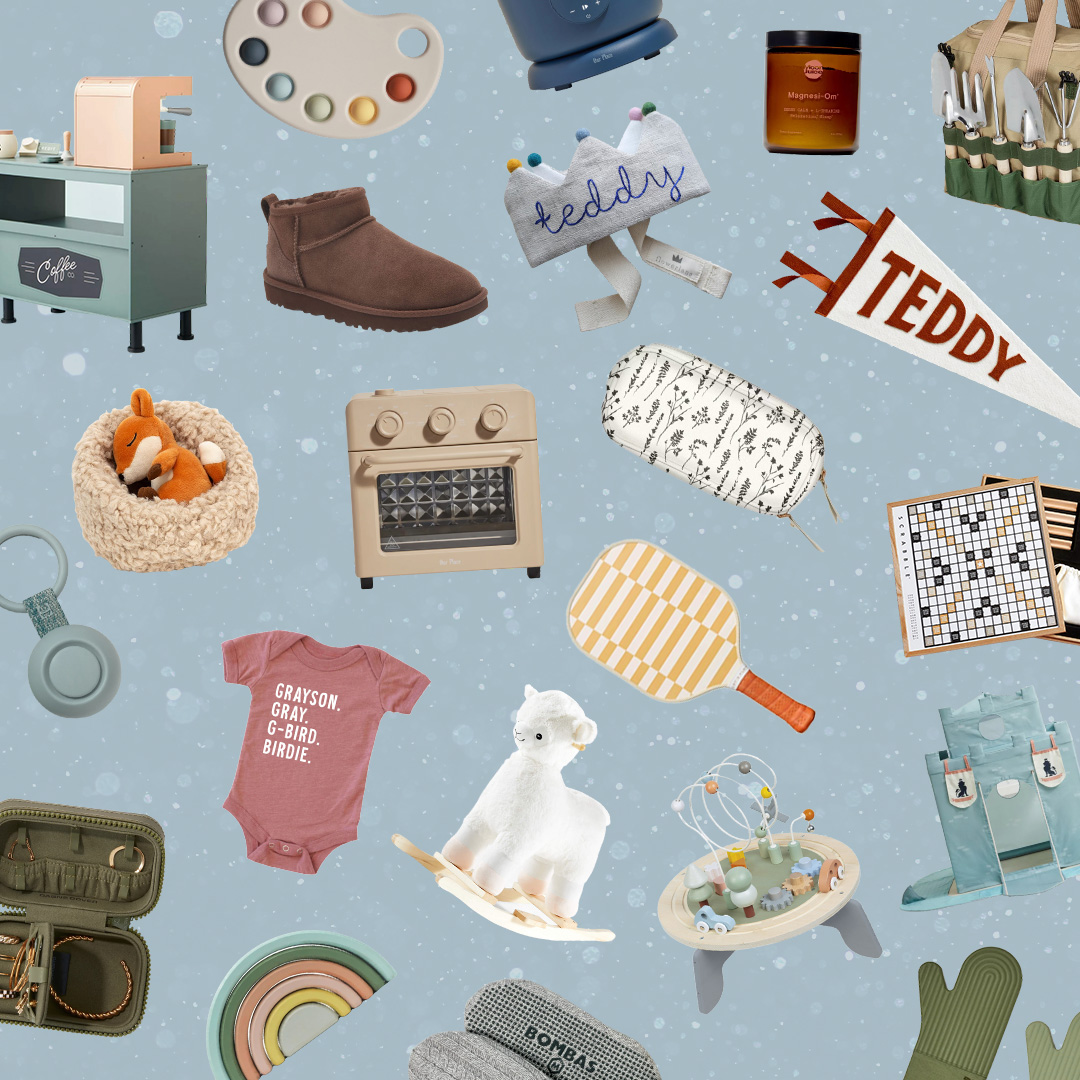 everything you need to ace holiday gifting this year 🎁
Now, the idea of getting the kids decked out in all-green everything and reminding them (again) not to pinch the kids at school who weren't wearing green seems a little overwhelming. But nevertheless, a holiday is a holiday, and what better way to celebrate March 17 than with some delightful St. Patrick's Day desserts and treats?
Below, we rounded up our favorite easy recipes guaranteed to earn you a kiss from the kids, Irish or not.
I have to admit, Rice Krispie treats are easily one of my favorite sweets. This recipe makes them even better by adding some extra sweetness and making them festive.
If we've learned anything from the ongoing matcha craze, it's that this green powder not only has health benefits, but it's also delicious. Up your doughnut game by adding matcha and making green treats for the holiday.
As it turns out, mint chocolate isn't just delicious, it can be festive too! We know these cupcakes won't last long in your household.
A tasty snack that's also basically a craft? Sign us up! Your little ones will have the best afternoon making these fun donuts before chowing them down.
Because you can never have too much mint chocolate this time of year (hello, Girl Scout Thin Mints!), try this recipe too and see how it compares to #3 in this list.
Andes Mints have been a staple in my household long before we knew they were an Olive Garden delicacy. Adding them into cookies sounds like my lucky day!
Get creative with your morning smoothie and make it festive by trying this healthy mint chocolate chip smoothie. We know you won't regret it!
While mint chocolate may be the name of the game this time of year, one of our other favorite festive flavors is pistachio. As it turns out, this sweet pudding can be transformed into great crispy treats as well!
Just when you thought puppy chow couldn't possibly get better, this recipe adds in the quintessential St. Paddy's day cereal and kicks it up a notch.
These peppermint patties are made with just four ingredients, making them the perfect treat to make with your little ones.
We all know at least one (usually several) people who are fudge obsessed. Make them feel like the luckiest person alive by whipping them up a batch of this deliciously green fudge.
These treats are too cute to pass up! Filled with Funfetti cupcakes and frosting and topped with other goodies, your kiddos will be so excited to see that a leprechaun left them their very own pot of gold.
St. Patrick's day means spring is officially on it's way, and homemade popsicles are the perfect way to welcome the warmer spring temps.
Want the yummy goodness of a McDonald's shamrock shake in a healthier option? This smoothie is everything you love about seasonal treat without all the additives you don't want.
A sweet dip always makes eating fruit better, for you and your kiddos. This pistachio dip is as yummy as it is seasonally appropriate.
Take two of your little one's favorite things, cupcakes and lucky charms, and make them into the ultimate St. Paddy's day treat they'll be asking for year after year.
Pizza night just got even better! Have a couple of your favorite pies delivered, then end the night with this homemade St. Patrick's day dessert pizza. This recipe can be made with Bailey's Irish cream for the adults, or make it kid-friendly by substituting coffee creamer.
St. Patrick's Day and Girl Scout cookie season go hand-in-hand. If you weren't able to get your hands on the coveted Thin Mints in time (or, more realistically, they ran out too quickly), make them at home with your little ones.
Let your little ones help make a festive breakfast on March 17th by whipping up some green pancakes to start the day.
It doesn't get much more festive than this! Your kiddos will have a blast helping bake and decorate this elaborate pot of gold cake.
Homemade gelato never fails to hit the spot, and kids will love making this pistachio gelato recipe that comes out green!
These Lucky Charms-themed macarons are as cute as they are tasty! Seriously, they're magically delicious.