For the past few years, my husband and I have tried to watch as many of the Oscar-nominated movies as we can before the big Academy Awards show—namely using our subscriptions to various streaming services. We're parents of young kids, so having this shared goal and shared experience actually counts as quality time together. Going to the movies has been a part of a rare date night out, but since we became parents, we probably average about one in-theater movie-viewing a year (unless you count Frozen 2—that one we've already seen twice).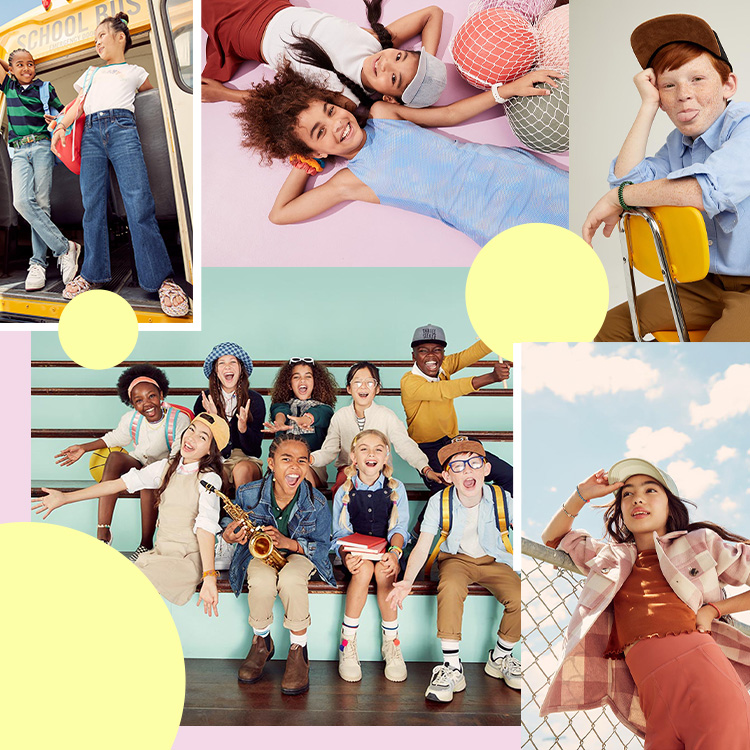 we did all the work for you—download our free printable and shop the list! 🍎✏️📚
If you are also looking to watch some of this year's most buzzed-about films and can't make it to the movie theater, here is a roundup of options you can watch from the comfort of your couch before the big show on February 9. We kept this list to the Oscar Best Motion Picture nominees and Best Animated Feature Film nominees since a little family viewing is fun too. Plus, we added some honorable mention nominees that tug hard at our mom-heartstrings.
Best Picture Nominees
1. Parasite
Available to buy on Amazon, YouTube Movies, iTunes, Google Play Movies, Vudu
A Golden Globe winner for Best Foreign Language Film, Parasite follows two families from different socio-economic backgrounds as they collide in surprising, suspenseful, and thought-provoking ways.
2. Once Upon a Time in Hollywood
Available to rent or buy on Amazon, YouTube Movies, iTunes, Google Play Movies, Vudu
Quentin Tarantino's ninth film stars some of our old heartthrob favorites, Leonardo DiCaprio and Brad Pitt (also nominees for their performances), as their lives intersect with one of the most notorious Hollywood crimes. The film also won Golden Globe awards for Best Motion Picture Musical or Comedy and Best Screenplay.
3. The Irishman
Available to stream on Netflix
Big names Robert Di Nero, Joe Pesci, and Al Pacino star in Martin Scorsese's film about a taxi driver turned hitman for the Bufalino crime family as he reflects on his work and the 1975 disappearance of Jimmy Hoffa. At three hours and 29 minutes, this film is a longer commitment for a Netflix and chill night-in.
4. Marriage Story
Available to stream on Netflix
Adam Driver and Scarlett Johansson (both nominated for their performances) play a couple with their marriage coming apart as they try to keep their family together. Laura Dern is also nominated for her supporting performance as a powerhouse divorce attorney representing Johansson's character.
5. Joker
Available to rent or buy on Amazon, YouTube Movies, iTunes, Google Play Movies, Vudu
Joaquin Phoenix is also nominated for his performance as the Joker in this psychological thriller tracing back a possible origin story for one of DC Comics' most notable villains.
We'll have to wait a little bit longer to watch the remaining four Best Motion Picture of the Year nominees Ford v Ferrari, Jojo Rabbit, 1917, and Little Women from the comfort of home.
Best Animated Feature Film Nominees
6. How to Train Your Dragon: The Hidden World
Available to rent or buy on Amazon, YouTube Movies, iTunes, Google Play Movies, Vudu
A huge hit in our household, the third film in the How to Train Your Dragon franchise doesn't disappoint as it furthers the story of Toothless and Hiccup as they take on more adventure and the trials of love.
7. Klaus
Available to stream on Netflix
A new holiday favorite, Klaus is a beautiful and heartwarming story showing how one act of kindness can affect another.
8. Toy Story 4
Available to buy or rent on Amazon and available on Disney+ February 5
Our favorite characters are back in the fourth installment of the Toy Story saga, with comedians Key and Peele bringing unexpected hilarity to the cast of toys as two new characters. As a parent, this film hits pretty close to the heart. We can all relate to Woody's uncertainty about the future as our kids get older and outgrow their need for us.
9. Missing Link
Available to stream on Hulu
Hugh Jackman, Zoe Saldana, and Zach Galifianakis voice this stop-action animated film that tanked at the box office but won the 2020 Golden Globe for Best Motion Picture Animated Film, giving it a second chance in the streaming stratosphere.
10. I Lost My Body
Available to stream on Netflix
This French animated movie is part-love story, part-other-kind-of-story as the film follows a severed hand as it escapes a Parisian laboratory on a quest to reconnect with its body. Though animated, this is not a kids' movie and has an MA for mature rating.
Other Nominees
Keep a tissue handy for these two.
11. Hair Love – Nominated for Best Animated Short
Available to watch on YouTube
12. Learning to Skateboard in a War Zone (if You're a Girl) – Nominated for Best Documentary Short Film
Available to stream on A&E