For the past few years, my husband and I have tried to watch as many of the Oscar-nominated movies as we can before the big show itself—namely using our subscriptions to various streaming services. We're parents of young kids, so this shared goal actually counts as quality time together. A rare date night out sometimes involves going to the movies, but since we became parents, we probably average about one in-theater movie-viewing a year (and that's if we're lucky).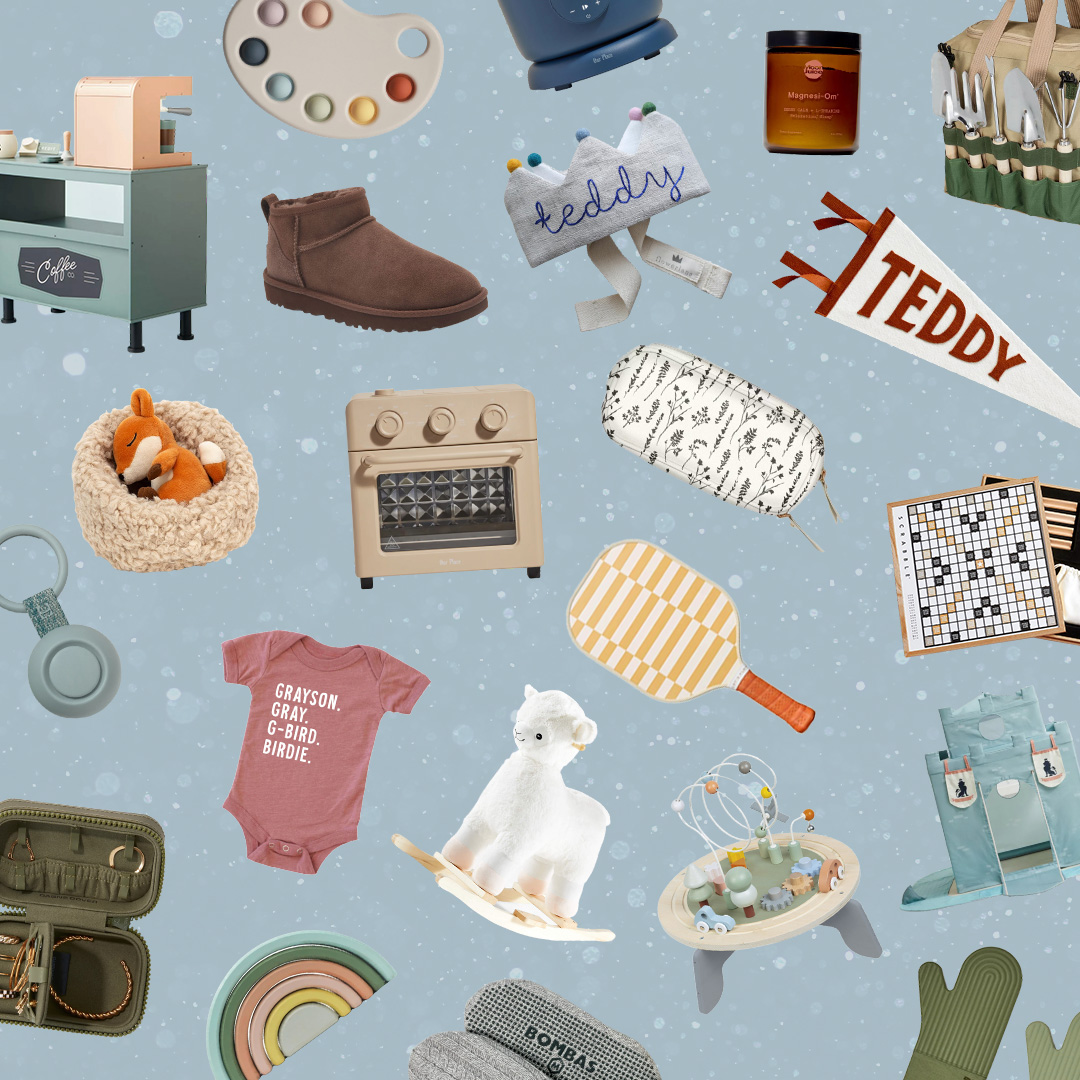 everything you need to ace holiday gifting this year 🎁
If you're also looking to watch some of this year's most buzzed-about films and can't make it to the theater, here's a roundup of 2023 Oscar-nominated movies you can watch from the comfort of your couch before the Academy Awards on March 12. We kept this list to the nominees for Best Picture and Best Animated Feature, since family viewings are fun too. Let's get to watching:
Best Picture Oscar Nominees
Everything Everywhere All At Once
This is by far one of the most talked-about movies of 2022—and rightfully so. When an interdimensional rupture unravels reality as we know it, an unlikely hero must channel her newfound powers to fight bizarre and bewildering dangers from the multiverse as the fate of the world hangs in her hands. Even if sci-fi isn't your cup of tea, this is a must-watch (trigger warning: minor acts of self harm).
Where to Watch: Prime Video, Apple TV, Showtime
The Fabelmans
After his parents take him to see The Greatest Show on Earth, a young boy named Sammy Fabelman falls in love with movies and begins to make films of his own with the wholehearted support of his loving mother. It's been billed as a semi-autobiographical retelling of iconic director Steven Spielberg's childhood.
Where to Watch: Prime Video, Apple TV, Vudu
Elvis
This fantastic film follows the rise to fame and unprecedented superstardom of musical icon Elvis Presley, honing in on his complicated relationship with his enigmatic manager, his journey of personal growth, and his relationship with his wife, Priscilla.
Where to Watch: Apple TV, Hulu, HBO Max, Vudu
The Banshees of Inisherin
On a small island off the coast of Ireland, Pádraic is devastated when his best friend, Colm, suddenly puts an end to their lifelong friendship. With the help of his sister and a troubled young islander, Pádraic sets out to repair the damaged relationship by any means necessary—but Colm delivers an ultimatum that leads to a shocking turn of events in this beautifully told story.
Where to Watch: Prime Video, Apple TV, Hulu, HBO Max, Vudu
Top Gun: Maverick
If you haven't already seen this fan-favorite, it's time. After more than 30 years of service as one of the Navy's top aviators, Pete "Maverick" Mitchell is where he belongs, pushing the envelope as a courageous test pilot. Training a detachment of graduates for a special assignment, Maverick must confront his deepest fears, leading to a mission that demands the ultimate sacrifice.
Where to Watch: Prime Video, Apple TV, Vudu
Tár
In this psychological drama, renowned musician Lydia Tár is just days away from recording the symphony that will elevate her career. When all elements seem to conspire against her and her success, Lydia's adopted daughter, Petra, becomes an integral emotional support for her struggling mother (trigger warning: sexual abuse, suicide).
Where to Watch: Apple TV, Vudu
All Quiet on the Western Front
When war breaks out in Germany in the early 1900's, Paul Bäumer and his classmates quickly enlist in the army to serve their homeland after being captivated by patriotic slogans and propaganda. However, the young men quickly learn that the romanticized version of war that was described to them is nothing like the battlefields they encounter (trigger warning: intense gore & violence, graphic deaths).
Where to Watch: Netflix
Triangle of Sadness
In this film that provides hilarious commentary on the societal relationship between power and beauty, celebrity model couple Carl and Yaya are invited on a luxury cruise for the super-rich. When the ship unexpectedly sinks and leaves them as some of the few survivors, they find themselves on a deserted island fighting for survival (trigger warning: graphic & prolonged projectile vomiting).
Where to Watch: Prime Video, Apple TV, Vudu
Best Animated Feature Oscar Nominees
Guillermo del Toro's Pinocchio
Guillermo del Toro brings the classic story of Pinocchio to life in a new and unique way through a gothic approach to storytelling. In this rendition, a grieving father's wish magically brings a wooden boy to life in Italy, giving him a chance to care for the child. But the two of them have to struggle to find a place for themselves as Italy becomes twisted into a fascist society.
Where to Watch: Netflix
Marcel the Shell With Shoes On
Get ready for a cuteness overload. Marcel, a 1-inch-tall shell, lives with his grandmother as the only residents of their town after their neighbors' mysterious disappearance. When discovered by a guest amongst the clutter of his home, the short film he posts online brings Marcel millions of passionate fans and a hope of reuniting with his long-lost family.
Where to Watch: Prime Video, Apple TV, Vudu
Turning Red
In this heartwarming coming-of-age story perfect for a family movie night, 13-year-old Meilin Lee is torn about remaining her mother's dutiful daughter. Meilin manages friendships, crushes, and her overprotective mother while dealing with the new fact that whenever she gets overexcited, she happens to transform into a giant red panda.
Where to Watch: Disney+, Prime Video, Apple TV, Vudu
Puss in Boots: The Last Wish
In this film following one of the most beloved animated characters from the Shrek franchise, Puss in Boots discovers that his passion for adventure has taken its toll: He's burnt through eight of his nine lives. So he sets out on an epic journey to find the mythical Last Wish and restore the lives he's lost.
Where to Watch: Prime Video, Apple TV, Vudu
The Sea Beast
When a young girl named Maisie stows away on the ship of a world renowned sea monster hunter, she turns his life upside down as they venture into uncharted waters to defeat the beasts and learn important lessons of wisdom along the way.
Where to Watch: Netflix