After the chaos of the weekday evening routine—school pickups, activities, dinner, cleanup, showers, bedtime—my husband and I usually just have an hour or two to relax together and reset before doing it all over again the next day.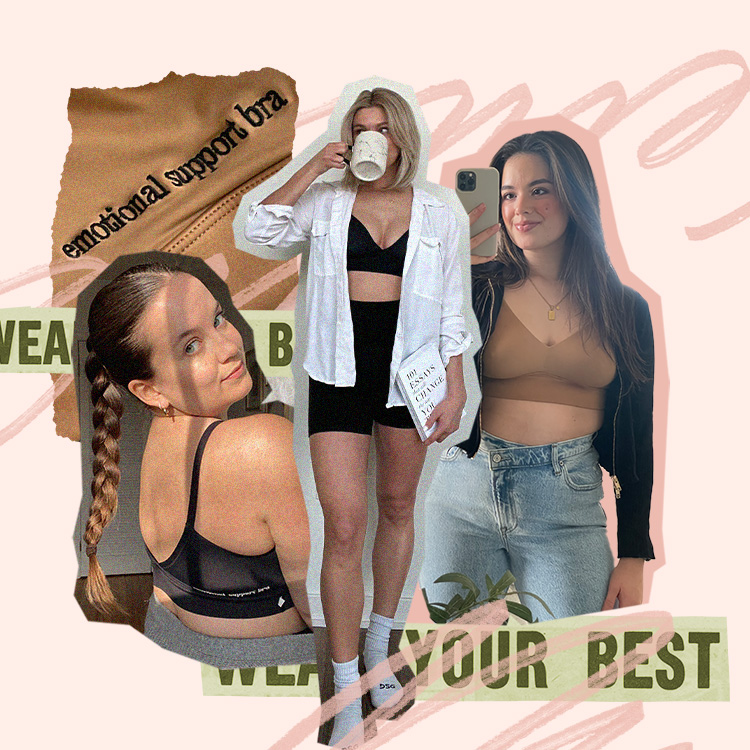 We like to curl up on the couch and watch something we both enjoy during this time. But we've realized we often don't enjoy watching the same series genre—think Bridgerton versus Better Call Saul. But we can agree on what to watch when it comes to documentaries and docuseries. Here are some of our favorite documentaries currently streaming on Netflix and Hulu, plus what's next on our watchlist.
Netflix
American Factory won an Academy Award for Best Documentary Feature and kept my husband and I glued to the couch. The film follows a former General Motors plant in Ohio that becomes a factory for the Chinese company Fuyao. It also partially takes place in China. The focus of the documentary is the culture clash between the Chinese management and American workers.
This documentary is a fascinating look into the medical device industry. It examines several specific people's experiences with the Essure birth control device, vaginal mesh, Da Vinci Surgical System, and cobalt-chrome hip replacements.
If you're looking for a wild ride, you should queue up this true crime documentary. This film focuses on how conman Simon Leviev used Tinder to meet and convince women to loan him large sums of money to fund his own lavish lifestyle.
This documentary gave our millennial selves something to think about. The film focuses on Abercrombie & Fitch's "glory days" in the 90s and 00s, but especially the company's toxic and exclusionary culture. It also digs deep into the fascinating life and personality of then-CEO Mike Jeffries.
I couldn't stop talking about this documentary for a solid week. This story unfolds as people in an Indianapolis community discover a surprising connection through home ancestry kits. Their parents all used the same fertility clinic… and they all have the same father, Dr. Cline, the clinic's owner. Completely unbeknownst to his patients, Cline used his own sperm sample to impregnate patients coming to him for fertility help.
This documentary follows Notre Dame college football player Manti Te'o and his catfishing scandal. After reporting that both his girlfriend and his grandmother had died, it was discovered that his girlfriend Lennay Kekua was a fictitious persona who had not died of leukemia. Instead, Te'o was the victim of a long catfishing scandal that garnered a lot of media attention at the time.
Hulu
This film digs into the rise and fall of the WeWork co-working company, founded by the eccentric Adam Neumann. Some former employees participate in the retelling of the story, from the promising beginning to the fall of the company and its failed IPO attempt.
This is a fascinating dive into the world of a few people who make their living on the OnlyFans platform, where users create content that others can purchase or subscribe to. It delves into the different reasons why these five content creators make an earning using the voyeuristic site.
This is an amazing true story about three triplet brothers adopted into separate families who later found each other as adults. But the happy reunion turns dark as it's revealed the boys were the subjects of a nature versus nurture study. Anytime I talk with someone else who's watched this film, it unfolds into a long, thought-provoking conversation.
Next on our Watchlist
This one looks heavy, so we'll have to be in the right frame of mind to watch it. The film follows the stories of two women's preventable deaths after childbirth and their families' work with the maternal health crisis.
I'm already bracing for some stress sweating with this one, but I know my husband and I will both enjoy watching climber Alex Honnold's attempt to scale Yosemite National Park's vertical behemoth El Capitan… without a rope.
Fair Play on AppleTV+ and Prime Video
The Fair Play book was a total game changer in my relationship with my husband. After years of never figuring out a system for dividing the household work, we finally have a framework after reading this book. Once I saw there was a documentary as well, I knew we had to watch it together. The film follows three families and their relatable struggles with the division of labor.