When winter rolls into town and the temperatures become frigid, running errands and completing day-to-day tasks go from only requiring a light, comfy jacket to needing what feels like a dozen layers in order to merely survive. When it's freezing out, it can be challenging to crawl out from beneath the covers, let alone actually get dressed and go outside.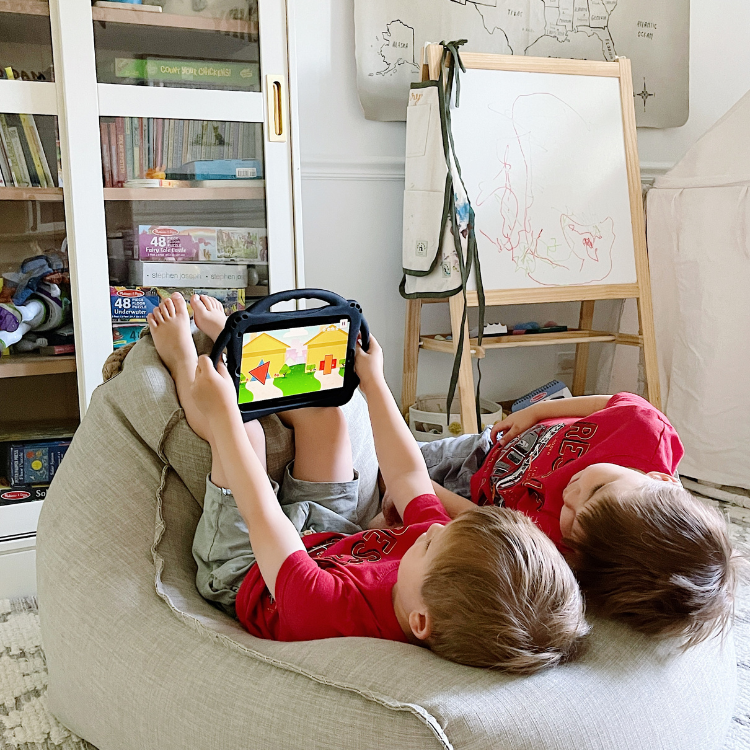 a pediatrician shares what she *really* thinks about LOs and screen time
But hear me out: The key to surviving winter is having a few go-to outfits that you can treat as your wear-everywhere uniform. Investing in a few cute, snuggly items that you're as excited to put on as your flannel pajamas will ensure you feel warm and chic every time you leave the house. These foolproof cold-weather outfit combinations work flawlessly for everything from school pickup and drop-off to that perfect afternoon combo of a Target trip and Starbucks run.
Keep scrolling for five outfits that will have you feeling comfortable, warm, and chic:
1. Sweater + distressed jeans + camel coat + plaid scarf
2. Knit sweater + faux leather leggings + long puffer + winter boots
3. Jogger leggings + quarter-zip + puffer + beanie
4. Mockneck sweater + dark-wash jeans + plaid coat + booties
5. Hoodie + leggings + puffer vest + sneakers