As much as I've enjoyed dreaming big and styling cute outfits for all of you in recent months—including everything from how to wear trends like the puff-sleeve and straight-leg jeans to Thanksgiving outfits and spicing up your favorite sweater—we have to be honest with ourselves. The thing we're really wearing for most of 2020 is loungewear.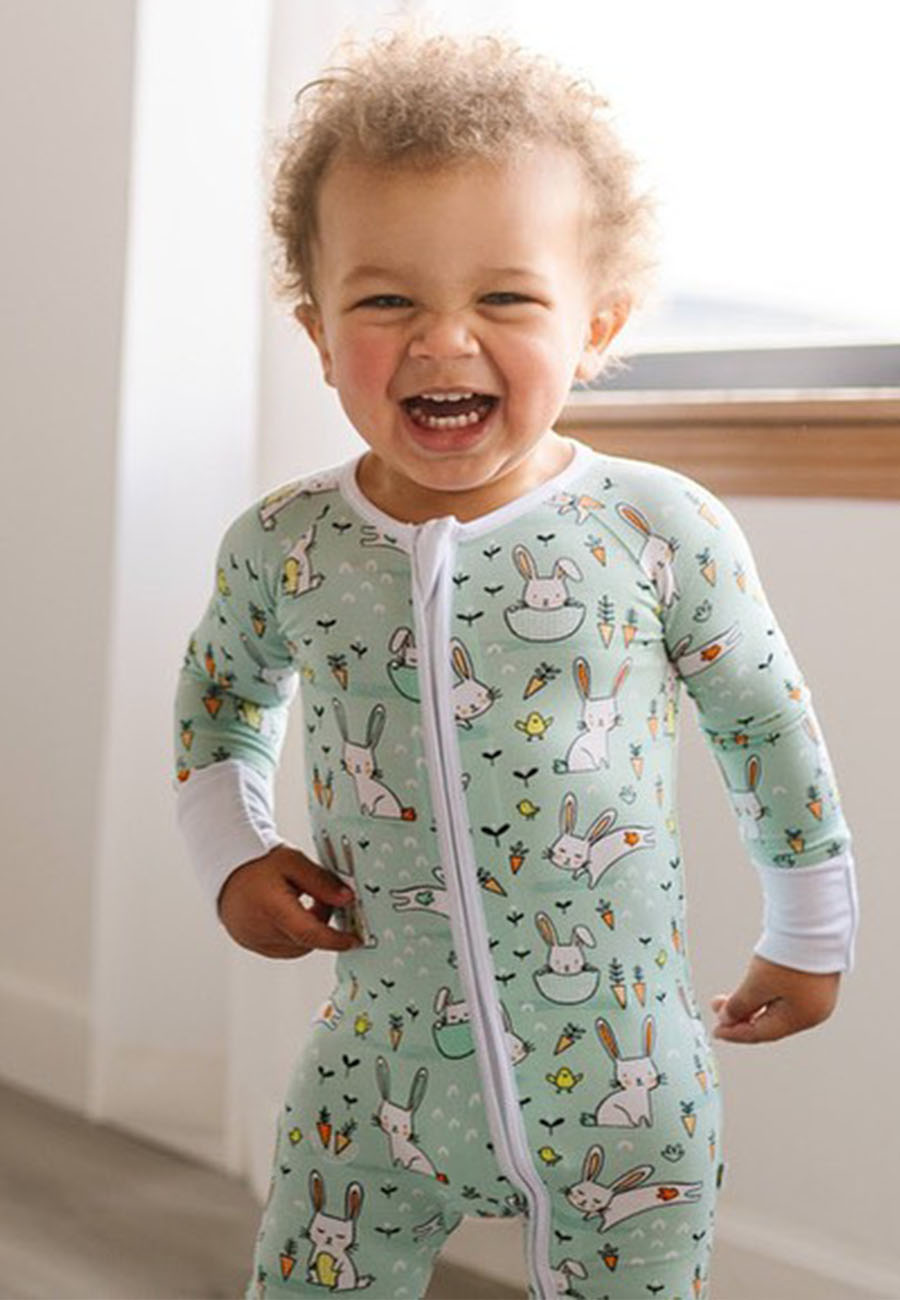 Our Favorite Easter and Spring Pajamas for Babies, Toddlers & Kids
And now that winter is slowly creeping towards us (insert Alexis Rose saying "ew" here), we need some fresh ideas for those stay-at-home looks. Per usual, I searched the Internet for all the best winter loungewear so that you don't have to. We've got outfits for every occasion, including for when you're feeling chic AF (look #1), when you want to try something new (look #3), and when you're feeling extra festive (look #5).
Check out all six of these cute but comfy winter loungewear looks for moms:
1. Faux leather leggings + knit hoodie + fuzzy socks
2. Cozy joggers + oversized sweatshirt + slippers
3. Wide-leg lounge pants + V-neck sweater + braided headband
4. Tie-dye sweatshirt + joggers + fuzzy slippers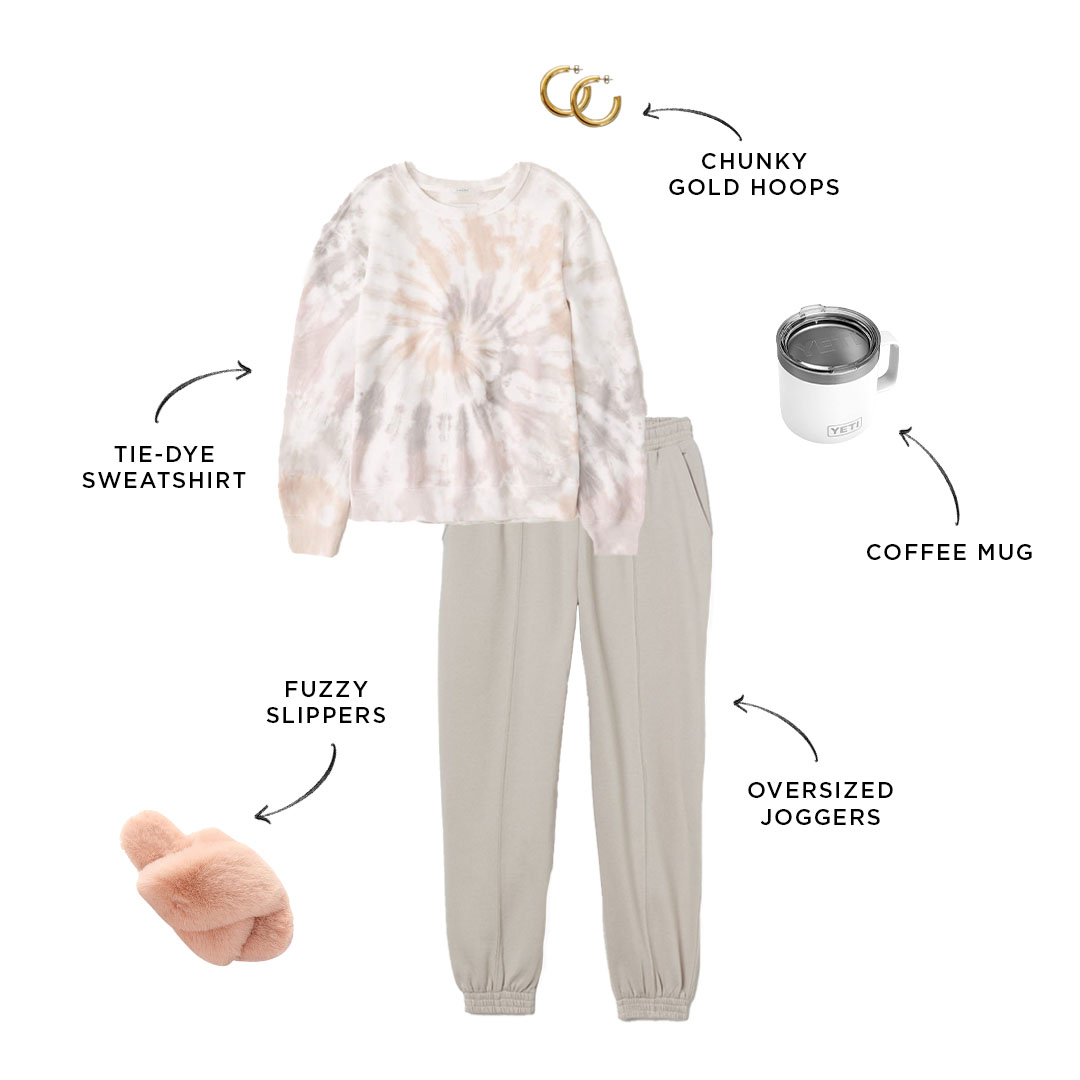 5. Leggings + festive sweatshirt + beanie
6. Leopard pajama set + throw blanket + blue-light glasses