In picturing my dream capsule wardrobe, there are a couple of things that come to mind first: the perfect pair of jeans, versatile black boots, a Skims tee or bodysuit in every color, and timeless gold jewelry are some of the non-negotiables. As I've gotten older and planted myself firmly in the "adult" world, I've also come to really appreciate a high-quality sweater. Gone are the days of picking up a $10 clearance rack option—these days, I'm pickier than ever when it comes to my knitwear. So when I saw all of the glowing review after glowing review of the viral $50 Quince cashmere sweater, I knew I had to try it.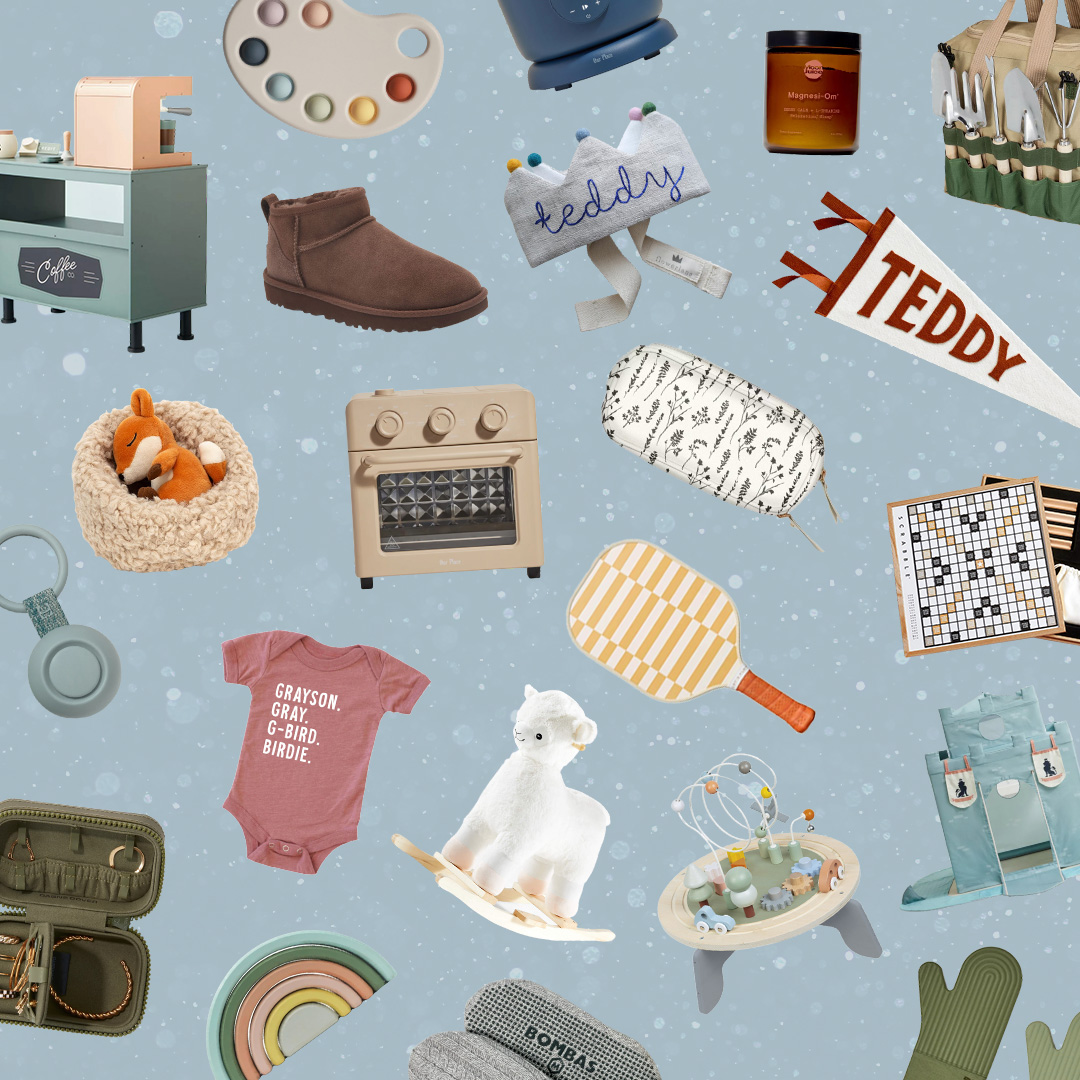 everything you need to ace holiday gifting this year 🎁
When I was younger, cashmere always seemed like a luxury that was just out of reach. I thought: If a woman has a nice cashmere sweater, that must mean she's made it. And while it's true that cashmere is an investment piece, it's a lot more attainable than I once thought. Sure, you can still drop nearly $500 on a cashmere cardigan, but there are more affordable options out there as well.
The best deal I've seen on a 100% cashmere sweater is the $50 option from Quince. I've owned it for more than a year now, so I'm ready to share my honest Quince cashmere review.
Quince Cashmere Sweater Review
About Quince
Quince's mission is to provide high-quality, sustainable products to consumers at a much more affordable price. As a direct-to-consumer brand, they cut out the middleman to keep prices low. I've been wearing and using Quince products for the past year or so, and I've become a huge fan. Not only do I love the concept of affordable luxury, but I also really appreciate their transparency—on each product page, you can find an exact breakdown of the pricing, and they provide clear-cut information on their factories and sustainability practices on their about page. In addition to their cashmere selection, they also offer affordable silk, linen, and leather, travel products, fine jewelry, home items, and more.
The Quince $50 Cashmere Sweater
According to the product description, this is the item that put Quince on the map. And that makes sense, because if you've been on social media at all over the last year, there's a good chance you've seen a TikTok or Instagram post about this sweater. At just $50 versus J. Crew or Everlane's $150 cashmere sweaters, it caught my attention immediately.
The sweater is made from 100% Grade-A Mongolian cashmere ethically sourced from Hircus goats in Inner Mongolia. It comes in 17 (!!) gorgeous colors, and while the crewneck style is the most popular, there's also a v-neck version available. The transparent pricing breakdown reveals that it costs Quince $42.30 to make the product, and they sell it for $50, which is a great deal if you ask me. It's available in sizes XS-XL—and honestly, that size range could use some major improvement. Quince, let's get an extended size range going, please!
Quince also gets major bonus points for free shipping all the time and free returns for a year after purchase.
So is it worth it?
In short, the answer is yes. This sweater is the perfect addition to your capsule wardrobe. It's soft and luxurious, easy to wear, and looks great with almost any outfit. I've worn it to the office, out to dinner, and even as just an extra layer of warmth on Chicago's coldest winter days. As previously mentioned, I've never really owned cashmere before, so I was blown away by just how warm it is while still being lightweight.
I love how versatile the sweater is—it looks great with jeans and sneakers, but also works extremely well with trousers and booties, or even with a skirt, tights, and knee-high boots. A cashmere sweater may be a winter staple, but I could see myself wearing some of the lighter and brighter colors into the spring as well.
My one small qualm with this sweater would be the care instructions. But if you know cashmere, you know that it has to be cared for delicately. It's recommended to hand wash it using cold water and neutral soap or baby shampoo, then lay it flat to dry. I'll be honest: I've machine-washed it on a delicate cycle and it is holding up, but I should probably start following instructions so it lasts as long as possible.
All in all, this sweater is simple, elegant, and timeless. It's a small affordable luxury that everyone deserves, and you can take it from me (a recent cashmere-convert)—once you feel that luxurious softness, you'll immediately be getting rid of all of those slightly-itchy sweaters taking up space in your closet. There truly is no difference between this sweater and the $200 cashmere investment pieces I have in my closet.
Shop more Quince cashmere favorites