I strongly believe that shopping for jeans is one of the worst experiences a woman can have. It always seems as though nothing is quite right—one pair is too long and the next is too short, another pair fits in the legs but not the waist, and yet another (the exact same style and size, but a different wash) won't even go past your knees. Finding the best jeans for women might seem like an impossible task, but rather than go through all that try-on trauma, I've always believed the most effective way to find a great pair of jeans is to get a personal recommendation from a friend.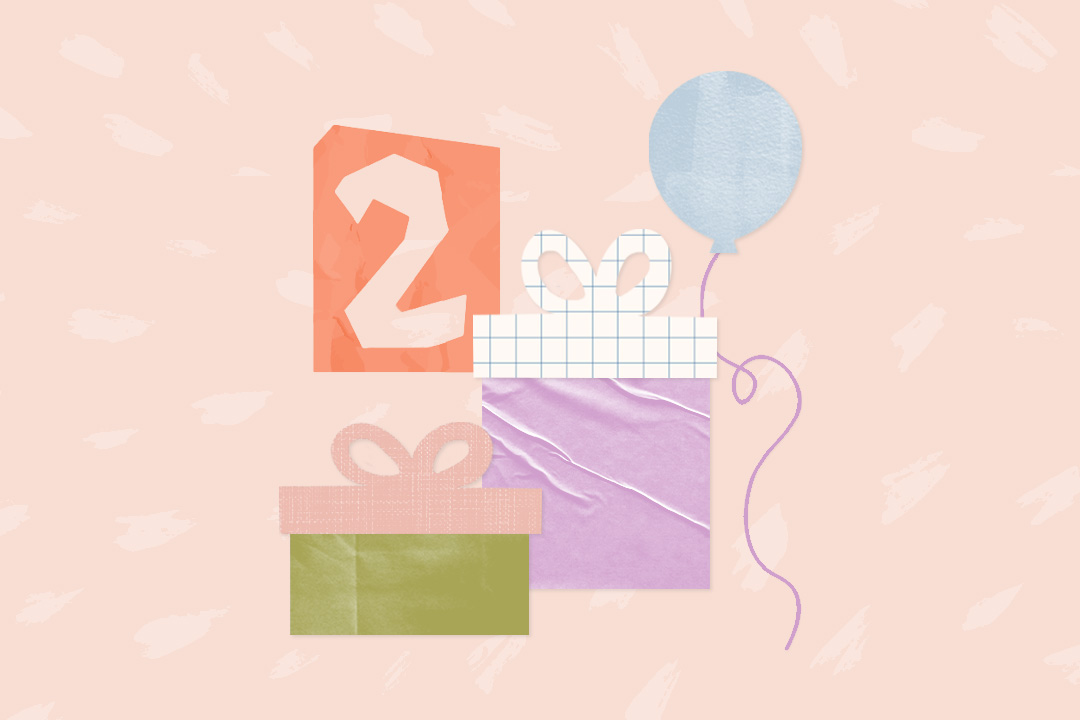 a LO in your life will love these! 🎁
That's why The Everymom editors are here to be that friend today, sharing our absolute favorite pairs of jeans. These are our tried-and-trues: They're the reliable go-tos we own in multiple washes and have rebought year after year. In fact, these are the jeans that make us say, "I think I'll throw on some jeans today!" rather than donning yet another pair of leggings.
From Madewell and Shopbop to H&M and Old Navy, there's a go-to pair for every budget and style. Check out all of our editors' absolute favorite pairs of jeans below:
The Best Jeans for Women
Everlane
I have had these jeans for going on four years now, and I don't think a week has gone by that I don't wear one of the multiple washes I own. The straight fit is relaxed without being baggy, and they still give my waist and bum great shape. They're also 100% cotton, so they've molded to my body over time and are truly comfortable. Chef's kiss.
— Anna Wissler, Senior Graphic Designer
Abercrombie & Fitch
As someone with a curvier body type—smaller waist with larger hips and thighs—I always struggled to find jeans that fit without a gap at the back of the waistband. That all changed when I discovered Abercrombie's Curve Love line. These are definitely the best-fitting and most flattering jeans I own, and I get compliments every time I wear them.
— Jessica Welsh, Associate Commerce Editor
H&M
After having two babies in two years, jean shopping became a hassle. But these H&M jeans have the perfect proportions and are flattering from every angle. They suit my new body perfectly and are still comfortable when running after littles. And the best part is they're less than $40, which is music to my budget-shopper ears.
— Steph Alleva Cornell, Branded Content Editor
Madewell
These are an updated version of what I purchased many moons ago, but I am definitely married to anything high-rise regardless of low-rise making a comeback. I just love how it elongates my petite frame and hugs in all the right places. The broken-in feel and slight stretch of these make them super comfortable as well. I love throwing on a tee, blazer, and sneakers for a casual work day or a pair of heels and a dressy blouse for date night. You definitely won't regret adding these as a staple piece in your closet—they're worth it!
— Nyla Montanez, Social Media Editor
Shopbop | MOTHER
I struggled to find flattering jeans for my post-baby, 5'3" frame in a more current cut—until I discovered the brand MOTHER. These jeans are perfect if you're on the shorter side, and they have maximum stretch to be both flattering and endlessly comfortable. Gone are the days of changing as soon as I walk in the door. I'd give the comfort level a 10/10. This is the pair I reach for over and over again.
— Ally Wolf, Chief of Sales & Marketing
Shopbop | One Teaspoon
These are the most dependable jeans in my closet. I purchased them seven years ago while undergoing fertility treatments, and the same pair has been a loyal friend ever since. These jeans have the perfect amount of give to be both comfortable and flattering without completely stretching out. I love them so much I added the same pair in white to my closet two years ago. The quality is excellent and the tie front and elastic waist are a dream. Both pairs are a go-to staple for my dressed-down days.
— Ally Wolf, Chief of Sales & Marketing
Madewell
I'd always heard great things about Madewell's jeans but was never able to find a style that worked well for me—until I discovered their new mid-rise Perfect Vintage Jean. I love the look of high-rise jeans, but they're always way too high on my short torso (I do not need my jeans to touch my boobs!!). The 9" height on these mid-rise jeans are perfect. They come in several blue washes, black, and white. And to customize their fit even more, I bought a $9 pair of fabric scissors on Amazon and cut my jeans to my preferred length to create a DIY raw-hem look.
— Julia Poulter, Senior Managing Editor
Gap
I am not exaggerating when I say these are my dream jeans. I've always loved a '70s flare vibe and have longed for a pair of jeans with front pockets and slight bell bottoms since I was in my teens. These are seriously so perfect that I just ordered a second pair, just in case they ever discontinue them!
— Roberta Correia, Editor-in-Chief
Madewell
Madewell's Cali Demi-Boot Jeans have been my favorite jeans since they were introduced years ago. The new version, the Kick Out Crop Jeans, offer the same flattering mid-rise with a subtly flared leg. I've literally owned at least five pairs of these jeans over the years.
— Roberta Correia, Editor-in-Chief
Old Navy
I've invested in some $100+ pairs of denim this year, but the pair I've been reaching for again and again has been these $40 black Old Navy jeans from The Everymom's fall capsule wardrobe. I love how they work with everything from a graphic tee to a striped sweater to a blazer and sneakers. And they're so comfortable—definitely not "standing only" high-rise jeans. I should note that they have faded a bit with my frequent wear, so they're now more of a dark gray than a true black.
— Kathy Sisson, Editor
H&M
While my Abercrombie jeans might be my most flattering, my H&M jeans are definitely the most comfortable. I own this Wide High style in multiple washes, and I find myself gravitating toward them more often than not because I can wear them all day without any discomfort at all. I also love the relaxed, wide silhouette—it feels very effortless and cool.
— Jessica Welsh, Associate Commerce Editor