Like so many first-time moms during the pandemic, Steph Alleva Cornell had a virtual baby shower when she was pregnant with her son in 2020. So when she was (surprise!) pregnant a year later—this time with a baby girl—she knew she had to go all out on an in-person event to celebrate.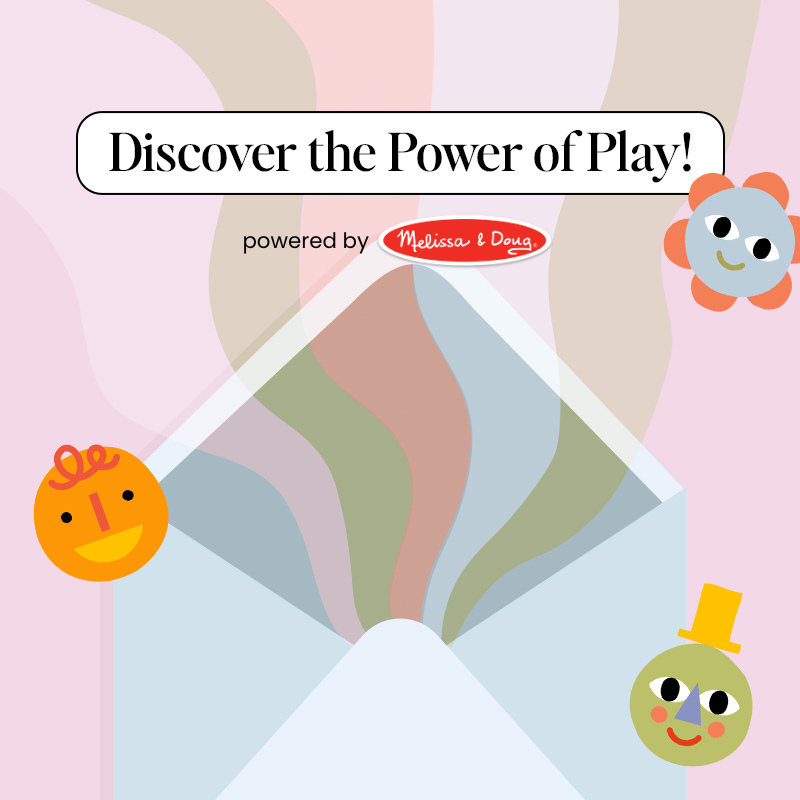 make the most out of every moment with your little one
Here, Steph is sharing all the details from her gorgeous, floral-inspired spring baby shower—including how she planned (she starts early), budgeted, and sourced such beautiful details. Keep scrolling for more blooming baby shower theme inspiration.
Name: Steph Alleva Cornell
Baby's Due Date: My due date was April 8, 2022, but I delivered on March 30, 2022
Baby's Sex: Girl
Baby's Name: Sofia Luna
Location: My home in Dallas-Fort Worth, Texas
Number of Guests Invited: About 35-40
Baby in Bloom Spring Baby Shower
Before we get into your gorgeous baby shower, could you share a little more about you and your family?
I'm the Branded Content Editor for (and a longtime reader of) The Everymom. My motherhood journey began mid-pandemic when my rainbow baby boy was born in July 2020. Shortly after celebrating his first birthday, I discovered I was pregnant again! This time to a baby girl who would be born in spring 2022. She was the sweetest little surprise and has completed our family perfectly. We've lived through pandemic parenting, pregnancy with a tiny toddler, and two under two all in the last three years. It's truly been a crazy, yet heartwarming experience.
You threw this shower for your second baby, how did this baby shower differ from your first?
Since my son was born during the pandemic, we could only have a virtual baby shower. It was extremely disappointing for me as a first-time mom, especially after having suffered a miscarriage the year before. I was so excited to celebrate the pregnancy with everyone, but of course nothing went as planned for anyone in 2020. That experience really influenced how much effort I put into my second baby shower. It was basically my first and last real baby shower (two kids is our perfect number), so we all agreed it was only appropriate to go all out.
How did you decide on a theme for your baby shower?
I'm a girly girl at heart, and I was so excited to lean into that with my second pregnancy. I was due in the spring, which is my favorite season so florals naturally became my inspiration for everything surrounding my daughter. I gravitated towards soft floral patterns when I chose her clothing, nursery decor, and everything in between. And once it became time to plan our baby shower, I began perusing Pinterest and saw tons of wildflower inspired parties. Thus, the theme "Wildflower Baby Shower" was born.
Where did you find inspiration for your baby shower?
Pinterest is always my main source of inspiration for pretty much every creative thing I do—especially parties. When it was time to plan the baby shower, I created a secret board and divided it into sections: decor, desserts, and games. I also like to get inspiration from accounts on Instagram and TikTok. Once I figure out a popular theme name, I will search it on both platforms and save posts that I like, which I can reference later.
What were some of your favorite details about the shower (decor, food, drinks, photo props, etc.)?
Oh gosh, what didn't I love?! Everything turned out so gorgeous I still marvel at the photos a year later. However, I think the florals and desserts were the star of the show for sure. I hired Retro Garden Co. for florals and Blush + Whisk Bakery for custom cake and cookies. They both did an insanely good job of bringing my wildflower vision to life!
How did you determine your guest list and budget?
We determine all both the guest list and budget months in advance (at least three months). Our guest lists always include the same people (family and close friends), and we have to stay under 40 people since we host all our events in our home in order to save money.
I know most people usually have someone else plan their baby shower, but I genuinely love planning events so my family offers to help pay for certain items instead. The family who decides to contribute gives me their budget, and I do the research of which vendors would be the most cost effective and assign them the vendor that matches their budget. If it's a smaller budget, we decide what becomes a DIY project and our family always chips in to help thankfully. My husband and I decide our own budget (usually all the extra decorative items), we create a list on Amazon, then we will gradually purchase items over the course of those few months.
Was this a female-only event? Or a couples shower?
It was an "everyone" baby shower! Our family and friends were so excited to celebrate, so couples and kids were included. I loved having it that way.
Did you play any games? Which ones were the biggest hits with the guests?
Yes, we played a few questionnaire baby shower games and had a diaper raffle as well. I purchased the questionnaire and diaper raffle design templates from Etsy and ordered the prints from VistaPrint, which was super easy. I think everyone liked the "who knows mom best" game the most. People got super competitive over it!
What's one piece of advice you would give to someone throwing a baby shower for themselves? For someone else?
My biggest piece of advice to anyone planning a baby shower would be to start EARLY. Think ahead and start brainstorming themes months in advance, then build various inspo lists and shopping lists. It all comes together much more seamlessly when planning ahead. Whether you're hosting a shower for yourself or someone else, you can begin enlisting others to the cause early on and purchasing decor items little by little. This will help reduce the pressure so much. And finally, remember to breathe and enjoy the day once it arrives!
Steph is The Everymom…
Last series you binged… Girlfriends
Last book you read… Restore Me by J.L. Seegars
What's on repeat in your headphones… Karol G's new album Mañana Sera Bonito
Dream family vacation… Disney World when the kids are still little and Italy when they're a bit older.
Most memorable motherhood moment so far… Bringing my daughter home and watching the beautiful moment when our son met her for the first time. That's a core memory, for sure.