Part of what makes your pregnancy journey so memorable is getting to shower the newest addition to your family with your loved ones. Baby showers are such a fun way to celebrate the arrival of your little one and a great opportunity to bring your Pinterest board to life. While preparing for this special day, you might be searching high and low for the best baby shower dresses so you can plan your outfit.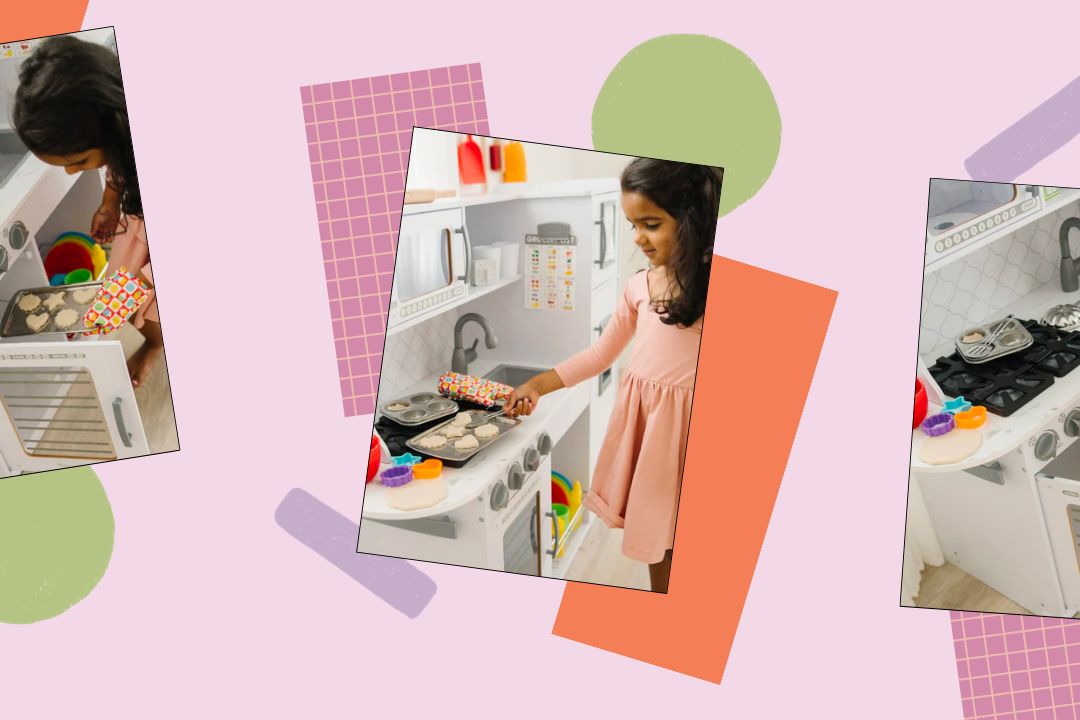 The big question is: Will you go a more classic route with a pretty floral? Maybe a more boho vibe? Simple and elegant? And then there's deciding what color to wear. While there's no particular baby shower dress code, you want to make sure that you feel confident and comfortable on your special day. Of course there are other details that will pull everything together, but a well-picked outfit is one that you'll want to happily look back on (without any regrets). Regardless of your theme, your future self will thank you for choosing an outfit that is timeless and will never go out of style.
Whether you decide to stick with the pink or blue tradition or not, we gathered a ton of super cute dresses that work perfectly for baby showers—as well as during pregnancy in general and beyond. Many of these options are bump-friendly—not necessarily maternity—so you can throw them on and be super comfortable and cute postpartum as well. Trust us when we say that these outfit ideas will be staying in your wardrobe for seasons to come.
Keep reading to see all of our favorite baby shower dresses in pink, blue, and gender-neutral colors. Make sure to scroll to the bottom to see our tips on how to pick the perfect baby shower outfit!
Pink Baby Shower Dresses
It doesn't matter if you're wearing pink because you're having a girl or simply because you like it—there's no denying that pink is a gorgeous, fun color that's pretty much a spring and summer staple. Whether you opt for a soft blush pink or a statement-making hot pink, these stunning hues in breezy silhouettes are guaranteed to have you feeling that pregnancy glow. With different variations in styles, we are sure that you will find a dress here that will compliment you at any stage of your pregnancy journey.
Shop this look: dress | straw bag | heels | necklace | hoops
Blue Baby Shower Dresses
Blue baby shower dresses are especially great because they naturally make a perfect match with a lot of different themes, from nautical to beachy to adventurous. Whether you're aiming to make a statement in your dress or wear something on the subtle side, you truly can't go wrong with any of our picks. These classic prints—including stripes, gingham, polka dots, floral, and more—are just too cute to pass up. Take a good look at the selection of dresses below, and be ready to add one (or more) to your cart.
Shop this look: dress | sandals | bag | earrings | necklace
Neutral Baby Shower Dresses
If you're someone who loves a neutral palette, we've rounded up the perfect dresses that won't clash with any themes or other colors. Whether you want to go for a yellow or green or a true neutral such as white or beige, we have options for you. These gorgeous dresses look great with a bump and allow you to style them in a number of different ways, from casual to more formal. Not to mention, these dresses are a great choice for something timeless and are ideal for any occasion—during pregnancy and even afterwards.
Shop this look: dress | heels | clutch | earrings | necklace
How to Dress For a Baby Shower
If you're looking at our suggestions for baby shower outfit ideas and still aren't quite sure where to start—don't worry, we've got you covered. There are some tasks that are more daunting than others, and we don't blame you for wanting to make sure your outfit is perfect for this special (and photo-filled) occasion. We've all had the experience of looking back at photos and questioning our wardrobe decisions—but trust us, that will not be you. That's why we put together a few key tips for deciding what to wear for your baby shower that will surely make this process easier for you.
You have to start somewhere. Whether that be a color scheme, decoration ideas, or even a theme that caught your eye, you'll want to work around something you know you love. By determining something that you like for certain, you'll be able to branch off into other related ideas that are cohesive with one another.
Once you've figured out something to work around, the next part is something we highly recommend: creating a Pinterest board. This is the easiest way to brainstorm possible outfit ideas, find similar picks, and bring your vision to life. Plus, you can share your board with your friends and family for their input.
By this point, you probably have a general idea of what you'd want your baby shower to look like. Now comes the fun part: deciding on what to wear. Our biggest piece of advice is to pick something that will age well. Fast-forward ten years, and you'll want to still be in love with what you wore. Bonus tip: Maximize your spend and pick a dress that you can wear for more than one occasion.
Another thing to consider is how well your outfit will photograph. You can expect to have at least a couple of photos from your shower framed in your house, on your Instagram and Facebook page, your tagged photos, and more. The simplest way to pick something you'll love in photos is to choose something you feel comfortable in. You know yourself best, so choose a style that compliments all of your favorite features.
Accessorize. Picking out accessories from shoes to jewelry to hair clips—and even a fun purse—is what can really pull your outfit together. What's great about our picks is that you can easily dress these clothing items up or down to fit your fashion taste.
Who says your options are limited? Take some inspiration from our list of baby shower outfit ideas and find pieces that you can easily mix and match with. Like a color that you see? Find a top with the same color palette and pair it with a cute midi skirt.
Here's the most important tip we have to offer: Wear something that makes you feel confident inside and out. You deserve to feel like a million bucks, and there's no reason you shouldn't! Do some self-care and pick out something that will have you radiating with pregnancy glow.