Baby showers are such an exciting time—you're gearing up to meet your little one, possibly picking out a fun shower theme, and being surrounded with love from your friends and family. But there is one other thing you have to decide when it comes to a shower: what to wear! Will you go a more classic route with a pretty floral? Maybe a more boho vibe? Timeless and elegant? And then there's deciding what color to wear.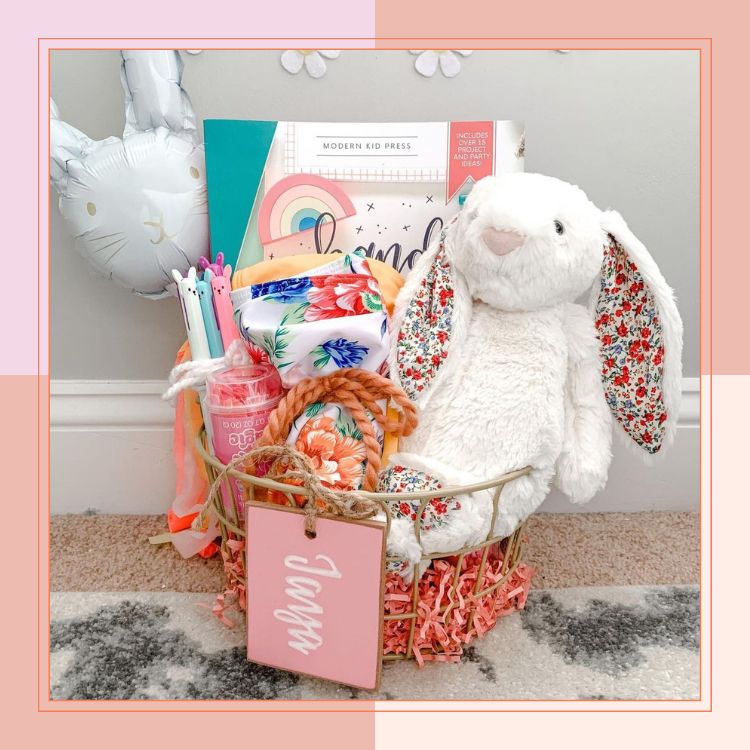 everything you need to get ready for the Easter Bunny's visit on April 9th! 🐰
Whether you want to stick with the pink or blue tradition or not, we gathered a ton of super cute dresses that work perfectly for baby showers—as well as during pregnancy in general and beyond. Many of these options are bump-friendly—not necessarily maternity—so you can throw them on and be super comfortable and cute postpartum as well.
Keep scrolling for 32 (!!) baby shower dresses in pink, blue, and gender-neutral colors, plus a few ideas on how to style them.
Pink Baby Shower Dresses
It doesn't matter if you're wearing pink because you're having a girl or just because you like it—there's no denying that pink is a gorgeous, fun summer color for any occasion. Whether you opt for a soft blush pink or a statement-making hot pink, these stunning hues in breezy silhouettes are sure to have you feeling that pregnancy glow.
Blue Baby Shower Dresses
Blue baby shower dresses are especially great because they naturally make a perfect match with a lot of different themes, from nautical to beachy to adventurous. These classic prints such as striped, gingham, polka dots, floral, and more are just too cute to pass up.
Neutral Baby Shower Dresses
Whether you want to go for colors like yellow or green or you just want something generally neutral, we've got you covered. These gorgeous dresses look great with a bump and allow you to style them in tons of different ways, from casual to more formal.
This article was originally published in June 2021 and has been updated for timeliness.