Whether your baby bump is just starting to show or you're mere weeks away from your due date, it can be hard to find an outfit that fits right and makes you feel confident. Now that spring is officially here, it's time to put away those constricting jeans that you've been squeezing into all winter and pull out the flowy dresses. Expecting mothers might not agree all things relating to pregnancy, but they just might all agree that spring couldn't come soon enough.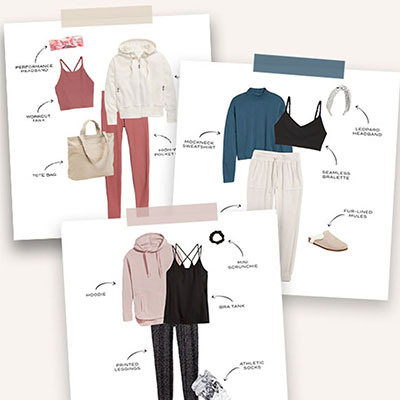 Shop 6 of Our Favorite Loungewear Outfits From Old Navy
Need to spruce up your at-home wardrobe? We've put together six cute, comfy, and budget-friendly loungewear looks from Old Navy.
This way to shop! —>
Get a head start on preparing for Easter, graduations, baby showers, and more this season by picking out a few of your favorite go-to pieces from our favorites below. Throw a jean jacket over any of these dresses with a cute pair sandals and you're ready to go! Today on The Everymom, we have rounded up the best maternity dresses to wear all spring long to effortlessly show off your bump.