There are a lot of benefits to being pregnant in the 21st century. Modern medicine instantly comes to mind, of course, but another development to be grateful for as a pregnant woman is the increasing number of retailers who offer stylish maternity clothes.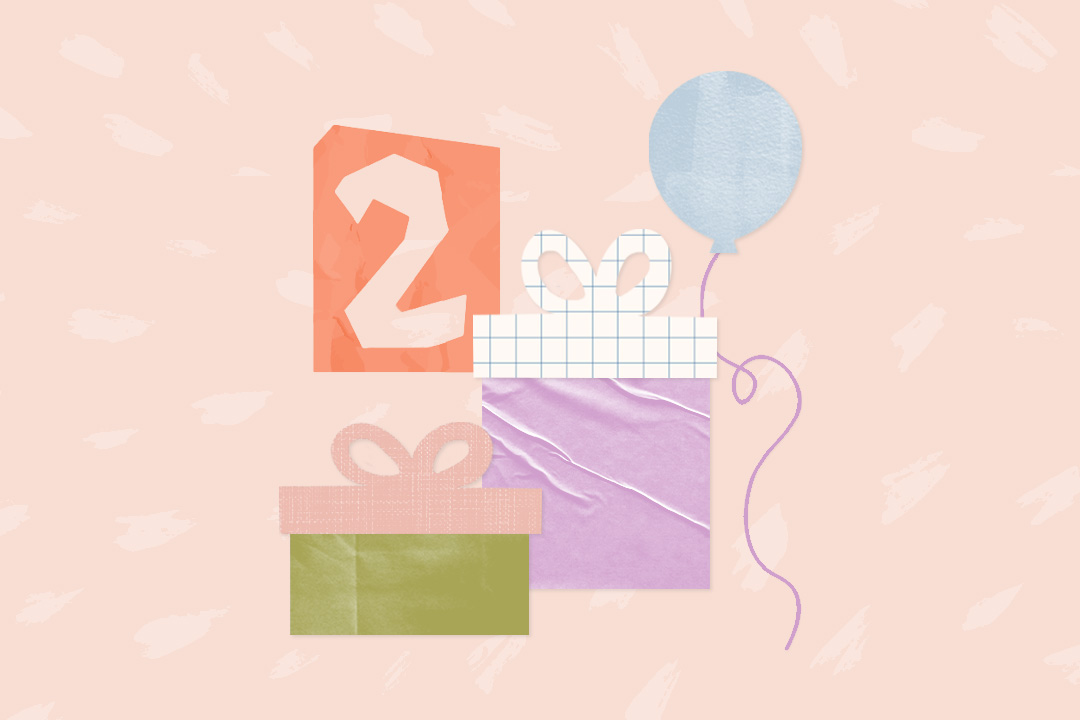 a LO in your life will love these! 🎁
I have two children, and I've experienced two pregnancies. With my first, I sadly remember feeling ashamed of my body. I was unhappy with the amount of weight I put on throughout my pregnancy and often tried to hide in my clothing. I was also fairly clueless when it came to shopping for maternity clothes. Beyond knowing I would need new jeans, I didn't know what to shop for or even where to look. My strategy was to cross my fingers and wear the biggest clothing items I already had in my closet, hoping the nine months would go by as quickly as possible.
When I became pregnant with my second child, I vowed to embrace my changing figure and have more fun dressing it. I viewed it as a fashion challenge, so I dove in and did a lot of research—and a lot of shopping. I learned a lot and discovered which brands to turn to for different pregnancy and postpartum needs. These are some of (what I believe to be) the best places to buy maternity clothes.
Best for: Styling on a budget
Once I'd confirmed my second pregnancy, I instantly hopped on the H&M app. H&M is truly the best place to go for trendy, stylish pieces that won't break the bank. I personally shopped the H&M site for dresses and basic tops, but you could literally (and easily) style an entire pregnancy at this retailer.
Best for: Leggings
If you've ever owned a pair of Spanx leggings, then you know they're in a category all their own. The same is true for their maternity leggings. I especially love the EcoCare Mama Seamless Leggings that afford you the option to style shirts above your bump. The Mama Faux Leather Leggings also deserve a special mention.
Spanx
sizes XS-3X
Spanx
sizes XS-3X
Best for: Style versatility
PinkBlush Maternity is truly a one-stop shop. No matter what your personal style or which styles you're hoping to explore while pregnant, they've got you covered. Pour yourself a mocktail and have fun purusing their website.
Best for: Clothing that also works post-pregnancy
To put it simply, every item on the Seraphine website is a winner: impeccably stylish with lovely quality and—perhaps best of all—also suitable for post-baby. While their items may venture into "splurge" category for some, the good news is that you'll definitely get your money's worth out of their clothing. Nearly all their items are both pregnancy- and nursing-friendly. I especially love their babywearing outerwear pieces; in fact, the cable knit 3-in-1 maternity and babywearing cardigan is still a staple of mine almost five months postpartum.
Best for: Convenience
If you don't feel like going out of your way to look for maternity clothes, you can always default to old faithful: Target. Target offers a variety of maternity clothes from brands including Ingrid & Isabel, The Nines by HATCH, and Motherhood Maternity. I've purchased a number of maternity pieces from Target and have never been disappointed. Plus, I loved that I was able to throw them into my virtual cart while also shopping for groceries and household essentials.
Best for: Casual wear
Old Navy has a ton of affordable everyday maternity options. My second pregnancy took place largely over the summer, and I found myself reaching for Old Navy maternity shorts and cotton tops almost daily. I also loved the Old Navy maternity swimsuit I picked up for a beach vacation. Aside from being affordable, Old Navy also does a great job of providing families with matching options across all shopping categories. This can come in handy if you're planning any family photos while you're expecting.
Best for: Non-maternity clothes
Yes, you read that right: You can still buy regular clothes while pregnant; you just have to adjust your expectations accordingly. While you probably won't be running out to buy pre-pregnancy favorites like corset tops or tailored trousers, there are a number of non-maternity styles you can still rock throughout your pregnancy. In my humble opinion, Abercrombie & Fitch is the best place to shop for said styles. Check out A&F for wardrobe classics that work both during and after pregnancy such as cardigans, blazers, button-ups, and luxurious loungewear. You can also count on Abercrombie & Fitch to deliver adorable dresses with smocked bodices. I loved wearing these during my second pregnancy and I enjoy them just as much now that I'm no longer pregnant.
Best for: Special occasion dresses
Whether you're attending an event or having maternity photos taken, Ivy City Co. offers an array of stunning maternity-friendly dresses. Bonus: Many of their dresses also have adorable mini versions so you can match your child. I own one of their dresses and can verify they're just as beautiful in real life as they are on the website.
Ivy City Co.
8 colors available
sizes XXS-5X
Ivy City Co.
3 colors available
sizes XXS-3X
Best for: Investment pieces
If you're hoping to be pregnant more than once and would like to invest in high-quality pieces that will last through the years, then it's worth giving HATCH's website a look-through. Their pieces are on the spendier side, but the quality is unmatched and praised by many.