One year ago, we moved into our first home. Not only is it our first single-family home (and not a tiny apartment!), but it also marked our first time as homeowners. It was so exciting for so many reasons, one of which being that we can actually settle in and decorate. Since graduating college, I've lived in eight different places, so forgive me if I didn't take the time to properly hang photos and make each spot truly feel like home.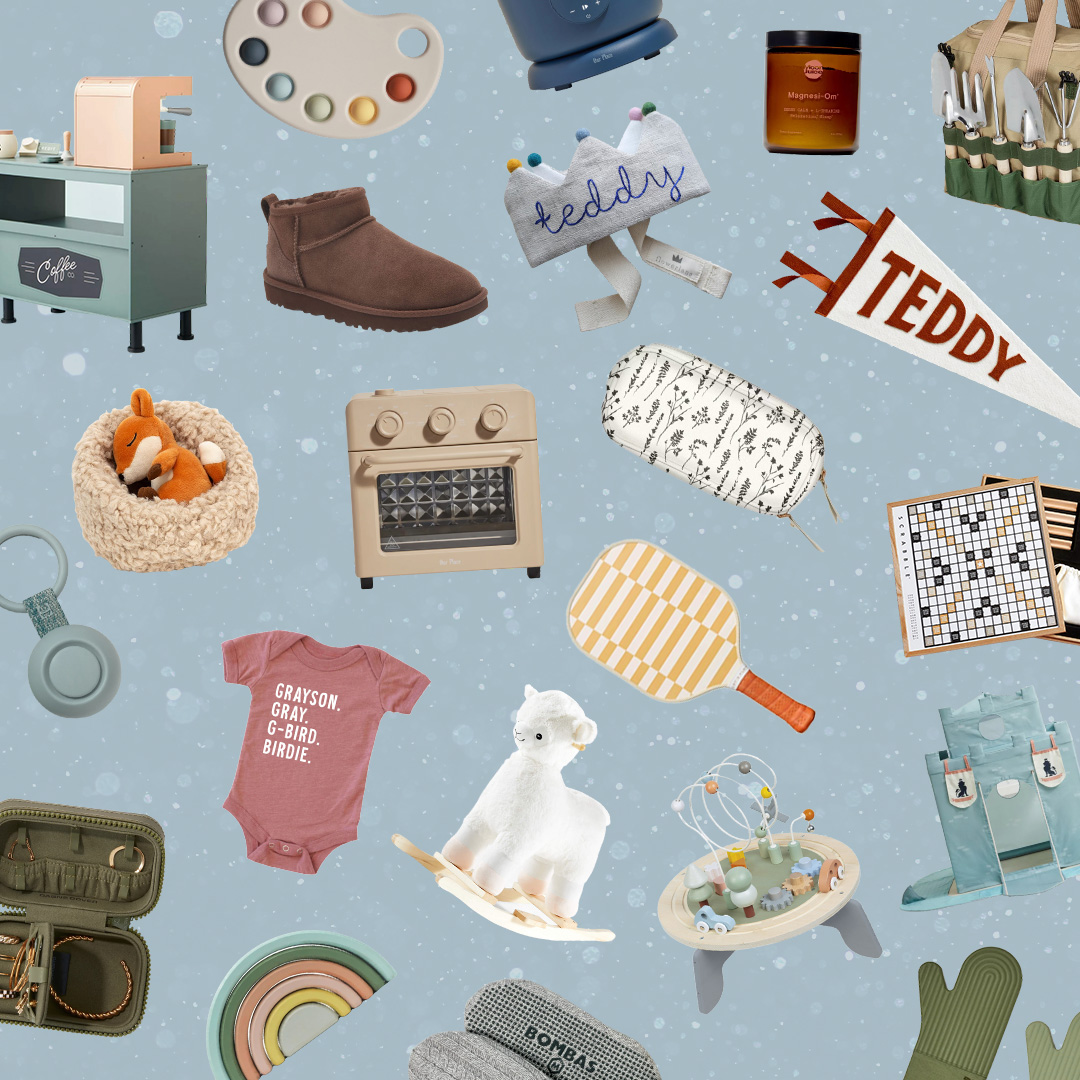 everything you need to ace holiday gifting this year 🎁
But now that we're planning to stay put for a while, it is time to invest in some wall art. From wedding photos to family photo shoots to favorite snaps from vacations, I have a lot of photos that live on my phone that I'd love to see as I walk through my house. So while my home won't be fully covered in photos of us, I am looking to frame and display some of our most memorable moments.
The only problem is that there are so many walls.
With an overwhelming amount of walls to cover, I've been doing my research to make it a budget-friendly endeavor. I've found a large array of options, from the options that are easier on our first-time-homeowner wallets to more pricey art printing and framing services that may be worth the splurge for certain sections of our home.
Whether you're looking to decorate an entire home or simply want to add a little bit of personality to a wall or two, here are some ways to display family photos, fitting into a wide range of budgets.
Budget-Friendly Displays
Amazon
Essentially, you're paying for some twine and clothespins, making this a DIY-style photo display. It's a great way to easily display a bunch of photos in a casual way. I personally used something similar to display my baby's monthly photos for her first birthday and also use this system to hang our yearly holiday cards. With an option like this, you'll need to print your photos elsewhere, which you can do at CVS and similar stores or via Snapfish online.
Mixtiles
Mixtiles makes displaying your photos super easy. You can choose the number of prints and the size and style of the frame, and your photos come delivered to you framed and ready to be hung. The backs are sticky, so you just put them on the wall, no nails required. Keep in mind these frames aren't expensive and do not have glass over them; it's more of an open-framed print. Prices vary based on size and how many you buy. Pro tip: Sign up for their texts and emails, as they often offer huge sales (I bought mine during Black Friday). With the ability to buy a bunch of prints in the same size, these frames are perfect for a grid-style display.
Mid-Range Options
Investment Displays
Framebridge
I love the idea of a gallery wall, but the reality of figuring out what size frames you need, where to place them, and how to get it looking just right stresses me out. With Framebridge, they do all the work for you, including printing, framing, and delivering your kit with a life-size hanging guide that tells you exactly where to place the nails and frames. The packages don't come cheap, but the service is known for its excellent quality.
Artifact Uprising
Artifact Uprising prints and frames your photos with a handful of beautiful frame options as well as canvas printing options. These Floating Frames would truly look amazing in any room. Frames come with your printed photos already set inside.