Let's face it: we've known all along that there are benefits to cutting back or cutting out our alcohol consumption. Alcohol can affect our sleeping habits, our mood, our motivation, and pretty much everything in our lives if not used in moderation. At a time when 'sober-curiosity' seems to be everywhere we look, you may be starting to wonder how it might feel to forgo a cocktail at dinner, an event, or even on a weeknight at home.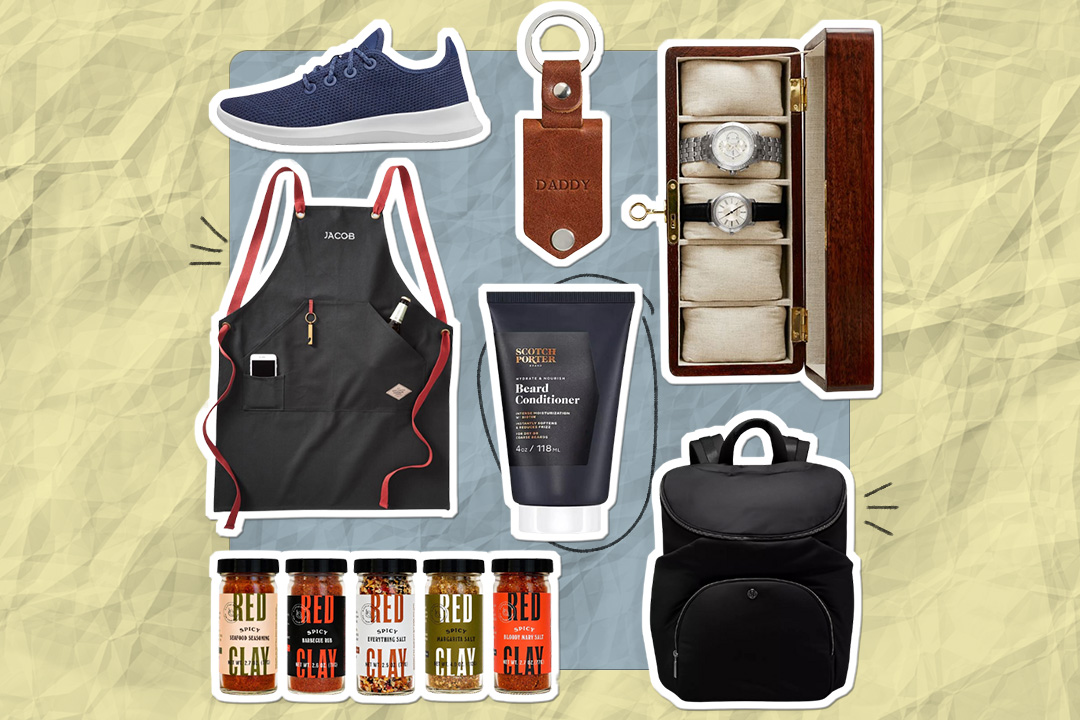 june 18 is coming up fast — have you started shopping yet? 😎
But trust us, we know it can be difficult to not join in when everyone around is you is enjoying a drink in a social setting (it's a classic case of FOMO). And, sometimes, there's an assumption that you aren't drinking because you're pregnant or trying to conceive. No matter the reason (it's really no ones business anyway), there's still an easy way you can join in on the fun: drinking a mocktail. These cocktails sans alcohol are a great alternative, no matter what your usual go-to drink is.
Whether you're pregnant, sober-curious, or simply looking to try something new, find your new favorite mocktail recipe from the list below!
This may end up being your spring/summer go-to mocktail! It doesn't get much more refreshing than fresh lemon, floral rose, and sweet honey all mixed together.
The only thing that makes a delicious mocktail even better is when it's easy to make. This ultra-refreshing recipe will be ready to drink in a matter of minutes.
This fizzy, creamy drink is everything you could want in a mocktail. Refreshing juices like lime, blood orange, and coconut milk mixed with a splash of maple syrup and club soda make this the mocktail of your dreams.
Just when we thought apple cider couldn't get any more delicious, we found a recipe that makes it sparkling! While cider is great for around the holidays, this recipe with fresh lemon juice makes it's a great option for all year round.
A margarita like you've never seen it before! The flavors in this pineapple mocktail margarita will ensure you're not missing tequila for one second. This makes for a great addition to taco Tuesday or a summer night out on the patio.
"If you like piña coladas…" but could do without the affects of rum, this recipe is for you! You don't have to hop on a flight to enjoy this sweet beach drink, you can make it in the comfort of your home and pretend you're on island time.
If you ask us, a summer mocktail should be two things: light and refreshing. This is exactly what you're signing up for with this recipe.
This is the perfect holiday drink to allow you to join in on the festivities without drinking alcoholic beverages. All of the best flavors of the season are wrapped in one and you won't be able to get enough, guaranteed!
This is, without a doubt, the easiest recipe on our list—and one you're definitely going to love! With just three ingredients—orange juice, sparking water, and grapefruit juice—you'll be sippin' pretty in no time at all.
Good news: delicious Shirley Temples don't have to just be for kids. The best part? The OG mocktail is even more delicious than you remember.
Your next event would simply be incomplete without a pitcher of this sweet drink. The peach flavor is perfect for summer so be sure to keep this recipe on hand for those warmer days ahead.
If you have a taste for tequila sunrises, let us introduce something even better. This recipe has all of the flavors you love without the alcohol. Brunch just got even better!
This recipe quite literally is 'cool as a cucumber.' The refreshing cucumber mixes with the spiced ginger in a fantastic way in this recipe. Sweetened with sugar and topped with soda water, you'll have a hard time finding another mocktail quite like this.
Lemonade is always a great choice during the warm summer months, but you can do better than store bought. This recipe includes lavender flavor that you'll want to be sipping on all year long.
Not only is this drink delicious, it also supports your adrenal glands that help regulate your heart rate, blood pressure, and other body functions. Alcohol could never!
This recipe includes kombucha which is helpful for reducing inflammation and enhancing your immune system—something we can all use a little more of! The fermented beverage can often have a strong flavor, but it mixes in perfectly with the strawberry and basil in this mocktail.
Speaking of kombucha, if strawberry isn't your flavor of choice, this recipe incorporates basil and blackberry for an added tartness.
There's something about basil that pairs well with pretty much everything. Just sweet enough, this lemonade incorporates honey simple syrup.
There's just something about margaritas that always hit the spot. Bring your favorite Mexican restaurant beverage home with this delicious recipe.
There's no flavor quite like elderberry. The earthy tartness is balanced perfectly with the sweat pear in this mocktail recipe.