Whether you're hosting a holiday gathering this year or simply attending one and want to bring something to share with the group, it never hurts to have a tasty drink recipe on hand to impress everyone in attendance. Instead of going for another bottle of wine, why not coax out your inner bartender by crafting the perfect holiday cocktail or mocktail?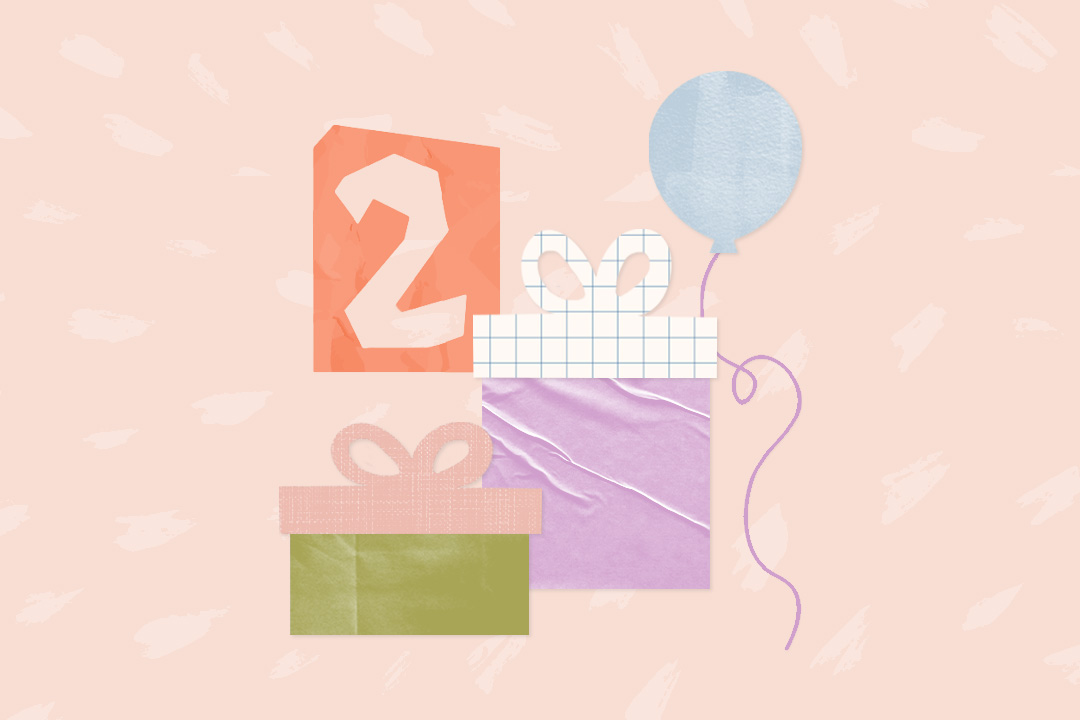 a LO in your life will love these! 🎁
Here we've gathered 20 of the best holiday drink recipes to try this year. From classics like Moscow mules to uniquely festive treats like sugar cookie martinis (yes, please!), there's something for everyone's taste preferences. You may be dubbed the holiday bartender from here on out, but let's be honest, that's still easier than head chef!
Read on for the most fun and festive holiday cocktails and mocktails for this holiday season.
Cocktails
Take the quintessential holiday drink and turn it up a notch with this boozy eggnog cocktail. Name something more festive—we'll wait.
Even when it's chilly out, every now and then we need something refreshing. This pomegranate ginger paloma is the perfect combination of some of the best winter flavors and one of the most refreshing drinks in existence.
The only thing better than a festive cocktail is a festive cocktail that's easier to make than picking your favorite holiday movie. Now that's cause for celebration.
It wouldn't feel like the holidays without one too many pies on the table. Turn one of the tastiest pies into a delicious cocktail with this bourbon pecan pie drink recipe.
The perfect combination of sweet and tart can be found in this cranberry cocktail. What makes this recipe even better is that it's unbelievably simple to make.
If margaritas are your go-to cocktail throughout the year, stay true to who you are but make them festive for the holidays by adding a cranberry spin.
A boozy milkshake with coffee? Leave this one out with the cookies for Santa!
This twist on a traditional holiday drink will leave even the pickiest person at your party fully satisfied.
Although I'm a firm believer that a Negroni is a great go-to cocktail no matter the time of year, this recipe makes it holiday-ready by topping it with sparkling wine–the ultimate cheers-worthy drink.
This recipe is the only gift you'll need this year: your favorite holiday cookie, not only turned into a drink, but a boozy drink. Best. Holiday. Ever.
The mint-chocolatey goodness of a grasshopper is the perfect way to end the year on a sweet note.
Baileys is the perfect winter drink to warm you up when the temps drop—great for a mixed drink, but also easy enough to sip on its own. Throw on some holiday tunes and spend an hour in the kitchen making this homemade Baileys Irish Cream for the perfect December afternoon.
It would feel very unnatural for me and my family to gather for the holidays and not whip up a batch of Moscow mules to sip on together. Here's the perfect recipe for this simple, tasty, and refreshing cocktail.
It truly doesn't get more festive than this! We're sure this peppermint martini is what James Bond drinks at all of his holiday parties.
Mocktails
All the delicious flavors of sangria plus a few fun spices for the holidays make this the perfect end-of-the-year drink.
Give the gift of deliciousness to everyone at your holiday party with this easy Christmas punch. Trust us, they'll be begging you to bring it back year after year.
Let us be the first to tell you that cucumber and ginger is the combination you never knew you needed. This refreshing beverage will keep you coming back again and again.
The sweetness of the honey-roasted pear mixed with flavors like cinnamon, nutmeg, and vanilla make this the number-one tastiest drink on our list. Keep this one on your radar for all your holiday events this year.
Apple cider is one of the best drinks to go for during the winter, and the only way I can think to make it any better is to make it sparkling. Luckily, this recipe read my mind.
All the best flavors of a holiday drink plus the added benefits of kombucha are rolled into one in this must-try mocktail recipe.