While we often reserve the best dresses and jumpsuits in our closets for spring and summer, we should remind ourselves that they can be a mom uniform staple during the fall season as well. One of my favorite activities is curating style inspiration boards on Pinterest every time a new season rolls around—and this year, my fall inspo board is full of cute dresses paired with boots or sneakers.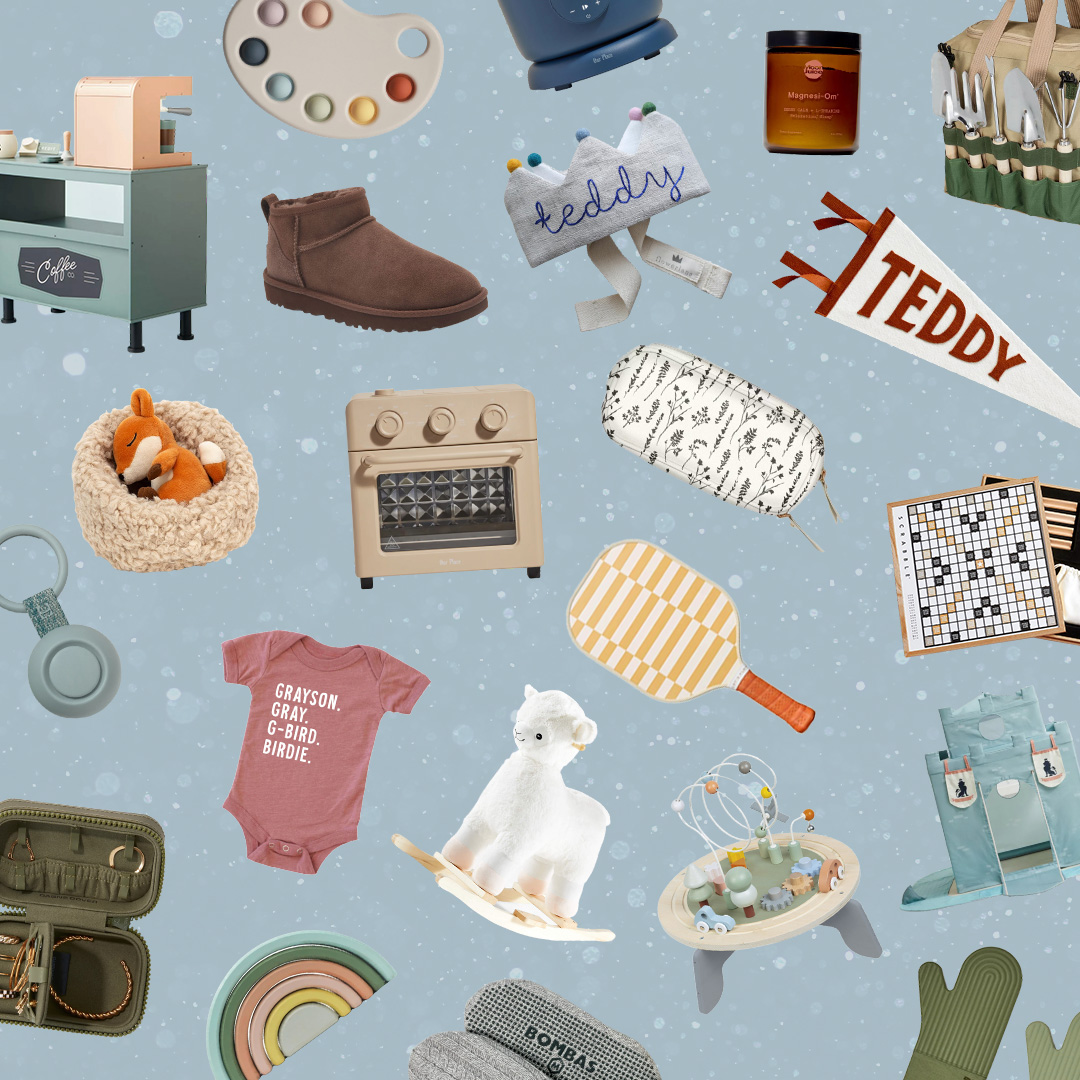 everything you need to ace holiday gifting this year 🎁
I'm not sure why dresses get the reputation of being something you wear when you're trying a little harder with your outfit, because the truth is, they are one of the easiest fashion items to wear. Not only is it just one thing you have to put on, but they are also very comfortable. Plus, there's truly nothing cozier than a chunky sweater dress during the chilly months.
We've scoured the internet for the absolute cutest mom uniform dresses to wear this fall, including mini, midi, and sweater dress options—and a few of our favorite jumpsuits as well. Keep scrolling for the best dresses and jumpsuits, plus some outfit inspo for each style.
Mini Dresses
Shop this look: 1. gold earrings | 2. mini dress | 3. checkered purse | 4. mules
Shop More Mini Dresses
Midi Dresses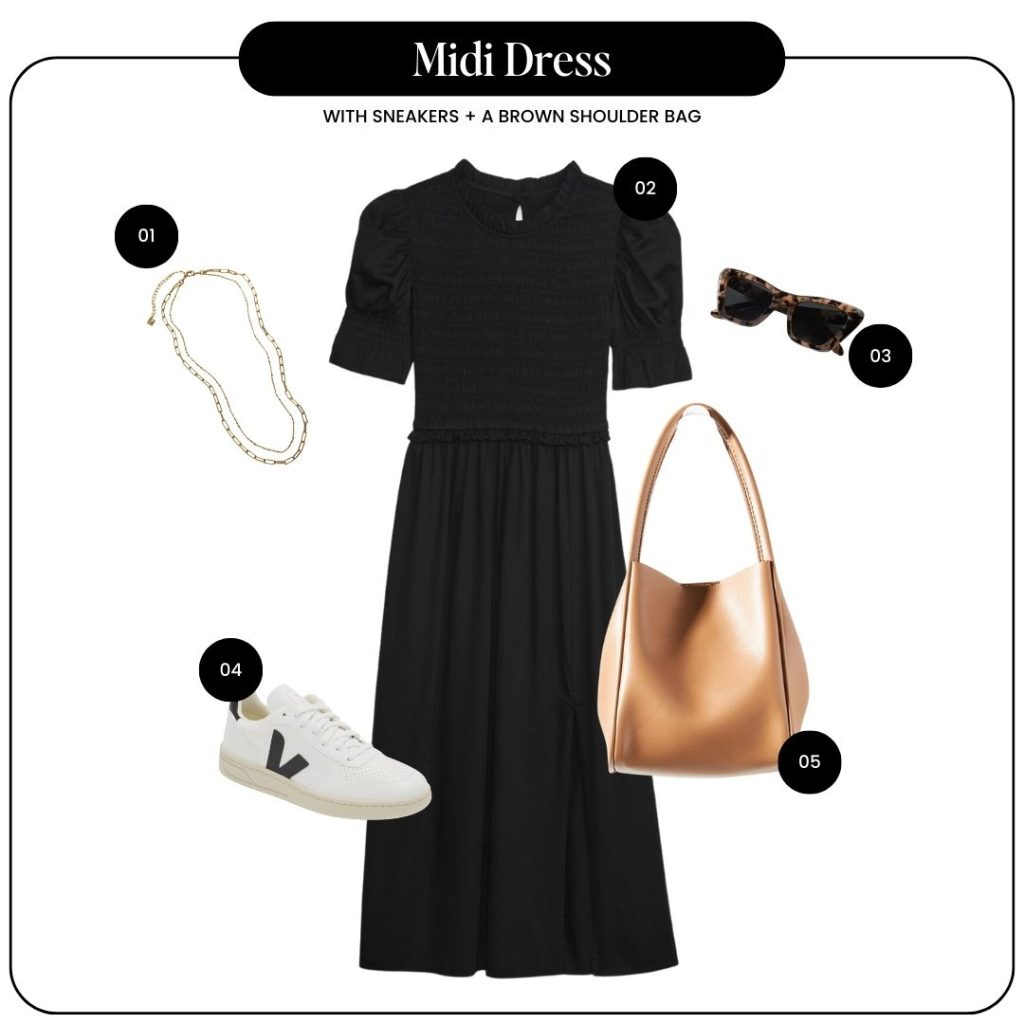 Shop this look: 1. layered necklace | 2. midi dress | 3. sunglasses | 4. sneakers | 5. shoulder bag
Shop More Midi Dresses
Sweater Dresses
Shop this look: 1. hoop earrings | 2. headband | 3. sweater dress | 4. tall boots | 5. satchel bag
Shop More Sweater Dresses
Jumpsuits
Shop this look: 1. bow scrunchie | 2. jumpsuit | 3. ballet flats | 4. tote bag
Shop More Jumpsuits