While every season has something special to offer travelers, fall is one of the best times of year to plan a weekend away with the family. Leaf peeping and apple picking are easy sells for everyone. And crisper weather means the chance to spend more time outdoors without worrying about little ones overheating. Plus, destinations across the country put on festive harvest and Halloween events.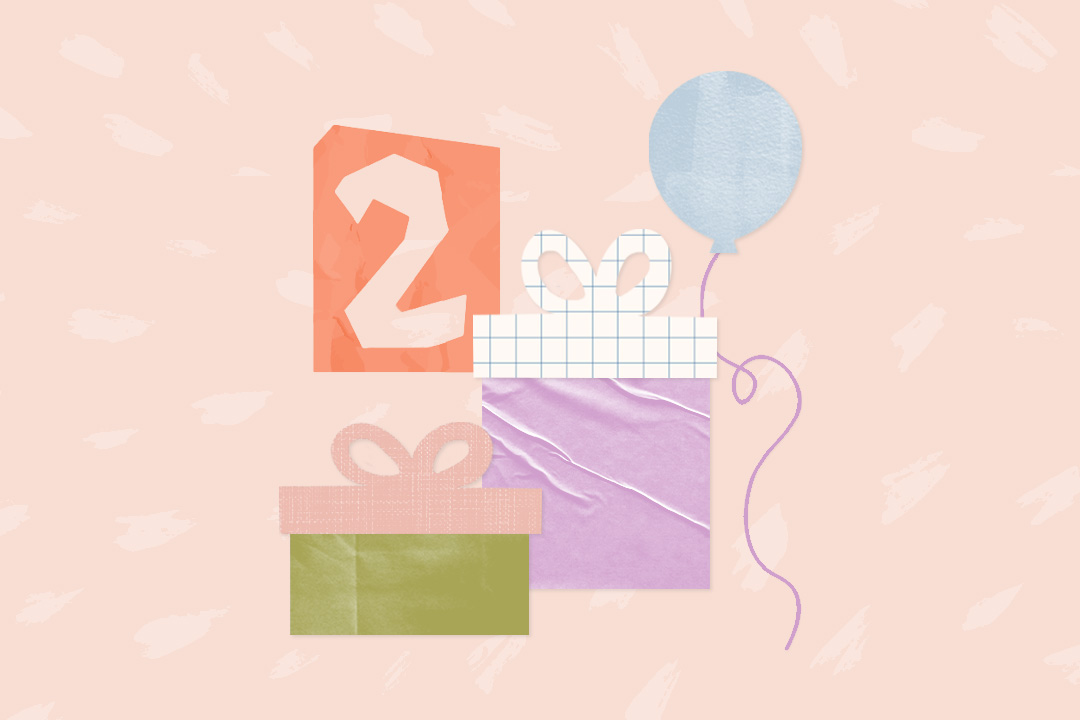 a LO in your life will love these! 🎁
With school back in session, the majority of families can't hop on a plane for a week-long vacation somewhere far away. That's the beauty of exploring places in your backyard. It's much more doable to pack the car, bust out a few road trip activities, and drive a couple of hours to enjoy a fun-filled weekend together. Not to mention that sticking to the same time zone is just way easier for sleep consistency.
Here, we're sharing 10 fantastic fall weekend vacations for families that are a short drive from major U.S. cities.
10 Fun Fall Weekend Getaways for Families
From New York
Drive Time: New York >>> Hudson (2 hours 10 mins)
Looking for a great weekend getaway from New York York City? There's nothing quite like the fall in Hudson. This beloved riverside town turns on the charm in September, October, and November. Foliage chasers can count on spectacular red, orange, and yellow leaves in all directions. Families keen to commune with nature on a deeper level have access to hiking trails in nearby parks. Apple picking and farm tours also top the list of memorable outdoor activities for all ages. Don't forget to pick up some souvenirs at the shops along Warren Street.
Where to stay:
One of the best independent hotels in town, The Hudson Milliner is a cool and family-friendly home base. The individually designed accommodations blend history and contemporary style with exposed brick, wooden furnishings, and eclectic art. Some rooms even have full kitchens to prepare snacks and meals for hungry little travelers.
From Chicago
Drive Time: Chicago >>> Milwaukee (about 2 hours)
City breaks are great for families who like to constantly have somewhere to go and something to do. The short drive from Chicago to Milwaukee leaves ample time to explore the exhibits at Discovery World and Betty Brinn Children's Museum. Apple picking, hay rides, corn mazes, and pumpkin patches are just a few examples of wholesome fall fun for kids and parents. Milwaukee also hosts Oktoberfest festivities (October 6-8). Before you assume it's all about beer, the free event has live music, polka dancing, and authentic German food.
Where to stay:
The Kimpton brand is always a great bet for families and the Kimpton Journeyman Hotel is certainly no exception. Located less than a mile from some of the top family attractions in the city, it's the perfect crash pad with spacious suites, crowd-pleasing wood-fired pizzas for room service, and a pet-welcome policy.
From Washington, D.C.
Drive Time: Washington, D.C. >>> Middleburg, Virginia (1 hour)
Washington D.C. is a great place to live and visit. It's also well located near many family-friendly countryside destinations such as Middleburg. Just about an hour from the nation's capital, this charming Virginia town at the foot of the Blue Ridge Mountains feels like a true reprieve from city life. When the leaves change, the trees burst into a golden glory that's best viewed on a scenic drive or just walking around. As one of the country's equestrian capitals, it's a great place to go horseback riding, take a horsemanship class, and watch races.
Where to stay:
With pools, tennis courts, a putting green, archery, kids' camp (for children ages 4-10), and lawn games, Salamander Middleburg Resort & Spa is easy to stick around and hard to leave. Fair warning: It's going to be hard for the kids to say bye to Cupcake, the miniature horse, at the end of the weekend.
From Dallas
Drive Time: Dallas >>> Fredericksburg (4 hours)
One of the loveliest small towns in the Lone Star State, Fredericksburg may not be big but this beloved destination punches well above its weight when it comes to culture and charm. A few days in this beloved Texas Hill Country destination gives travelers the chance to amble through downtown, admire the German architecture, eat some delicious food like the kid-approved chicken fingers and loaded nachos at Tubby's Ice House, and visit Wildseed Farms to pick pumpkins, see farm equipment up close, and sip local wine (obviously, that's just for parents).
Where to stay:
Located just a short walk from Main Street, Inn on Baron's Creek is a favorite of budget-conscious families that don't skimp on comforts, conveniences, or amenities. Perhaps best of all, rooms with separate sleeping and living spaces allow parents and older kids to hang out while younger sibs nap.
From the Bay Area
Drive Time: Bay Area >>> Sausalito (30-90 mins)
Situated across the bay from San Francisco, Sausalito earns our vote as the most adorable and family-friendly town in Marin County. This seaside community supplies a mild Mediterranean climate and heaps of opportunities for hiking and biking through Golden Gate National Recreation Area, plus beaches for strolls and kayaking. The walkable downtown brims with stores, cafés, casual restaurants, and ice cream shops (be sure to stop for a scoop at Lappert's). Colorful houseboats line the marina. Oh, and don't miss the Bay Area Discovery Museum and The Marine Mammal Center.
Where to stay:
Families flock to Cavallo Point for many reasons. Activities range from on-property hikes to kite flying. There's a large grassy lawn to let kids run around or do a picnic lunch, an excellent restaurant, and accommodations with sleep-promoting amenities (which, let's be real, all parents could use).
From Atlanta
Drive Time: Atlanta >>> Dahlonega (1 hour 40 mins)
U-pick farms and orchards make Dahlonega the perfect weekend getaway for families looking to taste all the bounty of fall. Speaking of food, this Georgia town also serves up home-cooked fare that even picky eaters will devour. Underground mine tours, panning for glittering nuggets, and gemstone grubbin' at Consolidated Gold Mine are always exciting for kiddos. Dahlonega Butterfly Farm gives visitors a glimpse at majestic winged creatures in a beautiful setting. While farmers' markets and festive fall events—like October's Gold Rush Days—reflect the spirit of the season.
Where to stay:
For a family-friendly stay in the historic district, the Dahlonega Square Hotel is a great choice with rooms and suites that have en-suite bathrooms, comfy beds, and kitchens to cook meals when the kids are too spent to make it out to dinner as well as on-site parking.
From Boston
Drive Time: Boston >>> Lenox (2 hours 20 mins)
Lenox used to be a high-society summer resort back in the day. But travelers have since gotten wise to its appeal in other seasons. During the fall, this Berkshires town is enchanted with colorful leaves and ample outdoor recreation. Hiking trails for all levels wind through Pleasant Valley Sanctuary and Kennedy Park. Aspinwall Equestrian Center does lessons for beginners and guided horseback riding through the hills. Toddlers and older kids with an interest in trains will jump at the chance to visit the Berkshire Scenic Railway Museum.
Where to stay:
Courtyard by Marriott Lenox Berkshires is a great family-friendly option with reasonable rates (especially compared to many of the higher-priced hotels in the area), well-appointed rooms, an indoor pool, and a 24-hour market that sells snacks and personal items (so parents don't have to hunt for a store that's open at 6 a.m.).
From Seattle
Drive Time: Seattle >>> Leavenworth (2 hours)
It's fun to fantasize about vacationing in Europe but when you only have two days and kids in tow, the reality is far less glamorous. Leavenworth may be located in the Pacific Northwest but it fulfills cross-Atlantic travel dreams with its storybook Bavarian-style architecture, fresh alpine air, and delicious German food (schnitzel, anyone?). The best time to visit this enchanting town in the Cascade Mountains? Autumn! The leaves change colors, produce stands are stocked with apples, and the crisp weather begs travelers to get outside—whether that's mountain biking and ziplining or strolling around downtown.
Where to stay:
Bavarian Lodge looks straight out of a storybook with its flower-box adorned facade. The property earns rave reviews from past guests (including many families) with its central location, complimentary breakfast buffet, and turret suites. The heated indoor pool and hot tubs are great for warming up after all that outdoor action.
From St. Louis
Drive Time: St. Louis >>> Hermann (1 hour 25 mins)
Travelers know and love Hermann for its wine heritage. But Missourians will tell you that this low-key small town is a dream destination for a fall trip. It's full of family-friendly seasonal events such as harvest festivals and the month-long Oktoberfest celebration. From biking the Katy Trail to ziplining through the forest during peak foliage time, there's no shortage of outdoor adventures. Self-guided walking tours through the historic district bring the past to life for kiddos (and parents who maybe don't remember the westward expansion units back in school). And everyone loves the sweet treats from Sugar Momma's.
Where to stay:
For a cozy place to stay in the heart of the historic district that won't blow your entire travel budget, look no further than the Vinchester Inn. This 11-key boutique hotel features newly renovated rooms with comfy beds as well as kitchen conveniences such as coffee makers, mini-fridges, and microwaves.
From Phoenix
Drive Time: Phoenix >>> Scottsdale (25 minutes)
Parents with kiddos who don't like the car will be the first to admit a getaway that requires minimal time on the road is the goal. For families based in Phoenix, the trip to Scottsdale takes just 25 minutes. Even in that short distance, it's such a fantastic change of pace with miles of hiking trails in the Sonoran Desert Preserve, golf courses, farmers markets, a Fall Concert Series that kicks off in September, and al fresco restaurants. The weather is still warm for a fall vacation in the U.S., but it's way more mild and pleasant than the scorching summer months.
Where to stay:
While Scottsdale isn't lacking in splurge-worthy resorts, the AAA Five Diamond-rated Fairmont Scottsdale Princess takes the crown for families seeking amenities and cushy accommodations. There are six pools, a kids club, and a rec center with a virtual i-Beam playground floor, arcade games, ping pong, and a billiards table.