Whether you live in the five boroughs or have a trip coming up and want to tack on a few extra days of nature and family-oriented fun onto your city break, it's worth exploring the many excellent kid-friendly getaways near NYC. And because we understand that road-tripping takes on a different meaning when you have little kids in the car, all of our picks are less than a three-hour drive—or a few times through Peppa Pig's greatest hits on Spotify—from New York City. Here are 10 of our favorite weekend getaways from NYC.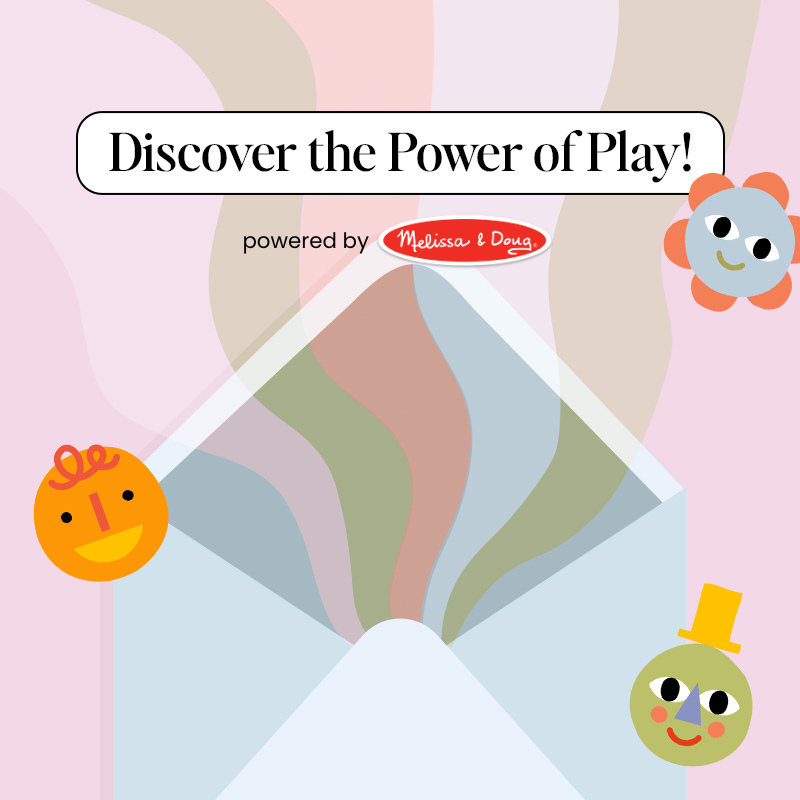 make the most out of every moment with your little one
Weekend Getaways From NYC for Families
1. Cape May, New Jersey
Many families make the annual pilgrimage to Cape May in the summer months for beach days and sunny strolls to the historic striped lighthouse, followed by ice cream. But the seafood restaurants, sweet shops, trolley tours, dollhouse-like Victorian homes, Cape May County Park & Zoo, feeding chickens at Beach Plum Farm, and seasonal events make this Jersey Shore town a year-round delight.
Where To Stay in Cape May
America's oldest seaside resort, Congress Hall is one of the best places for kiddos. More than just a great place to stay with spacious, well-decorated rooms and suites, it supplies grassy lawns to run around, a pool, and an array of family programming.
2. Montauk, New York
A direct train out east from the Big Apple, Montauk is a popular summer destination with sandy beaches and tons of seasonal events. While we'd never throw shade at peak season (it's awesome), visiting during the slower months yields lower rates and there's still plenty of coastal hiking and nature exploration to keep the kids busy.
Where To Stay in Montauk
Marram Montauk looks very grown up with its chic design but is actually super kid-friendly thanks to s'mores, rooms with day beds, and a beachfront perch that allows for the sounds of waves to lull little ones to sleep.
3. Catskills, New York
Kids (and parents) who love nature and the outdoors thrive in the Catskills. This leafy region in southeastern New York State brims with hiking trails that wind through tree-studded state parks and up mountain peaks, recreation areas with fishing and wildlife peeping, ski resorts, and wide open areas for snowshoeing. It's also a favored camping (and, yes, glamping) vacation).
Where To Stay in the Catskills
Trade a regular hotel room for a fully outfitted 31-foot Airstream with a kitchenette and private bathroom at AutoCamp Catskills, a glamping resort that's a favorite among families keen to commune with nature.
4. Poconos, Pennsylvania
The Poconos is a hotspot for family fun with tons of kid-friendly amusements like giant indoor water parks (who wouldn't have a blast on huge water slides, lazy rivers, and wave pools?!). It's also a dream for outdoor adventures of all ages. Winter wins points for skiing, snowboarding, and sledding. The warmer months mean hiking to waterfalls, bird watching, fishing, and boating. Oh, and the fall foliage is spectacular.
Where To Stay in the Poconos
We dare you to find a better spot to stay and play in the Poconos than Great Wolf Lodge, a family-friendly resort that boasts the largest indoor water park in North America as well as a bowling alley, ropes course, and multiple restaurants.
5. Asbury Park, New Jersey
Not as seasonal a Jersey Shore destination as other towns (and one that's far removed from the destinations depicted in the memorable MTV show), Asbury Park recently went through a renaissance. The result is family-friendly entertainment. Arcades, shops, restaurants, and snack stands line the beachfront boardwalk. A water park and concerts also number among the amusements.
Where To Stay in Asbury Park
The Asbury has a fun vibe that matches kiddo energy, a rec room featuring a ping-pong table, pinball machines, and board games, and a grab-and-go food counter (because little ones always need snacks).
6. Philadelphia, Pennsylvania
Trading the Big Apple for another city? Yes! When that urban sprawl is Philadelphia, there are plenty of reasons to double down on a city break. For starters, the City of Brotherly Love has an impressive spate of museums—including The Franklin Institute with interactive science exhibitions—Sesame Place, LEGOLAND Discovery Center, an awesome zoo, and some of the best food in the country.
Where To Stay in Philadelphia
The Loews Philadelphia Hotel delivers connecting rooms with comfy beds as well as cribs and baby products upon request, a great restaurant (in case the kiddos are too tired to go out), and a walkable location.
7. Mystic, Connecticut
The 19th-century whaling hub of Mystic is a standout destination to teach the kids about American history. Bring LOs to Mystic Seaport Museum to check out Henry B. Du Pont Preservation Shipyard, the recreated seaport village, and maritime exhibits. Animal lovers will jump at the chance to see beluga whales and penguins at the Mystic Aquarium. Grab a scoop from Mystic Drawbridge Ice Cream.
Where To Stay in Mystic
Steeped in New England charm, The Whaler's Inn has family suites with bunk beds and an ideal location right in the heart of downtown Mystic that's steps from shops, restaurants, attractions, and the Amtrak station.
8. Hudson, New York
Hudson has become the country escape for city dwellers seeking nature and small-town charm. Warren Street is lined with antique shops, bookstores, and farm-to-table restaurants. Basilica Hudson hosts music, film screenings, and events in a solar-powered reclaimed 19th-century factory. Kids love the FASNY Museum of Firefighting and the scenic hiking trails, especially during the fall foliage season.
Where To Stay in Hudson
Intimate, well-priced, and filled with historic charm, Wm. Farmer and Sons gives kids a glimpse at the past but still provides all the comforts of the present families need like feather pillows, free WiFi, and flat screens TVs.
9. New Paltz, New York
There's a lot for families to do in New Paltz. A visit to this idyllic village in Ulster County means lots of outdoor recreation. Hike around the Shawangunk Mountains (you'll probably hear locals calling them "The Gunks"), swim in Lake Minnewaska, go horseback riding through beautiful scenery at Mohonk Preserve, and let LO's imagination go wild at castle-inspired Hasbrouck Park playground.
Where To Stay in New Paltz
A Victorian castle resort surrounded by 40,000 acres of forest, Mohonk Mountain House gives off Disney vibes. The fact that meals and activities, like the junior naturalist program, are included in the rate translates to a fun, totally stress-free escape.
10. New Hope, Pennsylvania
New Hope is a charming town in eastern Pennsylvania that's full of kid-friendly attractions. Head to the Bucks County Children's Museum to let LOs drive the ambulance, stock the shelves at the general store, and dig for artifacts. Train enthusiasts won't want to miss the opportunity to hop aboard the New Hope Railroad for a scenic 45-minute ride on a 1925 steam-powered locomotive.
Where To Stay in New Hope
A rare instance of a place you'd sneak away to on a parents' getaway that's also a great spot to take the kiddos, Carriage House of New Hope offers a handful of wonderful rooms—including a two-level suite with a kitchen and river views that's perfect for families.