When we were younger, our bodies were so much different. Not in the sense that we've visibly aged (I don't know about you, but I don't look a day over 24 😉), but internally our bodies aren't the same as when we were in our twenties. My younger self could withstand so much more, off of so little love and care. A sip of water could get me through a full day of classes, I could sleep for 12 minutes and be able to power through the day, and I could hold my pee for 4+ hours at a frat party because the bathroom was horrendous. Now that I've leveled up my personal care routine and found a few go-to intimate care products, a trip to the emergency room would be imminent if I did any of those things.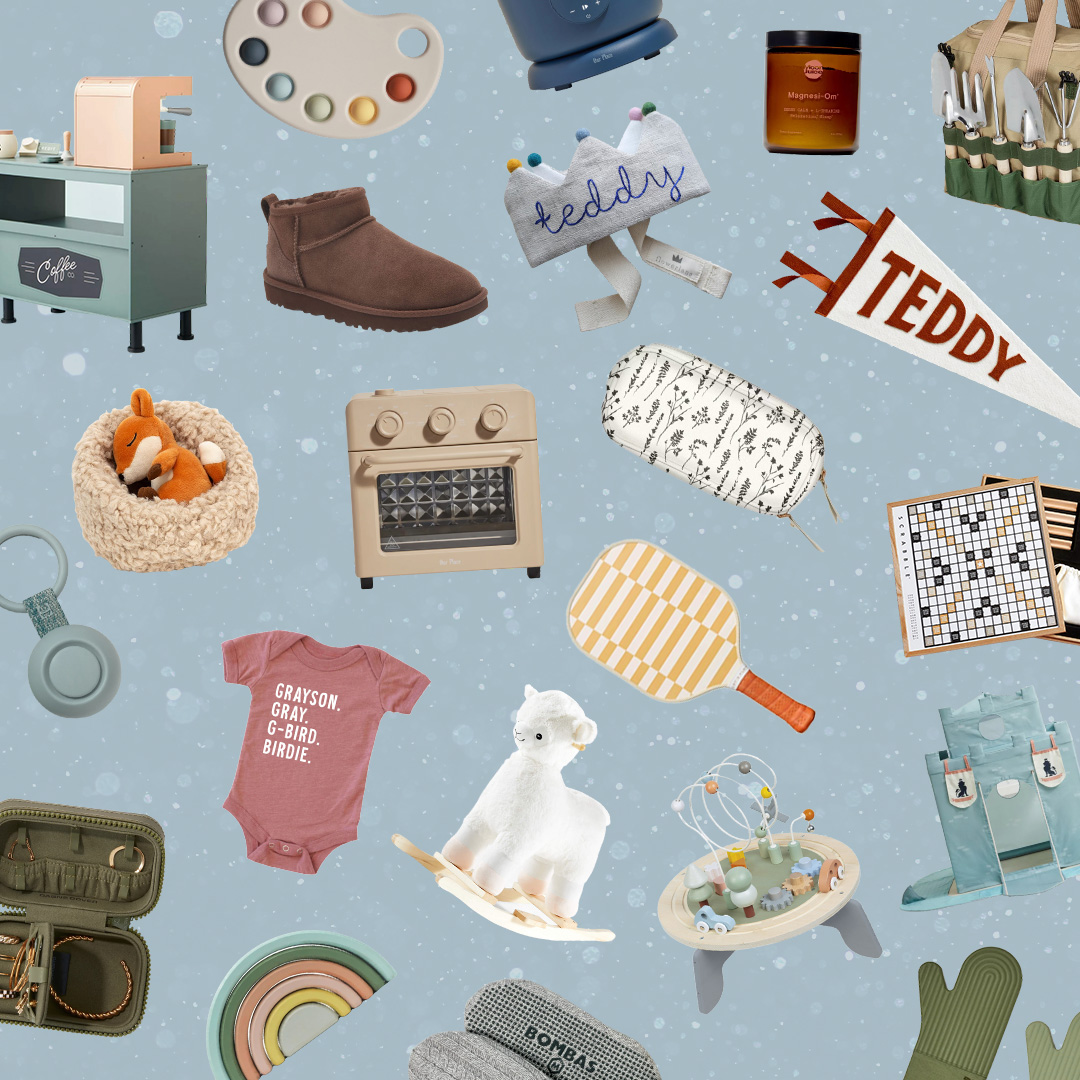 everything you need to ace holiday gifting this year 🎁
Nothing could prepare me for the way my body changed after I had my daughter. My hormones and period changed drastically, and my vaginal health also became much more sensitive. Detergent that I had been using for years was suddenly irritating, sometimes even resulting in a yeast infection—and the same went for my body washes and even certain underwear materials. It felt like even the wind blowing in a certain direction could throw off my pH balance, ​​and we all know how truly uncomfortable a yeast infection or a UTI is.
OB/GYNs say time and time again that it isn't out of the ordinary for your vaginal sensitivity to change after childbirth. Your pH can become more easily thrown off and your pelvic floor can become weaker, which tends to lead to your body being more susceptible to UTIs, yeast infections, and incontinence. This means that you may need to take care of your body in different ways than you ever did before.
In addition to changing my detergent, wearing 100% cotton underwear, drinking more water, and using a fragrance-free body wash, my OB suggested using an intimate wash. So I went on a hunt for an intimate care line that worked for my body. After trying 10 different brands, I've found my favorite three that have not only made my vagina feel so much more comfortable, but also made me not as sensitive to intercourse, specific fabrics, and hormonal changes during my cycle. The washes that I ended up loving always make me feel extremely clean and refreshed from a long day. They also didn't give me ingrown hairs, irritation, or leave me feeling oily or sticky.
Below are the the best intimate care products from three brands that I love. These are products that I have continued to rebuy and that have become major staples in my personal care routine.
This intimate care line was created very intentionally—which I can vouch for purely based on how it makes me feel. In addition to cleansers, Rael also offers wipes, an odor controlling mist, and a soothing relief gel, all of which help keep you balanced and fresh 24/7. The Gel to Foam Cleanser and Natural Feminine Wash are the only products I ever use on my vulva in the shower. They are specifically formatted for sensitive skin, so they are incredibly light, have minimal ingredients, balance pH, and are free of fragrances and chemicals. Rael also has wipes that are perfect for when you're out and about all day, a relief gel I use after shaving, and a soothing mist that I use after the gym. After you use any of these products, you'll ask yourself why you ever used anything else.
I was lucky enough to receive a Love Wellness product in my COCOTIQUE Beauty Box one month, and decided to give it a try. I'm glad that I did because this wash feels like any other body wash I used to use pre-baby, but is pH balancing. I didn't know it was vulva-specific until I realized I wasn't feeling sensitive to sex or extra uncomfortable during my cycle. The brand does have other intimate care products—including probiotics, wipes, and suppositories—and while I haven't tried them, if they are anywhere near as good as the cleanser, then they're a must-have.
I've tried all of Ina's products, and each one provides a luxurious experience akin to treating yourself to a facial. They are formulated by a chemist and OB/GYN with plant-based ingredients—and without parabens, phthalates, synthetic fragrances, talc, or PEGs. When you use Ina's products, you can tell the brand put a lot of thought, time, and effort into creating products that genuinely help women. There are a number of different products in this line, but the one product that I haven't seen in any other intimate care line (that we all need, especially in the summer) is the Anti-Chafe Liquid Powder.