Whether you're beauty-obsessed or get by with a little concealer and mascara every day, the need for clean beauty products that work and aren't $500,000 is strong. As much as we want to make the switch to non-toxic beauty, it's not always easy, especially if you love color cosmetics (huge eyeshadow and blush girl here!). But then we heard of Tower 28 Beauty.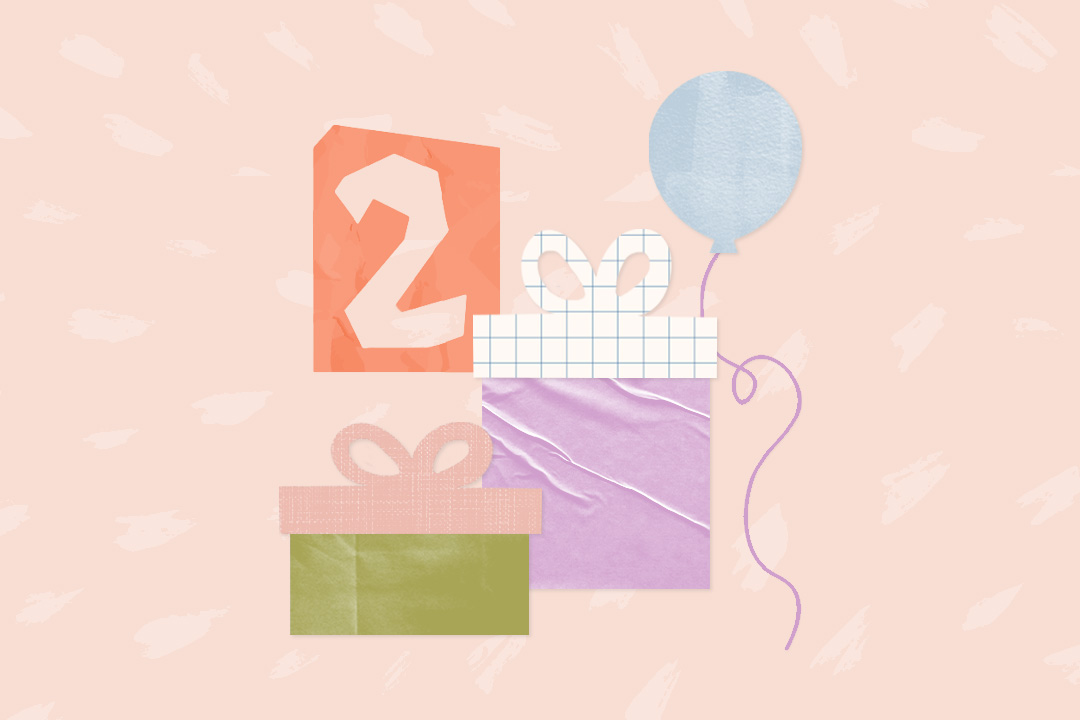 a LO in your life will love these! 🎁
Tower 28's mantra is pretty much everything we could have asked for: clean beauty that is fun and doesn't break the bank. And its badass founder Amy Liu (who's also a mom-of-three!) is honestly even better. We talked to Amy about starting her career in business, why she decided to start a beauty brand (her thoughts on makeup being nostalgic is so true!), and how she got her brand in Sephora (you know, the mecca of all things high-end and luxury beauty, it's NBD). Plus, Amy's sharing her favorite products from Tower 28 and why they're perfect for anyone with sensitive, eczemic skin.
Name: Amy Liu, Founder and CEO of Tower 28 Beauty
Age: 41
Current Location: Santa Monica, California
Education: BA from University of California San Diego and MBA from University of Southern California
Children: Logan, 11, Ellie, 9, and Charlie, 5
What was your first job and how did you land it?
My first job out of college was at Accenture where I worked as a consultant. I had no idea what I wanted to do with my life or my career. My mom had me talk to a successful cousin to get advice, and she told me to get a job in consulting or investment banking. I heard with consulting you get to travel a lot and work in different industries, plus it paid well, so I was sold! I figured out which schools were recruiting from my college, and I applied. It was a great first job, but I never loved it. 
What made you want to enter the beauty industry?
To be honest, I have never been a huge makeup junkie. I don't wear a ton of makeup, and with my sensitive skin, I never felt comfortable being too experimental with skincare. But I love the way beauty products can change the way a person walks through the world. No doubt, it's done that for me. From my personal experience with eczema, I'm acutely aware of what it's like to be uncomfortable in the skin you're in and want to hide a blemish or imperfection. The idea that I could help lend a boost of confidence to someone else is really motivating to me. Plus, beauty is fun! I still remember how I coveted my MAC Spice lip liner and Lancôme Juicy Tubes! Makeup is nostalgic and iconic to periods of your life, and I love that.
Your career in the beauty industry has included working as an executive at big-name, high-end brands like Smashbox and Kate Somerville. What was that experience like and what did you learn from it?
I'm so grateful for that experience because I learned the right way to do things. I honestly didn't realize just how unregulated the beauty industry was until I started my own brand. Not until I was going through the new product development process from scratch did I realize so much of what I understood to be part of the process (testing, regulatory, proper labeling) is actually optional. Gratefully, I also made some of my best friends at those jobs, and now when I don't know something, I always have a friend I can call/text for the answer! Also, I'd like to think that since I spent so much time working for someone else and specifically other founder-based brands, it makes me a better, more empathetic (and hopefully slightly less crazy) boss.
You now own your own clean beauty brand: Tower 28 Beauty. What made you want to transition out of the traditional beauty world and start your own business?
I've always had an entrepreneurial itch to scratch. Growing up, I watched my dad as an entrepreneur, and he was just so passionate—I wanted the same thing. That said, I didn't always know I would do something in beauty. I think I almost knew too much. So many of the recent successful ideas in beauty I would have told you had already been done! And I would have been wrong. Frankly, I am aware of how competitive the landscape is (and it really is—so many products, so many brands). As someone who is not an influencer or traditional beauty expert (not a doctor, makeup artist, or aesthetician), I never thought about using my own personal story. 
Probably as a result of growing up with a mom in the beauty industry, my daughters love makeup. And they also have similar skin to me: sensitive and eczematic. Once I started to think about my own girls growing up and thinking about what they would use, that's when the "aha" came. I went to Sephora and Ulta and thought about that for the first time and realized there were no non-toxic, non-irritating, accessibly priced, fun options. And Tower 28 was born.
Tower 28 is less than a year old but already thriving! Give us a rundown on the start-to-finish process of creating the business and getting it off the ground.
I always hear about people who start businesses in their garage, doing everything themselves, and I feel so wimpy. I am not good at doing things by myself. A few reasons why: I am not used to it since I have been working in teams for so long, I'm more accountable to other people than I am to just myself, and I do not think I'm a genius in isolation (I need to talk about ideas and bounce them around, I really enjoy getting feedback from others). Plus, I just think it's so much more fun to build things together. So early on, I knew I needed a team. 
Gratefully, I closed my first round of funding in early February and that day I happened to be a guest speaker at the Fashion Institute of Design & Merchandising in a Marketing & Finance for Beauty majors class that I used to teach. I told them about how I was going to start my own brand, and one of the girls in the class DM'ed me offering to intern. She became my first official employee, and it has been such a blessing. I think you definitely attract the same energy you put out, and I feel lucky to have attracted a team that I really enjoy working with and respect. I couldn't do it without them!
The process of creating product and brand was dual-pathed, and it takes a village! I worked with cosmetic chemists, regulatory consultants, graphic designers, art directors, and more. It took just over a year to go from clear ideation to launch. Like building a house, it helps to have a really clear idea of what you want going into it, which includes knowing what you want it to look like, your functional goals, and how much you can spend. But you have to also be flexible because, all of a sudden, you find out your house needs extra foundational support and your whole design (and budget) needs to change. 
Since I do not have a pre-existing platform for influence, launching was pretty scary. My little team and I scoured Instagram for 200 influencers, micro to macro. We included skincare fanatics, clean beauty advocates, eczema sufferers, glam beauty experts, and more. We cast a pretty wide net because we had no idea who would care and didn't know if they would even open the box since we had zero brand awareness. 
I still remember what a thrill it was seeing people like Nicole Guerriero and Summer McKeen post. It honestly restored my faith in people's authenticity because I was so afraid no one would post since we couldn't afford to pay anyone. 
How did your own journey with sensitive skin influence the creation of Tower 28?
As someone with a history of sensitive, unreliable skin, I am acutely aware of the struggles that come with skin issues. There was a time I wouldn't even wear anything above the knee because my eczema would dry into scars that looked like bruises, and strangers would ask me if I was OK. But you can't cover up your face … except with makeup, and that made me feel guilty that I was making it worse. Wanting beauty products that were both clean (non-toxic) and safe for sensitive skin inspired me to start Tower 28 … plus wanting it to be fun!
Out of personal need, I had used the National Eczema Association (NEA) to help guide my own purchases and screen out potential irritants. It was only natural to also use their seal of approval guidelines to help shape our formulations for Tower 28. I realize not everyone has eczema like I do, but I think many people want to avoid potential irritants and NEA does an extremely comprehensive job of that. In order to get their seal of approval, you must follow their no-no list. Then once you have a formulation, you have to have it third-party tested (on humans, not animals!) to verify it is not irritating and a dermatologist verifies it. It takes more time and money, but it's important to me that our consumer feels safe. Currently, all our products meet the seal of approval guidelines, but only SOS and SuperDew actually have the NEA seal because they have not decided to move into color cosmetics just yet. We are hopeful! I am hopeful that having the NEA seal of approval makes our customers, whatever their skin issues, feel safe using our products. 
What were the most important things to you when it came to creating Tower 28 products?
I want people to feel safe using our products. We have curated the ingredients to ensure they are both non-toxic and non-irritating. Plus, I wanted it to feel fun. As someone who felt relegated to using really basic and medicinal looking products, I wanted to offer something that felt fun and approachable. Price point is part of that too because expensive isn't fun for me! I really felt like clean beauty was full of the prestige price point, so it was very intentional to have more of an entry-level prestige/masstige price point. Overall, my hope is that we can introduce an entirely new demographic to clean beauty.
What are your main responsibilities at work?
We still have a super small team, so it's still everything! I enjoy being really active in the sales/marketing and product development side of things, but I also have to keep my eye on things like cash flow, accounts receivable, and generally just making sure the ship stays afloat. I go to the office every day, and honestly, there is no typical. 
Your products are now being sold in Sephora—congratulations! What was the process of getting your brand into such a big beauty chain?
Thank you! I am lucky that as a result of my previous life, one of my old Sephora buyers follows me on IG. I knew she had seen our launch since she had liked one of my posts. After we got into Credo Beauty and we sold out after the first week, I felt more courageous and emailed her. We went in to pitch, and the rest is history.
What is the hardest part of owning your own business? What aspects do you enjoy the most?
The hardest part is that I'm always on. In fact, I woke up at 4am to do this interview because it's so hard to find time alone to do these things. It's really hard to step away from the business because I care so deeply about it and the lines between my personal and professional life are … well, there isn't one. 
That said, it's also what I love about it. I care so much about the team I work with and feel like, personally, I am growing so much. I love seeing customers write product reviews saying our products changed their skin and how much they love the packaging. I also love that my family is so in it. My son recently asked if he could invest in my company, and I explained to him that companies don't just want money, they want strategic investors. He wrote a contract explaining that if he was a "super good baby" and did his chores, didn't fight with his sisters, etc., for one week, he would have the option to invest. It was super cute. Although he didn't last a week! 
What advice would you give to other moms hoping to start their own business?
Wake up before your kids! I started waking up an hour before my kids, and it's made such a difference. We all need some peace and quiet, a chance to drink coffee, read an article, or just sit in quiet. Being a mom, I feel like I'm tugged at all day and then I get home and get tugged at. Everyone wants your attention! But you have to take care of yourself too. That, and lean on your partner. I think so many women make their husbands feel like they aren't good enough to take on some of the chores. Even though they might not be, you need the help!
What's next for Tower 28? Any major 2020 goals?
All of them! We have been approached by so many amazing retailers, but I think the goal is first to get Sephora right here in the US and really make that partnership work. Launch more amazing products and get the word out! 
In addition to your amazing career, you are also a mom to three young children. Tell us about your family!
My kids are amazing, and I am so grateful they are thriving. Not only because I want what's best for them, but also because there is no way I could do what I'm doing if I didn't think they were OK. It would be impossible for me to concentrate on my work if I thought it was at their sacrifice or there were things I needed to be doing for them. It's hard being a working mom because you don't want to feel that mom-guilt of letting them down.
How do you balance your career and being a mom? Do you have any advice for other working moms out there?
I don't know if the right word is balance. I think it ebbs and flows, but ultimately, I always make sure I show up for them and manage their expectations. For instance, every year I go to all three kids' classrooms for Chinese New Year's and talk about it, bring a craft to do, and red envelopes for everyone. I know how important tradition is, and even though I really had a hard time making the time, I did it. But if I can't do something, I try to be upfront about it too, so I don't disappoint them. Ultimately, happy wife, happy life. I don't think it matters if you work or you don't work, you just have to do what makes you happy. Role modeling for your children what it looks like to be fulfilled and happy, chasing your dreams, and doing what you love is what it's about. 
If you had to choose just one, what has been your favorite part of motherhood so far?
Getting to know my kids! I love experiencing the world through their eyes and being able to watch them learn and grow up to be their own individual people. It has also made me much more reflective of my own childhood and conscious of who I am and who I want to be for them. I never knew I could love these little people as much as I do. It's like the Grinch: my heart grew three times bigger when I met them.
What advice would you give to your 22-year-old self?
To chill the F out. Not worry so much. Be present and enjoy it, instead of worrying so much about the future.
Amy Liu is The Everymom…
Go-to outfit? Citizen of Humanity Jeans, Aritzia Sweater, Jenni Kayne Slides … or anything Mara Hoffman
The best book I've ever read is… The Four Agreements. I also recently read Three Women, which was riveting and thought-provoking.
Favorite Tower 28 product? SOS Daily Rescue Facial Spray, which is named Save Our Skin because that's literally what it did for my skin. I have had eczema my entire adult life, and I was on topical and oral steroids for longer than I care to admit. Since I started using SOS, I have not used any steroids and my skin has been under control. 
Last item you splurged on? Now that my skin is more consistent, I just treated myself to my first laser treatment! I really loved the results.
Dream vacation spot? My husband and I honeymooned in the Maldives, and I LOVED it. 
Favorite family activity? I love all the family traditions—big and little. Everything from Friday movie night (the one time my kids get to watch TV) to making bear-faced pancakes for my kids on their birthdays.