If you're a caffeine connoisseur and Starbucks lover, it's likely that the words "[insert your go-to coffee order here]" are the first syllables that you mumbled this morning. Let's be real—mornings during this time of year can feel a bit mundane, and if you're in a consistent regimen, it can feel like you're starring in Groundhog Day, reliving the same sequence of events over and over. This isn't me telling you to ditch your morning routine, but this is me encouraging you to try something new to spice up your traditional morning or afternoon pick-me-up.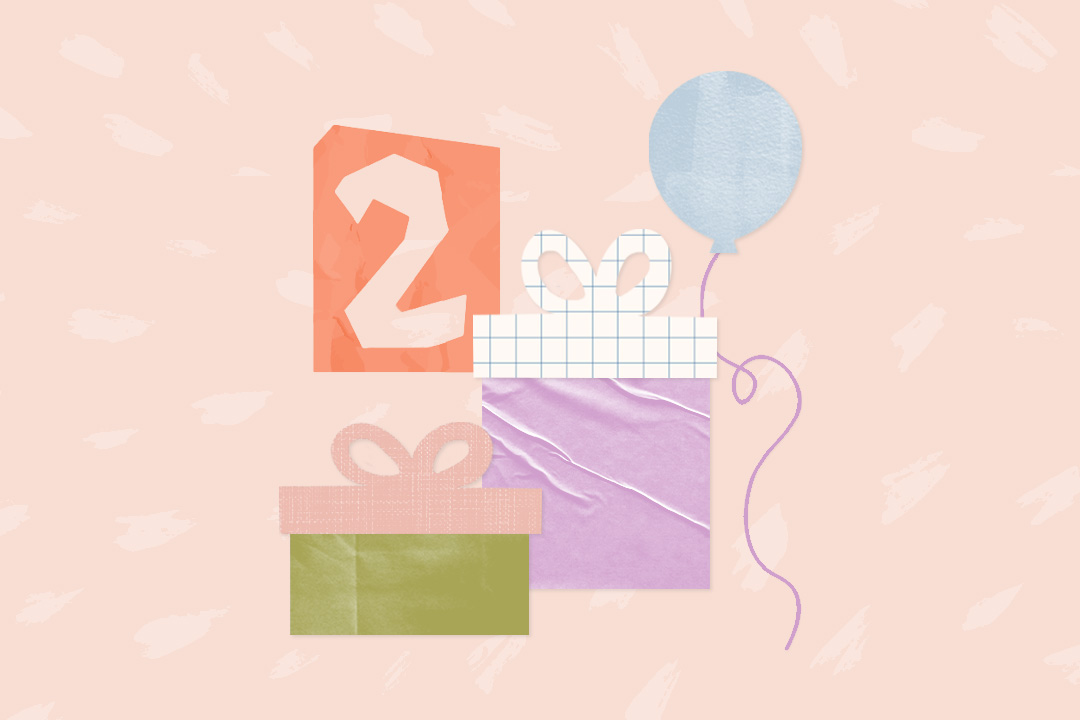 a LO in your life will love these! 🎁
My tried-and-true Starbucks order is a venti iced coffee with caramel and almond milk, and it's been there for me through many of the milestones of my young adulthood. I'd been drinking it for about four years until The Everygirl's former social media editor, Abigail, introduced me to her latest coffee love: the Americatte.
If you follow The Everygirl on Instagram, you already know the drill: it's half the amount of milk in a latte and filled to the brim with water. In short, the Americatte blew my mind and served as a gateway for me to further explore my love for caffeine in all of its forms. In my hunt to get back out there (yes, it does feel like I'm breaking up with my OG coffee order), I've compiled this list of coffee orders that have made my mornings a latte more interesting. 
1. Pumpkin Spice Chai Latte
I know what you're thinking, "Is this just a knockoff PSL?" False. It's a chai latte with a pump of pumpkin spice (we can thank another one of my coworkers, Beth, for this one). It has taken my fall experience to the next level, and not to be dramatic, but it's changed my LIFE. It's a blissful seasonal treat, has been a great companion on my walk to work, and is an exceptional blend of sugar, spice, and everything nice.
2. Iced London Fog
The iced london fog (earl grey latte) just sounds so eerie and mysterious, I enjoy ordering it just on that selling-point alone. I'd like to think that I'm an eerie, mysterious person (I am neither eerie nor mysterious). It's an upgrade of your traditional earl grey tea, is perfectly creamy, and boasts hints of lavender and vanilla. So yummy!
3. Iced Matcha Tea Latte
I have a confession to make: despite reading about the magic that is matcha, I'm just now jumping on the bandwagon. I ordered this drink reluctantly, but knew I had to give it a solid try based on the glowing recommendations provided by my closest friends. My expectations were low—the green coloring falsely lead me to believe that matcha would taste of kale, broccoli, or spinach. Thankfully, I couldn't have been more wrong.
I guess I can't speak for matcha in an isolated setting, as I've never tried it, but this iced matcha tea latte was sweet, smooth, and provided a more focused buzz of energy than the rush that I get with coffee. Though it has less caffeine than other Starbs drinks, I felt awake and alert with no mid-day coffee crash. SOLD!
4. Miel Latte
OK, so this one isn't technically on the menu, but it's a worldwide favorite. Miel translates to honey in Spanish (proof that I paid attention in high school Spanish) and it is the sweet, sweet hero of the miel latte. Order a caffè misto—half steamed milk, half brewed coffee—and add honey, cinnamon, nutmeg, and a pump of vanilla. Traditionally, it's made with vanilla extract, but sadly, most Starbucks don't carry the extract, hence the pump of vanilla. It's still the same concept, tastes wonderful, and is also easy to whip up at home!
5. Flat White
I love a good, sweet Starbucks drink, but there are times when I'm just not feeling my sweet tooth. On days like these, I've been ordering a flat white. Made with steamed whole milk and two shots of ristretto, it has less foam than a latte or a cappuccino, and the concentrated espresso makes for a bolder taste. I feel like a true coffee guru when I'm drinking this bad boy, and if you like lattes and espresso, the flat white is for you.
6. Pumpkin Cream Cold Brew
If you haven't yet tried the Pumpkin Cream Cold Brew, allow me to introduce to you your newest coffee addiction (and sorry in advance). The original idea for this post was to get out of my four-year-long relationship with my caramel iced coffee with almond milk, but I am catching feels for this pumpkin cream cold brew. It's smooth, sweet, offers a hint of fall without feeling like I pureed an entire pumpkin, and—dare I say it—might just be my new favorite.
7. Skinny Cinnamon Dolce Latte
The skinny cinnamon dolce latte is a game-changer. Ingredients include steamed non-fat milk, espresso, and sugar-free cinnamon syrup. I feel super bougie when I order it, but the flavor is so worth it. Non-fat and sugar-free make for a sweet-but-guiltless treat that pairs perfectly with a crisp, cool afternoon, a knitted sweater, and some Mumford and Sons on repeat.
8. Nitro Cold Brew with Sweet Cream
Woah. This nitro cold brew with sweet cream really swept me off of my feet. Nitro cold brew is served on tap and is a bit strong for me without some flavoring/cream, but when the barista offered the option to add sweet cream, my ears perked up. I've always been a fan of flavored creams in general (Coffee-Mate french vanilla is my shameless at-home coffee addition) so upon the realization that Starbucks has house-made vanilla sweet cream, my heart skipped a beat. It's smooth, it's bold (without being bitter), and it gives me the caffeine boost that I need to power through my day.
This article originally appeared on The Everygirl.