I don't think I'm alone when I say it can be a little frustrating to hear that celebrities are "just people." Sure, they sleep, breathe, and eat like all of us. However, an A-list lifestyle of private jets, personal drivers, mega mansions, designer clothes, and red carpet galas isn't exactly comparable to what the majority of people are doing day-to-day. Obviously, no one's life is perfect, and the grass is always greener on the other side, but c'mon. Imagine living as Gwenyth Paltrow does. Yet, no matter who you are or where you come from, there's one experience that is universally humbling, hilarious, draining, and rewarding all at the same time: motherhood.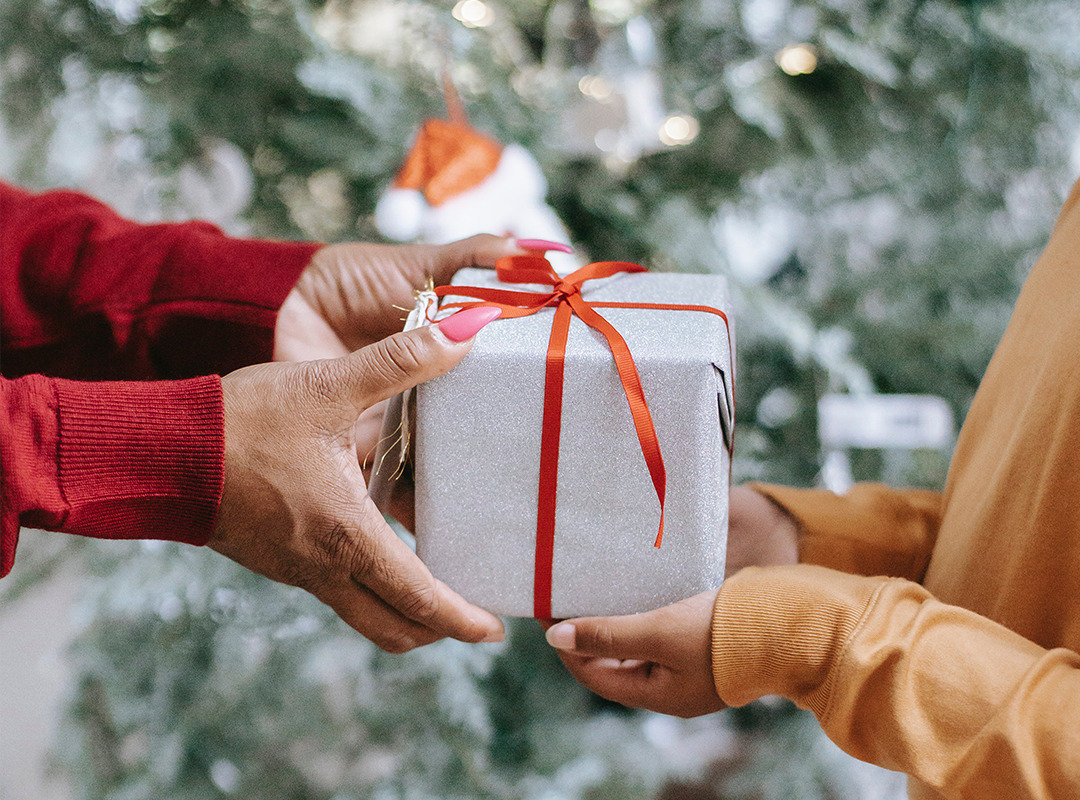 this makes gift buying so easy—trust us! 🎁
Whether you're a PTA mom or Kim Kardashian herself, kids will still be kids: funny, smelly, cranky, sweet, and everything in between. So, we've rounded up some of the best celebrity mom moments to remind us that even though we may not live like some of the Hollywood elite, at the end of the day, all moms are just figuring it out day by day.
1. Amy Schumer: Post-birth MILF alert
Most of the time, being a mom is not a sexy or glamorous experience—especially the first couple of days postpartum in the hospital. The hilarious world-renowned comedian Amy Schumer captured it all: the ill-fitting gown, taking your IV to the bathroom with you, and disheveled hair—all while your newborn is looking as precious as ever. Nonetheless, she's a MILF through it all.
2. Carrie Underwood: A mother's balanced diet
Your kids will inevitably take two bites of their food and then run off to the next activity of the day. So, being a mom comes with the role of somewhat being a human garbage disposal—and Carrie Underwood knows the experience all too well. When she's not dining at a Michelin star restaurant, PB&J crusts and half-eaten apples are probably getting the job done.
It just occurred to me that the majority of my diet is made up of the foods that my kid didn't finish…

— Carrie Underwood (@carrieunderwood) April 30, 2016
3. Gabrielle Union: When all you wanna do is relax but …
Relaxation and Sundays usually go hand in hand, but when kids enter the picture, it's a whole different story. Gabrielle Union attempted to kick back and rest up with her daughter Kaavia to close out the week, but she had a different agenda in mind.
4. Jessica Simpson: The swollen foot and cry for help
The swollen feet and ankles that come with pregnancy are definitely no joke—and there's no shame in it at all! Take it from Jessica Simpson, who turned to her millions of Instagram followers in hopes of a remedy. Desperate times call for desperate measures, girl.
5. Kristen Bell: Breakfast with a kick
There's nothing as sweet and pure as your kids going out of their way to do something thoughtful for you, even if the "something" misses the mark. Kristen Bell shared this video of the cinnamon sugar toast her two children made her for breakfast. But it looks like they got their spices that start with c's a little mixed up. Well, it's the thought that counts, right?
6. Serena Williams: Quarantine concert
During the COVID-19 pandemic, it was up to moms to keep their kids entertained in any way possible, with no school or play dates to lean on. So getting creative was mandatory. Tennis legend Serena Williams took to Instagram to share her and her daughter doing an impromptu, adorable performance to a classic Disney soundtrack to show how they passed the time.
7. Hilary Duff: Breastfeeding as a superpower
Breastfeeding can be an awesome experience, but sometimes, it's not the easiest process and can definitely take its toll. Hilary Duff gave us this lengthy Instagram caption talking about her honest experience with it all—from how much pumping sucks to deciding when to just be done—accompanied with a photo of her feeding her 6-month-old, Banks.
8. Pink: Your kids are your biggest fans
Even on your hardest days, your kids are there to remind you that they're your number one supporters. When Pink didn't win at the 2019 Grammy Awards, her daughter made a DIY trophy to make up for it. While we're not all famous recording artists, sweet gestures from your kids can always get you through your tough losses.
9. Kylie Jenner: You give your kid your phone …
When you finally give in and give your little one your phone to keep them momentarily entertained, it feels like they start doing anything other than stick to the game they said they wanted to play. Kylie Jenner's daughter, Stormi, pulled the classic move of filling her mom's camera roll with countless random pics for her to be greeted with later.
10. Kate Hudson: It's your duty to embarrass your kids
One of the best parts of motherhood is getting to embarrass your kids (out of love, of course). Kate Hudson took her son's guitar as he begged her to stop, but nonetheless, she put on the performance of a lifetime for all of her Instagram followers while he sat and looked flushed. Everyone's gotta keep their kids humble, you know? Also, note the casual cameo from her fellow celebrity mom friend, Liv Tyler.