As a home decor enthusiast, I try to stay on top of the season's newest trends. I'm always looking for ways to create versions of them myself without spending lots of money. As far as my hobbies go, this is by far one of the most affordable and productive ones.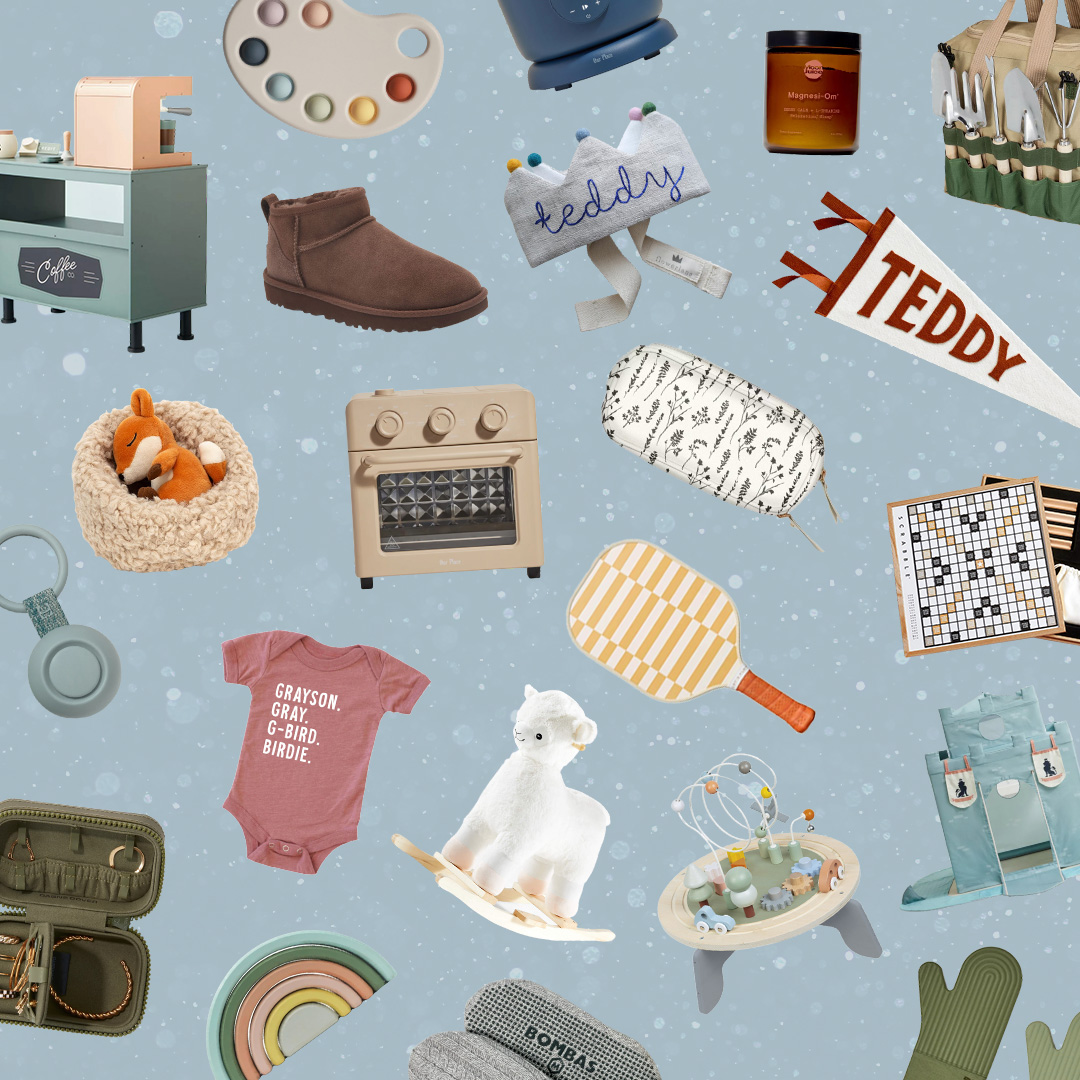 everything you need to ace holiday gifting this year 🎁
As the weather gets warmer and the days get longer, I find myself doing the majority of my DIY projects in the summer. If you're a mom like me, sometimes it's a good way to get your kids involved in a little craft (depending on the skill level of the project) for some quality time together.
There are so many places to draw ideas from for projects. If you're not into perusing furniture stores online like I am, Instagram and TikTok are endless sources of inspiration. I also reached out to Jessie Tate, an interior decor professional and the owner of Cien Interiors, who always has her finger on the pulse of what's cool for every season. She gave me some great DIY home decor tips, and I'm happy to be sharing them with you.
Whatever your reason is for taking on a summer DIY project, whether it's to save a buck or to have some fun, here are five of my current favorites plus one I tackled in my own backyard.
1. Bring more green into your home by forging twiggy and leafy greens
Who doesn't love fresh greenery? A big summer trend is moving less toward florals and more for greens, which can be super expensive at your local florist. Take some time to find some in your own backyard—you'll be surprised at what you can put together!
Step 1: Source a hefty pair of garden shears or clippers.
Step 2: Go out into your own backyard.
Step 3: Find a branch with lovely movement.
Step 4: Grab a stool or a sturdy chair and make your snip. Anything over a 3-foot stretch in length is ideal. If you can't find any in your own space, ask a lovely neighbor or even ask a gardener who's in mid-trim if you can take a cutting home with you.
2. DIY your own wallpaper
When it comes to wallpaper, it can be very hard to find a design that you absolutely love (although wallpaper is back, so the options keep getting better). But I'm more likely to resonate with a fabric, so when I learned that I could use fabric on the walls, it was a game changer. It's way less permanent and very easy to remove and replace.
Step 1: Find a cute piece of fabric you want to use as wallpaper.
Step 2: Bring about four cups of water to a boil.
Step 3: Mix 1/2 cup of corn starch in a bowl with a small amount of water.
Step 4: Take the boiling water off of the heat and add corn starch mixture slowly, stirring the entire time.
Step 5: Attach the fabric to the wall while the mixture is cooling.
Step 6: When the mixture has cooled, paint over the fabric.
3. Create a fabric lampshade
This is one of my favorite DIY activities, and I love switching up the lampshades for summer to add that extra pop of brightness over the moody, cozy aesthetic for fall/winter.
Step 1: Cut the fabric.
Step 2: Place the fabric around the lampshade.
Step 3: Glue the fabric to the shade.
Step 4: Wrap the fabric around the shade.
Step 5: Mark the fold line.
Step 6: Cut excess fabric.
Step 7: Tuck the fabric edges.
Step 8: Glue the edges.
Step 9: Finish the shade bottom.
Step 10: Create a finished side seam.
4. Create a plaster wall with lime wash
One of this season's biggest trends is a plaster wall, which can be very expensive when it comes to materials and labor. Luckily, there's a DIY hack! Using a lime wash from Portola paints is a much more affordable option that's super easy to use and achieves essentially the same result. I've found that this video is the most comprehensive and straightforward when it comes to tips on surface priming and application.
5. Upholster your headboard with a drop cloth
We all know headboards can be really expensive, but they don't have to be! Here's how to create your very own while saving money and having full control over the style to match your bedroom.
Step 1: Cut a wooden board to fit your bed.
Step 2: Wrap foam or batting around the edges of the wood for a comfier look.
Step 3: Pull the drop cloth fabric as tightly as possible around the base.
Step 4: Staple away.
Extra step: Add a trim.
6. Customize a play set for the kids
Earlier this year, I made a DIY upgrade to our outdoor play set for my kids because I wanted the set to better match our house, and I'm so happy with how it turned out. Overall, the upgrades took about 4-6 hours, which isn't too bad for such a dramatic upgrade. Here are my simple steps for upgrading a KidKraft Swing Set.
Step 1: If the swing set comes in multiple colors, order the white version if you plan on painting it.
Step 2: Paint it the color of your choice (I went with Benjamin Moore Swiss Coffee to match my house).
Step 3: Customize the tarp. I used Covers & All. There are tons of sizes and colors to choose from. 
Step 4: Replace the back wall. I wanted something sturdier, so I got a piece of wood cut and painted it with black chalk paint. For the slide, ladder grips, and metal corners, I used matte black spray paint and sealed it with a clear sealer.
Step 5: Upgrade the swings. For a good baby-appropriate option, I found these classic full and half-bucket swings.
Step 6: For the finishing touches, I added a little planter with succulents and grabbed a basket from my house to put the toys in after the kids are done playing. 
---
Trends come and go, so a DIY project is hands down the best way to keep up without breaking the bank on something that might not be "cool" in a few month's time. If you don't consider yourself a crafty person, I encourage you to try it anyway! You'll be surprised at what you're able to accomplish, and even if it doesn't turn out exactly like your reference, that's what makes it special.