When love languages were a trend that people were talking about on social media, I didn't give them a second thought. At the time, my husband and I were madly in love, so I dismissed the idea of taking a silly quiz. Well, it turns out that after 10 years together and two children, things in a relationship can get pretty routine. As many couples learn, the spark that once fueled the relationship tends to ebb and flow. And when kids happen to a marriage, there's often a big ebb.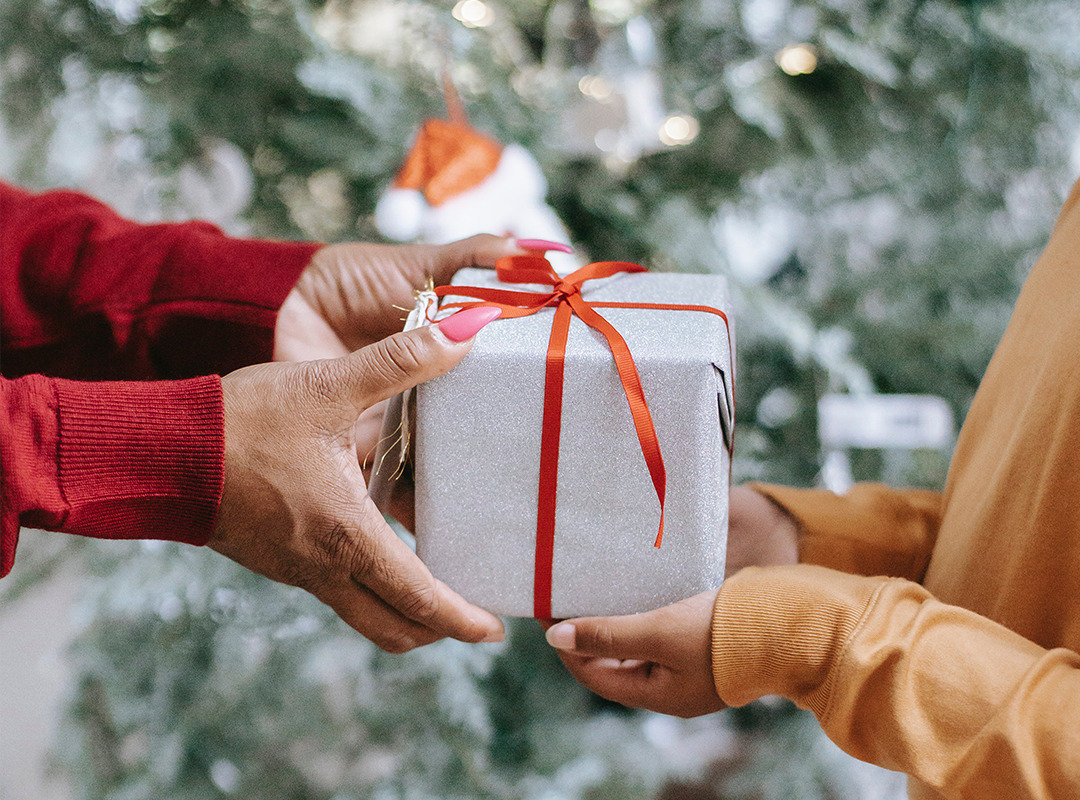 this makes gift buying so easy—trust us! 🎁
As many in long-term monogamous relationships have found, we learned how important it was to find ways to connect emotionally and physically. We attend couples therapy, so when our therapist recommended learning our love languages, we figured it was worth a shot. Here's what we learned. 
Gary Chapman
Want to dig deeper into each other's love languages? Grab a copy of Dr. Chapman's bestselling book.
What are the five love languages?

If you're unfamiliar, the theory comes from Dr. Gary Chapman, who states that there are five unique ways that people show and feel love. They include quality time, physical touch, acts of service, words of affirmation, and receiving gifts. Here's a brief breakdown of each one:
Quality Time
I wasn't surprised when my quiz results showed that quality time was my primary love language because I crave my partner's undivided attention. When we are enjoying a movie night or on a walk with each other, it is very important that he does not take out his phone or talk about work the whole time. For me, one of my favorite ways to connect is to cut off the rest of the world and just enjoy each other's company. This can be anything from doing a puzzle together to going to the movies to attempting a home renovation project together.
Physical Touch
This one is pretty self-explanatory, but I was surprised that the quiz I took on The 5 Love Languages focused on not just romantic intimacy but also more subtle yet important touches, like back rubs, holding hands like teenagers, and cheek and head kisses. Physical touch is so important in many relationships, and if you have kids, you may find yourself scheduling in time for sex and intimacy while forgetting how essential small little touches and kisses can be to making your partner feel that connection.
Acts of Service
To put it simply, acts of service in a romantic relationship is when your partner goes out of their way to do something considerate that shows that you are a priority in their life. It can be little things like prepping your coffee in the morning or putting all the clothes away, or it can be something big like installing a bookshelf you ordered. As parents, you may enjoy your partner prioritizing child care—without you asking—so you can get a break. 
Words of Affirmation
If your partner's primary love language is words of affirmation, sharing emotions, appreciation, and compliments is essential to making sure they feel the love. As an author, I know the importance of words, but when it comes to romance, I find that I forget how important they are. Since my partner's love language is words of affirmation, I've had to remind myself to verbally share how I feel because showing him with acts of service (one of my love languages) will not have the same impact.
Receiving Gifts
I feel like receiving gifts is a love language that can get a bad rap since it seems materialistic, but it is just as valid as the others. Sometimes, having a loved one remember something you wanted and buying it for you not only shows they cared enough to do something nice but also that they pay attention and know what you like. 
Don't know your love language?
You may find you align with more than one. You can take a free quiz at Dr. Chapman's website to find out your love language.
So does knowing each other's love language help strengthen relationships?
Like most things when it comes to relationships, it depends on how much thought and effort you put toward your partner. Simply taking a quiz, buying some gifts, or remembering to hold hands more often is not going to magically fix a relationship. But putting heartfelt effort into making your partner feel loved, appreciated, and romanced can do wonders for every relationship whether you are just newlyweds or couples deep in the trenches.
Like most things when it comes to relationships, it depends on how much thought and effort you put toward your partner.
It's been a few months since my husband and I learned about love languages and I can definitely see a difference in how we interact with each other. There is more intentionality instead of going through the motions and just making it through to the next day, and we both really appreciate the effort. I find myself less stressed about making time for us because every day is another opportunity to use these new skills in sweet little ways that make our relationship flourish.