When my husband and I first decided we were ready to add a baby to our family, I quickly realized that I knew basically nothing about how to approach nutrition and wellness when trying for or being pregnant with a baby. With all of the educational emphasis on avoiding pregnancy for most of our adult lives, it seems as though much of the support drops off when you decide to try for a baby. And after you actually have a baby, it's the same thing. Information to support both mother and baby's nutrition during breastfeeding and baby's infancy is either lacking, sparse, or completely contradictory.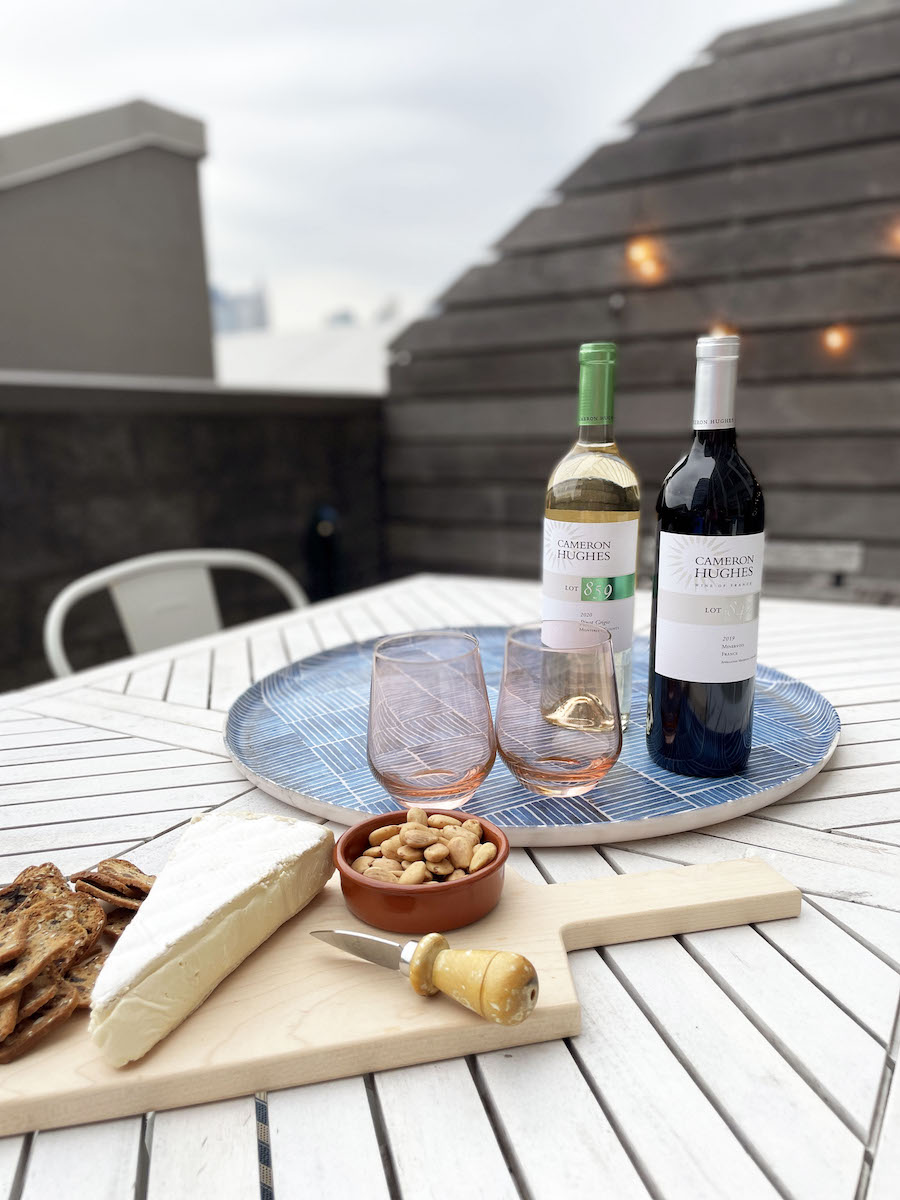 plus, the wines to go with them! 🍷
Like me, many moms spend so much time piecing together bits of information from various sources while still unsure if what they're doing is the best way. The first 1,000 days of your baby's life can often leave you feeling entirely overwhelmed when it comes to how exactly to provide the best nutrition for your whole family.
Well, it doesn't have to be like that. Swisse Wellness is hoping to change this scattered approach to nutrition during pre-conception, pregnancy, and infancy. Swisse is on a quest to inspire health and happiness for millions globally, including babies, mothers, and both male and female partners during the pre-conception stage (yes, even dads can prime their bodies to try for a baby!). They have a 50-year heritage of sourcing the world's finest ingredients, along with using scientific and traditional evidence to back their formulas. So, you know your whole family is being well supported, giving you much-needed peace of mind and mental energy to focus on everything else that comes with trying for, growing, and caring for a baby.
Swisse's Ultinatal Range (for life's greatest journey, as they say – and we have to agree) offers a range of premium quality formulas specifically tailored to provide nutritional support during pre-conception, pregnancy, breastfeeding, and infancy for mom, dad, and baby – or the first 1000 days of baby's life.
We spoke with Swisse to get the details on a few aspects of nutritional support during these important stages, and it was really eye-opening. Even as a mom of two kids well beyond their infancy, I still didn't know half of these nutritional facts. But I know now that if we decide to ever add another baby to the family, I'll be turning to Swisse for nutritional support.
During the Pre-Conception Stage
For Men: CoQ10, lycopene, and other key antioxidants and nutrients help promote healthy fertility in men, which is beneficial for couples planning to conceive. Swisse includes all of these antioxidants and nutrients in their Ultinatal Men's Pre-Conception Support Supplement. Here's why:
Zinc contributes to a healthy reproductive system and supports testosterone levels in the blood.
Selenium and zinc are important for reproductive health and support healthy sperm production.
Coenzyme Q10 supports cellular energy production, which can influence sperm motility and spermatogenesis.
Sperm may be impacted by oxidative stress, which can influence the quality and integrity of sperm cells. Coenzyme Q10 acts as an antioxidant to protect cells, including sperm and DNA.
For Women: Choline, folic acid, DHA, vitamin D, iodine and other key vitamins, minerals and antioxidants to help support the health of mother and baby's growth and development during pre-conception, pregnancy, and breastfeeding. Swisse includes all of these vitamins, minerals, and antioxidants in their Ultinatal Pre-Conception and Pregnancy Multivitamin for women. Here's why:
Folic acid plays a key role in healthy cell division and development.
Folic acid and zinc play a functional role in healthy cell division – a process for tissue growth and development.
 During Pregnancy
Since many of the same vitamins, minerals, and antioxidants are vital to support a pregnant mother as are important to support a woman who is trying to conceive, it's recommended that you continue your prenatal vitamin throughout your pregnancy. A good prenatal supplement will include:
A rich source of omega-3 DHA and iodine, which promote brain, eyes, and nervous system development
Vitamin D, which plays a key role to help healthy bone and teeth growth development
Folic acid, which supports healthy placenta growth and development of the fetus
B-group vitamins to help maintain energy levels
During Breastfeeding
Continuing a prenatal vitamin throughout breastfeeding can promote your body's health and wellness as a nursing mother – Vitamin C & D helps support immune health in both mother and baby during this time. An additional supplement containing fenugreek and the B-group of vitamins, like Swisse's Ultinatal Breastfeeding Support supplement can promote healthy milk development and energy production during breastfeeding. Here's why:
Fenugreek, an herbal extract, is used in traditional Eastern herbal medicine as a galactagogue to support the production of breastmilk.
The B-group vitamins, including activated B12, help support energy levels
Vitamins B3, B5, B6, and B12 can help support increased dietary nutritional needs during breastfeeding.
During Infancy
Many babies can benefit from supplements to help support the growth and development of their bodies and brains. The most common infant supplements are Calcium liquids and DHA-EPA liquids. Here's why:
Calcium liquids:
Calcium and Vitamin D supports the growth and development of healthy bones and teeth in infants.
Vitamin D assists in creating a foundation for lifelong skeletal health.
DHA-EPA liquids:
Omega-3 fatty acids support brain and cognitive function.
High concentrations of DHA are found in the retina of the eye. DHA plays a structural and functional role in the retina to maintain vision and eye health.
Disclaimer: The information contained in this article is not intended nor implied to be a substitute for professional medical advice, it is provided for educational purposes only. Always seek the advice of your physician or another qualified healthcare provider before starting any new treatment or discontinuing an existing treatment. Talk with your healthcare provider about any questions you may have regarding your own health and wellness. The statements included in this article have not been evaluated by the Food and Drug Administration. This products are not intended to diagnose, treat, cure or prevent any disease.
This post was in partnership with Swisse Wellness, but all of the opinions within are those of The Everymom editorial board.