I was a brilliant parent today. I soothed tantrums, deftly diverted boredom, and–when facing down a near-empty refrigerator—served up winning lunchtime charcuterie plates. Like I said, I was pure brilliance… until I wasn't.
Hours after my girls praised me for what they deemed the fanciest meal of their lives, my parenting took a sharp turn. The little one, just 2-years-old, flailed in my lap and slammed her head into the base of my chin—the culmination of an angsty power struggle/sob-fest that seemed to have dragged on for eternity. Bruised in more ways than one, I put her in her crib, dropped her stuffed rabbit at her side, and left, closing the door behind me.
I am not a religious person. So when I find myself reflexively praying for divine intervention while battling my toddler's steely will, I know it's time to put her in a safe place and step away. But it still makes me feel like the worst of the worst when I am taking deep breaths alone while my toddler screams, "Mama, come back!" so many times the words all melt into one.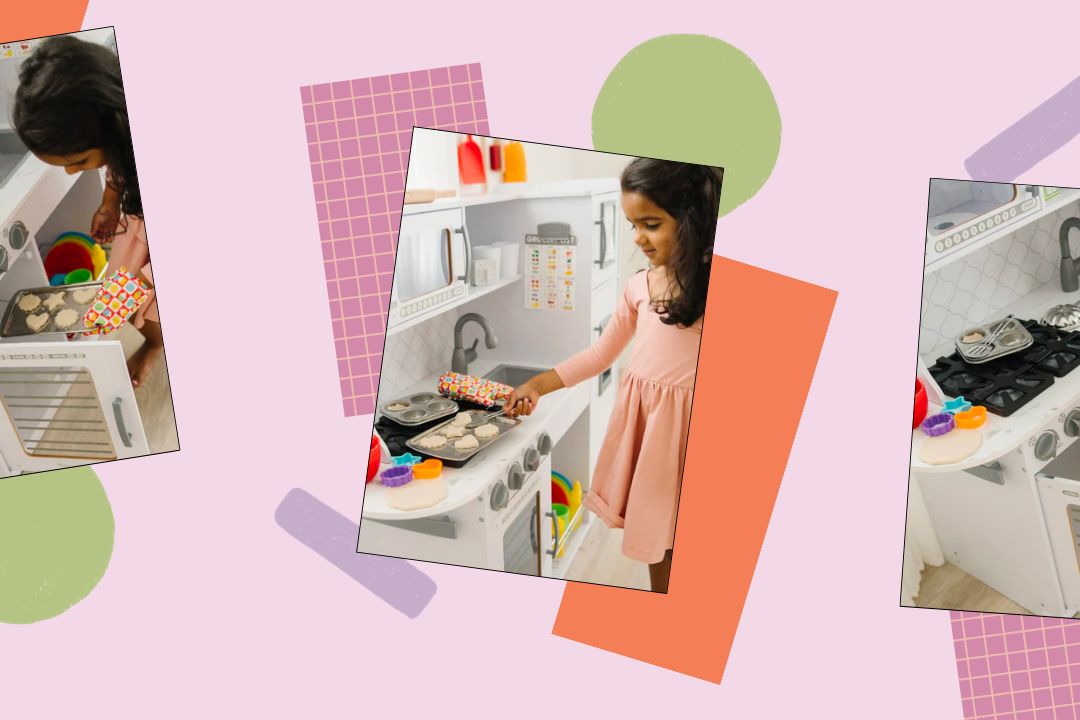 In a minute or two, I was back at her side, calmer and ready to problem-solve. And while we then corrected course easily and had plenty of reassuring snuggles, I know I'll still carry this moment with me for a long time—even though experts like Linda Horowitz, a mental health specialist with Erikson Institute's Fussy Baby Network, assured me parenting perfection is simply not a thing.
…even being the 'good enough' parent and getting it right some of the time is really, really wonderful.
"It's always so shocking to families when they're trying to attune to and be there for their children, that even being the 'good enough' parent and getting it right some of the time is really, really wonderful," she said. She reminded me that the goal of parenthood isn't absolute perfection, but instead a strong, healthy foundation for our little ones to grow from.
The Silver Lining of Screwing Up
I'd like to think that there are plenty of lessons to be learned from watching someone benignly botch parenthood. In my most frustrated, overwhelmed, and harried moments, here's what I'm hoping my children can learn by my example:
Self-forgiveness
We are not perfect people. We mess up; that's in our very nature. But how we recover is how we learn and grow. I'm actively working on granting myself grace after I misstep with my kids. I can only hope that my example paves the way for them to ditch the idea of perfection throughout the years.
Humility
I never want to be the parent who is too much of a grown-up to apologize to her kids. I believe that our little ones need to see us owning our mistakes and doing the necessary repair work afterward.
Validation
When I was little, I was constantly coached to tamp down my emotions, a memory that still leaves me feeling frustrated and bitter. I hope my daughters will grow up understanding that they have the ability to experience a wide range of emotions—and that each one is OK and valid.
Self-care
My biggest takeaway from my relatively short stint at this motherhood game is that we need to tend to ourselves as much as our kids. When I force myself to step away for a few deep breaths, I hope my girls eventually see it as me turning inward for some much-needed care.
Self-soothing
We talk so much about encouraging babies and toddlers to soothe themselves. But what could be more meaningful to our little ones than modeling what it means to relax your mind and body when you need it most?
Moving on
I am a huge proponent of resetting the mood throughout the day. When my house is filled with sibling shouts and sobbing, sometimes all everyone needs is a hug and the permission to let go and move on. I love the idea of showing my kids the way by owning my mistake, apologizing, and asking them if we can try again.