Life as a parent is a wild ride — even more so if you're an entrepreneur. You make your own rules, your own schedule, and your own goals, but that also means you're in charge every step of the way. You're doing what you love in a way that can support both your personal pursuits and your family, but you're working harder than you ever have in your life.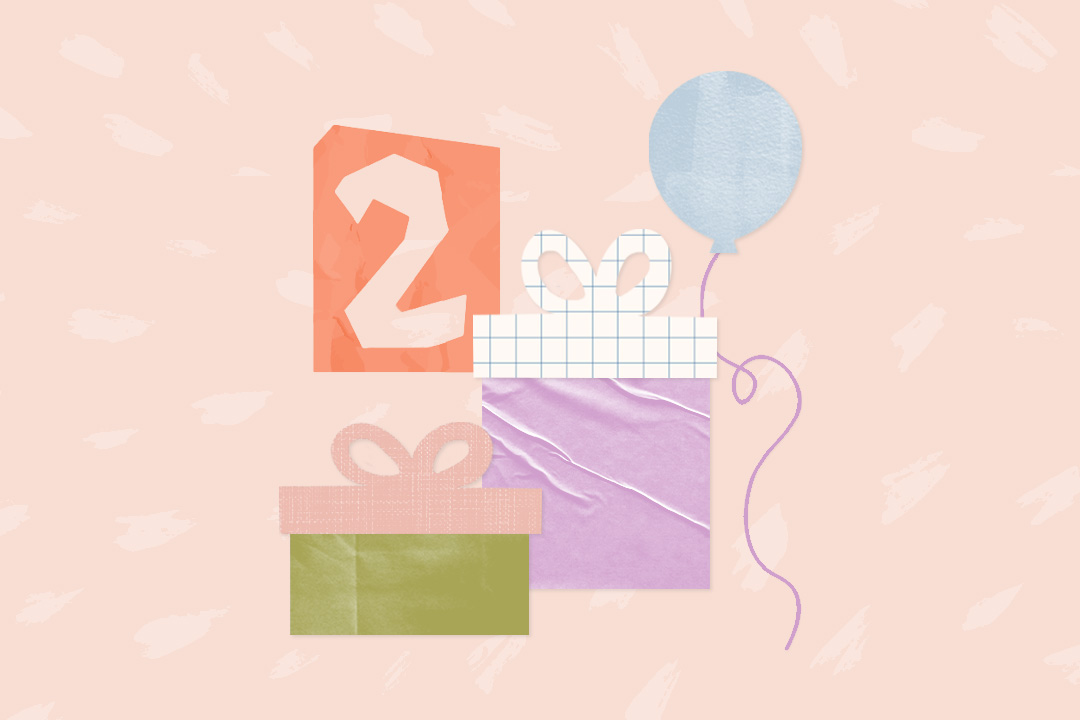 a LO in your life will love these! 🎁
Every tiny success feels massive and incredible and every setback feels personal and earth-shattering. You're out there doing the damn thing — wearing 85 hats and also attempting to, you know, be there for your kids and keep them fed and happy.
It's not easy.
We've been there and we want to ease a little of that stress, so we worked with The Bundle Co. to add our Landing Your Dream Job course to The Entrepreneurship Bundle, a pack of 31 (!!!) online courses from fellow female badasses (many mothers themselves) for under $100. That's a $5,000 value (seriously, $5,000!!) for less than $100 — with resources on everything from starting a podcast to creating an editorial calendar to mastering high-performing social channels like Pinterest and Instagram.
A quick look at a few of the courses included in the bundle:
Landing Your Dream Job Course from The Everygirl
We're so excited to offer our full 100-page PDF course — plus FIVE resume, cover letter, and email signature templates — as part of The Entrepreneurship Bundle. This course is perfect for anyone looking to find their passion, no matter where you're currently at in your career. If you've ever wondered how to cultivate the career of your dreams, this course is for you.
The Podcast Lab from Jenna Kutcher
We're huge Jenna Kutcher fans here at The Everygirl and we're SO excited about her new course on everything you need to know about podcasting, a huge platform that can take your business to the next level with minimal investment and maximum results. Sounds like a dream, right? Let Jenna, podcast expert and all-around badass, guide you through every step of the process and help you fully leverage the power of podcasting for your biz.
The Editorial Calendar to Launch Blueprint from Ashlyn Carter 
Our editorial calendar is a huge part of running The Everygirl and The Everymom — we schedule all of our articles in advance to create a dynamic and robust calendar for our readers. In this essential course, Ashlyn Carter (copywriter extraordinaire) gives you the full rundown on how to set up your own editorial calendar and best practices for a smooth launch and maintaining your schedule around your actual life.
Sales Pages That Convert Master Class from Megan Martin
Have an online store or looking to start a passive income channel? The first step is to take this comprehensive course from Megan Martin on how to convert your skills to sales and engage authentically with your audience. Passive income can be a huge booster for entrepreneurs — anything that helps you support your audience while you support yourself is a win in our books — but it can also become a pretty mystifying process. Let Megan take all the guesswork out of selling so you can focus on what you do best.
As mothers, we often put ourselves and our dreams on the backburner in order to support our families in the way that we want. It's not intentional, but it does often take a toll on our  souls. If you've been holding on to a dream thinking you don't have the time or know-how to make it work, we've been there. And now, we want to help you get there, too.
Get the full scoop on every course included here. Be sure to claim your bundle by June 11, because this amazing price is only on the table for eight days.
We can't wait to see what you create with these powerhouse resources! Follow us over @theeverygirlcourses on Instagram and share which course you're the most excited to start. Plus, more info on future course releases from The Everygirl — we've got tons of amazing content in the works for you.
Questions? Ask away in the comments below or shoot us a message at 

[email protected]

 and we'll be happy to help.