When I was growing up, my mom stayed home with me and my siblings. My summer days were usually very unstructured. An average July day in the '90s for 8-year-old me likely included a friend knocking on my door in the morning and hanging around outside with the other neighborhood kids for hours. At some point, we'd all be eating popsicles.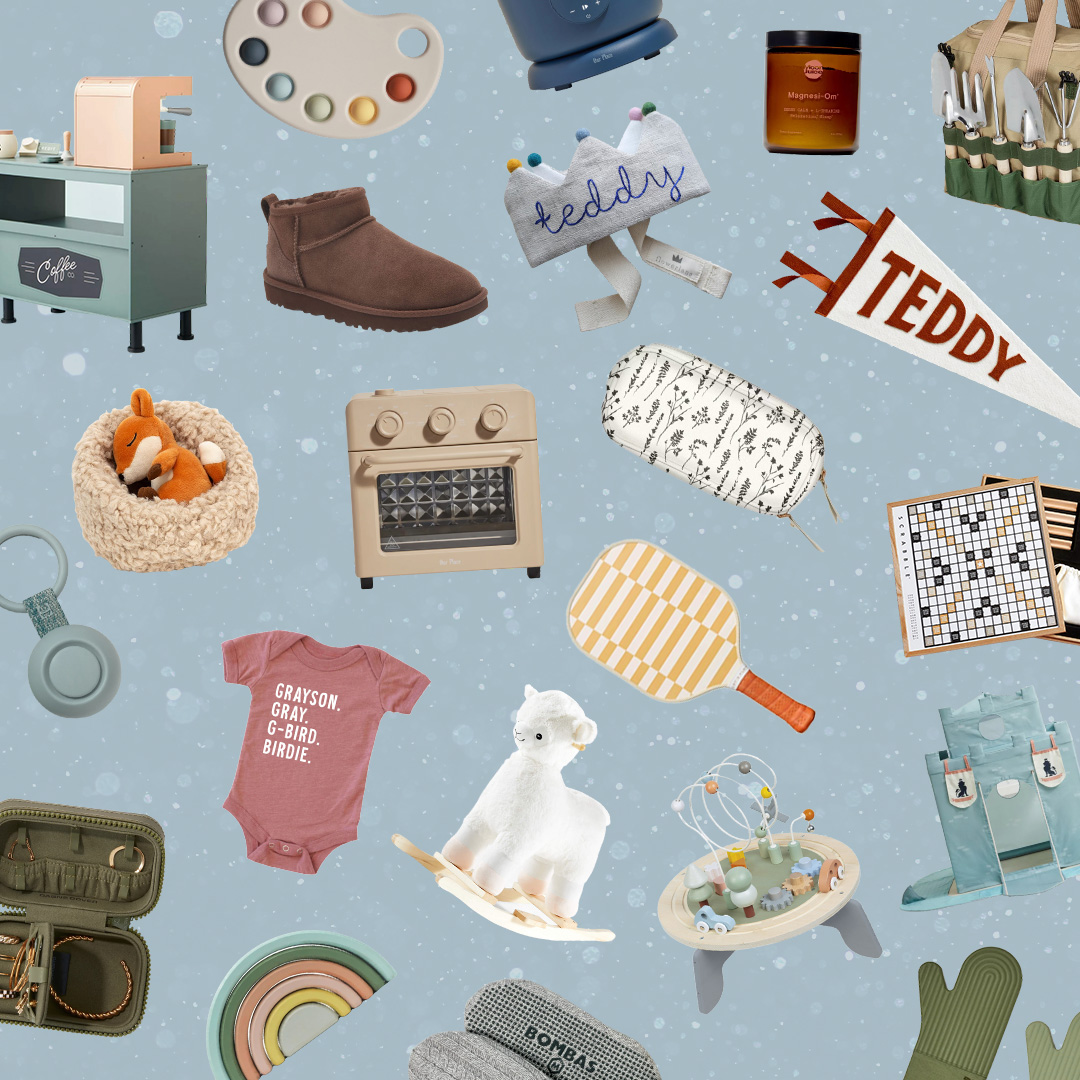 everything you need to ace holiday gifting this year 🎁
If we wanted to go back outside after dinner, the rule from all the parents on the street was to go back to your house when the streetlights turned on. At least once a week, someone's mom would take the group to the park district pool. The time between the end of school in June and the first day of class in August felt endless.
Fast-forward to 2023, and my 8-year-old daughter doesn't have the same types of summers. Her dad and I both work full-time, so she goes to a school-age summer camp at the childcare center my toddler attends. She's certainly not having a boring time while at camp. They go on a field trip almost every day, so she'll be spending her days at the zoo, bowling alley, roller rink, movie theater, trampoline park, pool, and more. She will have fun, but she won't have the same lazy, carefree, unstructured summers that I remember so fondly.
Even though summers will have to look a little different for my kids, I still want to do what I can to provide a special, magical season with some of the relaxed and mellow vibes from my childhood. Here are some ways to make summer special as a working parent:
Spend as Much Time Outside as Possible
Take every opportunity to do an activity outdoors. Bring your dinner to the patio, set your weekend lunch out on a picnic blanket, and hop on your bikes whenever there is a chance. Also, being outside provides more opportunities for organic neighborhood fun to happen with the other kids around, like playing in the backyard with water toys, coloring chalk murals, and catching fireflies. Giving your kids opportunities to explore and time to be spontaneous captures that summer magic.
Give Age-Appropriate Amounts of Freedom
Like my parents did when I was a kid, as my daughter gets older, I'm giving her more freedom to be on her own with friends with clear boundaries and rules about where she can be and when she needs to be home. We're taking the time to have discussions on summer safety hazards and communicate just how important these rules are to continue to have more responsibility. Personally, I'm OK with her going to friends' houses along the street and around the block, but I think we have several more years until I'd be comfortable with an unsupervised pool or beach activity—that requires many more conversations about water safety.
Relax Your Routine
Allow yourself to take a break from the usual busyness of evening sports and activities for a bit. This allows time for more of that organic neighborhood fun to happen and also leaves your nights open for fun summer activities like an outdoor concert, baseball game, farmer's market, or local fair.
Also, if your work schedule allows for some flexibility, take advantage. I work from home, and one of the reasons we usually get a start early in the morning is that the elementary school day starts before 8 a.m. But during the summer we can forget about those extra early mornings for a while. When my daughter is at day camp, she just needs to be there before the field trips start around 9:30 a.m. So, we take the opportunity during these months to stay up a little later and sleep in a little more.
Use PTO to Have an Unstructured Day
If you can swing it, take a day or two off work and keep your kids home from their summer care. Resist the urge to fill the whole day with plans ahead of time—instead, sleep in until everyone naturally wakes up and let the morning unfold. Have a long, slow, low-maintenance day. Maybe the ice cream truck comes by, maybe a neighborhood driveway party starts, or maybe everyone ends up at the park or splash pad. You can also take a spontaneous trip to the movie theater with a bucket of popcorn or spend a calm afternoon at the library with a stack of books.
These types of days won't happen all the time, but I still strive to make at least a little part of each day fun. Even 15 minutes of focused time on an activity in the evenings is enough to make summer memories.