September is nearly here, and while you might already be looking forward to PSLs and shopping for fall fashion staples, there's still plenty of summer left before the first day of autumn officially pops up on your family's calendar.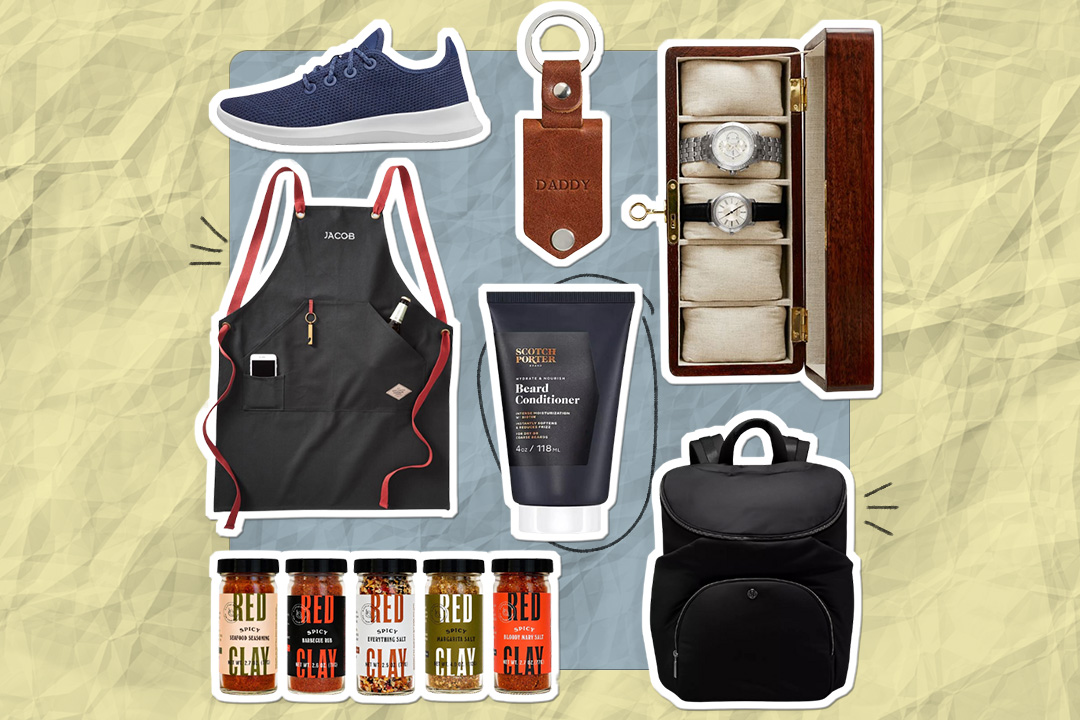 june 18 is coming up fast — have you started shopping yet? 😎
This time of year, you might be the mom who's thrilled her child is back to school—or you might be feeling like summer just began, wondering how it went by so fast.
Me? I'm in that last category. I feel not-at-all prepared to see less of my kids and have more to do on our daily schedule. I'm not quite ready to get back into the daily routine of lunch prep, school drop-off, and earlier bedtimes. I've enjoyed the looser summer vibe and to help keep it going just a little bit longer, I put together some easy-to-execute ideas to make the very end of summer seem extra special for the kids—and for me.
1. Have a "yes" day
Often as parents, we have to say "no" to set boundaries and to keep our children safe and healthy. But one day, see if you can say "yes" to your child's requests throughout the day (within reason). Set some realistic expectations (i.e. we can't fly to Disney World, but we could go to a nearby park/zoo/ice cream shop), and see where the day takes you.
Amy Krouse Rosenthal
Now a Netflix film featuring one of our favorite celeb moms, Jennifer Garner, and Édgar Ramírez, Yes Day will get your little ones imaginations going with ideas for their very own special "Yes Day"!
2. Paint everything (with water)
My grandma used to give us real paintbrushes and buckets of water. She'd then let us paint whatever we wanted outside. It didn't matter that it was water, not actual paint. We still had a blast using adult-size paintbrushes to "paint" the patio furniture, the driveway, her car—anything within reach.
Amazon
Grab a bucket of water and this budget-friendly multi-pack of paintbrushes for some outdoor artistic fun.
3. Have a movie night sleepover
This has been a favorite summer activity for my daughters. We set up a movie on a laptop in their bedroom, and they snuggle in one of their beds and watch a movie together before they fall asleep. You could plan this just as easily with sleeping bags on the floor of the living room with popcorn or other treats. If you have an outdoor space, have a movie night with an outdoor projector and stargazing.
4. Have a water fight in your clothes
Get the hose, sprinkler, or water blasters going spontaneously while the weather is still warm. Jump in with your kids and show them it's OK to get wet, even if they're in their clothes. Pro-tip: easily refill water squirters by having a bucket of water handy and showing your kids how to dip them in and fill them up.
Target
Whimsical and playful, this floral sprinkler gives off the perfect stream of water that's fun, yet gentle enough for little ones who may be apprehensive about jumping into the fun!
Amazon
Water balloon fights are fun, but then you have to pick up all the plastic. Choose reusable silicone water balloons instead for endless fun that's better for the environment.
Amazon
These playful water blasters are easy for little ones to fill-up and squirt.
5. Plan one-on-one "dates" with each child
This could be watching their favorite TV show together or eating ice cream just up the block. Talk about your favorite summer memories. Ask them what they are they most looking forward to now that fall is coming. Are they nervous about the upcoming school year? What do they hope to learn or do? Write their answers down so you can talk about it again at the end of the year.
6. Share a picnic meal outside
Whether you are in your backyard or at a local park, eating outside together on a blanket has a special summertime appeal.
Amazon
Fully insulated to keep food warm or cool, this handy market bag is perfect for picnics, the farmer's market, and more.
also available in navy blue stripe and black
Amazon
This large picnic blanket also includes PEVA waterproof backing to keep you dry on damp ground, perfect for picnics, park visits, and watching outdoor sports and activities.
7. Stay up late to catch fireflies
Fireflies make summer nights seem so magical, so one night, let your kids stay up late and gently catch a few to make a firefly lantern. According to Firefly.org (yes, it's a real website), fireflies can live in a jar, but they need damp air to survive. Put a few slices of apple in a jar, and if you have a spray bottle, mist some water on the inside. Only keep the fireflies overnight and release them the next evening because that's when they're most active and able to avoid predators. Plus, the release can be another special experience to share.
8. Do nothing—literally.
Before schedules and new routines take over, let them get bored and unleash their creativity. Sometimes, that's when the real magic happens.
This article was originally published in 2019 and has been updated for timeliness.