We've all been there—saying "no," or "not today," to our kids for the hundredth time. After the 99th 'no,' it's hard to not feel a pang of guilt. As parents, we face complex challenges daily. We want to give our kids the world, quite literally. But we also want to raise them to be grateful and not spoiled. Not to mention, there are simply not enough hours in the day/week/year to do everything we want to do with them or to give them everything we want.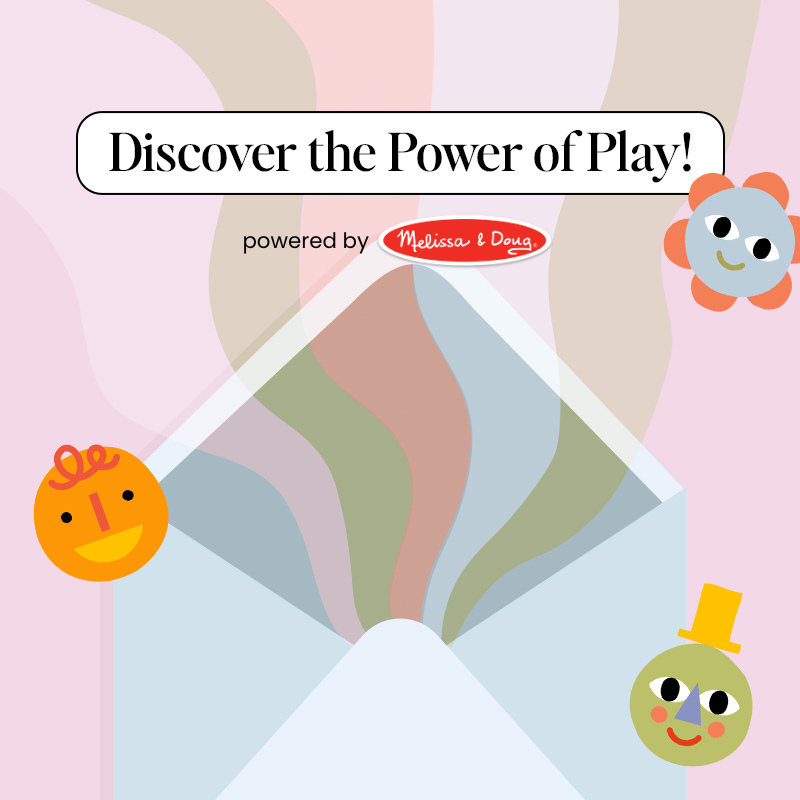 make the most out of every moment with your little one
Planning a 'yes day' can be a fun way to lift that parent guilt—and hopefully put extra big smiles on your little one's face! If you decide to try a yes day sometime this summer, be prepared for levels of excitement you maybe haven't seen in awhile, memories that will last a lifetime, and plenty of 'this is so cool's!' But exactly what is a 'yes' day and how do you plan one? What are the rules (because all good things have some limitations)? And, where do you even begin crafting the perfect yes day? We're answering all of these questions here so you and your little ones can have a yes day to remember.
What Is a Yes Day?
To put it simply, a yes day is when you agree to to do whatever your kiddos want for a day (within reason, of course). Based on the book Yes Day by Amy Krouse Rosenthal and Tom Lichtenheld—which later inspired the Netflix movie starring Jennifer Garner—this is an opportunity for kids to make the rules for 24 hours. Garner has talked about how she has real-life yes days with her own kids and how rewarding the family tradition has become. The kids will be in charge of choosing meals, activities, outfits, and all. If they want pizza for breakfast, the answer is yes! A trip to the zoo? You bet! Stay in pajamas all day? You got it!
We love the idea of yes days because they offer the most unique of bonding experiences. When kids gets to choose what they do all day with few limitations, excitement ensues. Yes days lead to a lot of 'remember when's,' decreased screen time, and plenty of laughs. With the proper ground rules, yes days are sure to create memories that kids will talk about again and again.
Rules for a Yes Day
While the purpose of a yes day is to not say 'no' to our kids requests, there of course must be some ground rules. It's best to go over these before the day of, thus limiting the need to disagree on something on the actual day. We can follow these rules to set our yes days up for success.
1. Set a Budget
So both parents and kiddos know and understand the limits of the day, it's best to have a budget set. A yes day doesn't have to be extravagant. In fact, when well thought out, they can be very budget-friendly. Coming up with a budget before even offering the day to the kids and discussing options is a great starting point.
2. Discuss Options Beforehand
A yes day will be successful when we discuss the options with our kids. Run through a list of ideas and open the floor up for their thoughts and what excites them.
3. Explain What is Off-Limits
The idea of a yes day can cause so much excitement that some kids may try to go overboard. Especially for the kiddos who like to push boundaries, it doesn't hurt to clearly point out that you won't be entertaining any ideas that are dangerous or illegal. Let them know that if they don't want to hear the word 'no' at all on their yes day, you won't be pulling a Grand Theft Auto stunt with them.
4. Optional: Plan the Day in Advance
Going into the day with a plan can be beneficial all around. It will allow the kids to be excited about the day as they'll be looking forward to all they get to do. Plus, there will be no time wasted coming up with ideas and answering, 'I don't know, what do you want to do today?' This will allow for more time spent on having fun. In addition, if they decide they want to do something that requires tickets, like going to a theme park, you have time to buy them in advance.
On the other hand, you may choose to forgo plans altogether and see what the kids come up with on the day of. By discussing the options and rules in the days before, they have the opportunity to think about what they want to do, and it can be fun for us to be surprised by what they come up with. The limitation to going this route is ticket availability may vary depending on the activities they choose.
When having the discussion about a yes day, we can get a sense of the things they'd be excited about doing. From there, we can use our best judgement to decide if planning in advance makes sense or not.
Yes Day Ideas
Scavenger Hunt at a Local Park
For an ultra-budget friendly option, consider going to your local park. Preparing a scavenger hunt could be a fun surprise to include for the kiddos. Have them find things like a four leaf clover, a dandelion, and more. Get creative with the list and then spend the rest of the day searching and playing together. This is also a great place to have a picnic with any treats their hearts desire.
Theme Park
We know there's a few of us who have been putting off the theme park trip for far too long at this point. Instead of saying 'we'll go soon' again, say yes to a day full of fried food, rides, and games.
Double Feature Movie Night
Let the kids pick out the movies, dinner, and treats they want for a fun night in. Make it a double feature by picking a movie with a sequel or two. Or, if the budget permits, spend the whole day seeing multiple movies in theaters. Many theaters have ultra-comfortable seats and even dining options these days, so you'd never have to leave the theater for meals.
Water Fight
One thing about yes days is that they can get messy, but it's all part of the magic. Pick a nice day to get outside and have a water balloon fight. Sure the house may end up a little muddy, but the memories are worth it.
Road Trip
A unique way to spend a yes day is heading out on the road. Give the kiddos all the power here by having them tell you left, right, or straight at each intersection and see where the road takes you! Or, let them pick a spot on the map within a few hours and hit the road. You may even find some roadside attractions to stop at on the way.
Ice Cream Taste Testing
Make a simple ice cream run extra special by stopping at multiple locations. Skip dinner and let the kiddos pick out their favorite treat from multiple ice cream shops in your area.
Beach Day
If there's an ocean or a lake in your area, pack up the car and head to the water for a day. Pack their snacks of choice, all the beach toys, and of course, the sunscreen, for some fun in the sun.
Board Game Challenge
Put all of the board games that are collecting dust to good use by letting the kids pick which ones to play. Make it a little family competition by mapping all the games to play and keeping track of the winners. Or forget keeping score by just having a good old-fashioned family game night.
Animal Encounter
Any kiddo who loves animals will have so much fun spending a day around them. If there is a zoo, petting zoo, or family friendly animal sanctuary in your area, consider visiting it during the yes day. Or, if somewhere in your area offers horseback riding trail rides, consider doing this unique activity together as a family.
Shopping
For those of us who have little fashionistas in our lives, nothing will make them happier than a shopping spree. This is a great example of when having a budget will absolutely come in handy.
Kids Dress Parents for the Day
Speaking of fashion, let your kids choose your outfit or do your hairstyle for the day. Or—alternatively—let them choose to wear whatever they want. Pajamas all day—sure, be comfy! Last year's Halloween costume—go for it! Winter boots in summer—who cares about hot feet?
Backyard Camping
Spend the night out under the stars during your yes day. Set up a campsite in your backyard with a tent and sleeping bags. If possible, start a bonfire and celebrate the day with hot dogs and s'mores over the fire. Finish the night in true camping fashion by telling some kid-friendly ghost stories and searching for constellations as they stay up past their bedtime. Bonus: you might even get the chance to see and catch some fireflies!
Baking Competition
Start the day with a trip to the grocery store and let the kiddos choose any treats they want to bake. Let them get creative with their treat, including using fun ingredients and food coloring. Pick a judge, maybe one parent or a neighbor, and have them sample each family member's creation and score them based on things like taste and presentation.