If there's one thing that puts a speed bump in my morning routine, it's making lunch for my kids. Every Sunday, I grocery shop channeling the Barefoot Contessa, eager to prepare healthy and creative lunches.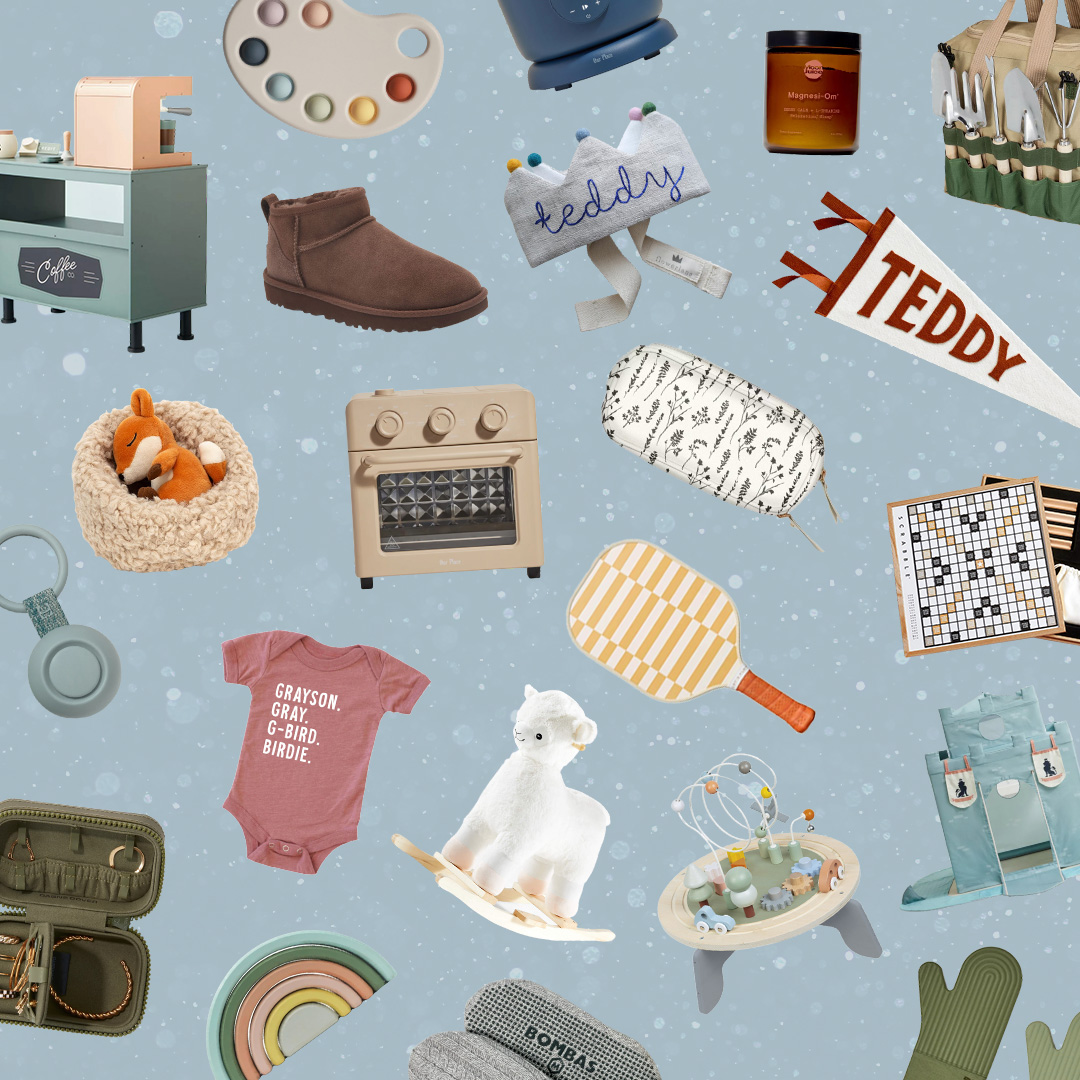 everything you need to ace holiday gifting this year 🎁
But, by the time Friday morning rolls around, the kitchen pantry is near empty and it's another PB&J with a bag of chips haphazardly thrown into their lunch boxes. Should I be surprised when they come home in bad moods? Absolutely not. When I'm feeding my children healthy meals, they are happier and enthusiastically follow my instructions. When I'm feeding my children meals that can be found in the aisles at the nearest convenience store, it's like a bomb of emotions has exploded in our home.
The elementary school that my children attend doesn't provide a lunch program, so it's up to me to make sure that I send them off for the day with a healthy lunch. In our school district, there are 185 days of school. With two children, this means that I have to make 370 lunches during the school year. So it's no wonder that I easily fall into a rut sometimes. I've put together some of my best practices and took a deep dive into some amazing and healthy kid lunch ideas that will lead to a healthier and happier day.
The Weekly Prep
Preparing and packing daily lunches can be time-consuming. I've found that prepping on Sunday afternoons works best for me. After our family's weekly grocery run, I wash all fruits and veggies, cook some chicken breasts and other proteins that I will use for the week, and make sure all the lunch boxes are clean. I write down what I will pack for lunches each day. I try to incorporate leftovers from our weekly dinners as much as I can because it's both budget-friendly and saves me time. I love the simplicity and organization of bento boxes. They are leak-proof, keep food separated, and help me visually organize.
Amazon | Bentgo
An editor favorite for preschoolers and early elementary kids, the Bentgo lunch box features five compartments that are perfectly designed for kids. Plus, it's also leak-proof so your little ones don't have to worry about spilling while carrying it around.
multiple colors and patterns available
Amazon | EasyLunchboxes
Dishwasher and microwave safe, this four-pack of bento lunch boxes comes in two color sets.
Target | Lunchbots
This food container may look small, but it can still hold all your kid's goodies in its three compartments. The stainless steel design is dishwasher safe and easy to clean.
3 colors and various sizes available
Creative Lunch Box Meal Ideas
Have some leftover tortillas from taco night? Perfect! Transform them into these easy and delicious pizzas that are all-around better than the coveted Lunchables.
Meal-prep friendly options are always my go-to when it comes to making kids lunches. I love these meatballs that I can throw together on Sunday and keep in the fridge until they're ready to be eaten.
Whether I accomplish my goal of meal prepping on Sunday, or inevitably find myself throwing something for the kids lunch boxes together Thursday morning, quesadillas are a great option. They take minutes to prepare and my kiddos love eating them.
Sure, there's nothing wrong with the classic turkey sandwich, but they do get old quickly. Change things up a bit with this sub sandwich they'll ask for again and again.
I know there are kiddos who could happily live off of Hamburger Helper, but no parent wants them constantly eating something like that. This recipe is the best of both worlds with their favorite flavors in a healthy alternative.
Help your little ones get their veggies in for the day in the tastiest way possible with these tots that mimic their favorite potato snack—but make it healthy.
Egg bites are always great because the ingredients can be customized, and they will always be high in protein.
Egg salad is another great sandwich option to keep in mind for school lunches. Make it healthier by adding in nutrient-rich avocado for a tasty twist.
I can't think of one kiddo who would say no to a lunch box filled with chicken tenders. This recipe will absolutely be on regular rotation throughout the school year.
Healthy lunch ideas should always be thrown in the mix, and it doesn't get much better than this wrap filled with colorful veggies and creamy hummus.
Not only does this recipe have the creaminess of the avocado and the protein of the chicken to satisfy your little one all afternoon, it's also one you can prep in 10 minutes or less.
Frozen fish sticks from a box could never compete! This recipe is great because it uses the air fryer to ensure the sticks are crispy every time. Plus, you have the option to freeze them and have them on hand when you want them.
You can never go wrong with packing a sandwich for lunch. But opting for a full on BLT probably isn't the easiest option. With this recipe, kids get all the best flavors of a BLT without the mess.
This is one of our favorite lunch ideas because we can make it for dinner the night before and then send it to school with the kids as leftovers. Consider this a lighter version of a family favorite that doesn't compromise a single ounce of flavor.
Another great option to make at home and send to school as leftovers are these turkey flautas. They're as lean as they are delicious and can be made in the air fryer or baked.
When I find myself in a pickle at the end of the week when the groceries are dwindling, this is a great option to turn to. These ham and cheese apple wraps can be made with ingredients I almost always have on hand. They're also the perfect sweet and savory combination.
Not only is this recipe totally customizable, it can be made in 30 minutes. Make it as healthy as you want while still ensuring your kiddo will be excited when they get to lunch.
Kiddos will feel right at home when they open their lunch to homemade chicken soup. This recipe is packed with chicken and veggies. Toss it in a quality thermos and it'll still be warm by the time lunch rolls around.
This healthy turkey burger will without-a-doubt fill the kiddos up until the end of the day. Lunch ideas are the best when they can be made ahead of time, and this is a great option to do just that.
We can never go wrong with chicken, veggies, and our little one's favorite dipping sauce. Just leave the skewers at home!
Some kids simply don't enjoy eating their veggies. When we run into this issue, it's nice to have a hidden veggie recipe on hand. Both kids and parents will love this lasagna recipe that masks the flavors of the veggies within and can be made gluten free.
If you can't go a week without hearing, "Can we get Chipotle?" compromise with this copy-cat recipe. Kids will be showing this off in the lunch room telling their friends it's the real deal.