It's the best time of year! It may still be hot and humid in many places across the country, but September is here—and whether or not the weather wants to cooperate—I'm ready to switch into fall mode. Give me all-things pumpkins, pretty fall leaves, scarecrows, apples, and cozy sweaters for the next few months. Fall signals the start of a busy season for many families with back-to-school responsibilities and adjusting to new routines after summer. So, if you're looking for a fun way to ring in the new season with your little ones (or just keep them occupied for a little while), we've rounded up a bunch of creative fall crafts for kids. They're great for after-school days or weekends. Read on for 20+ easy and fun fall crafts for kids!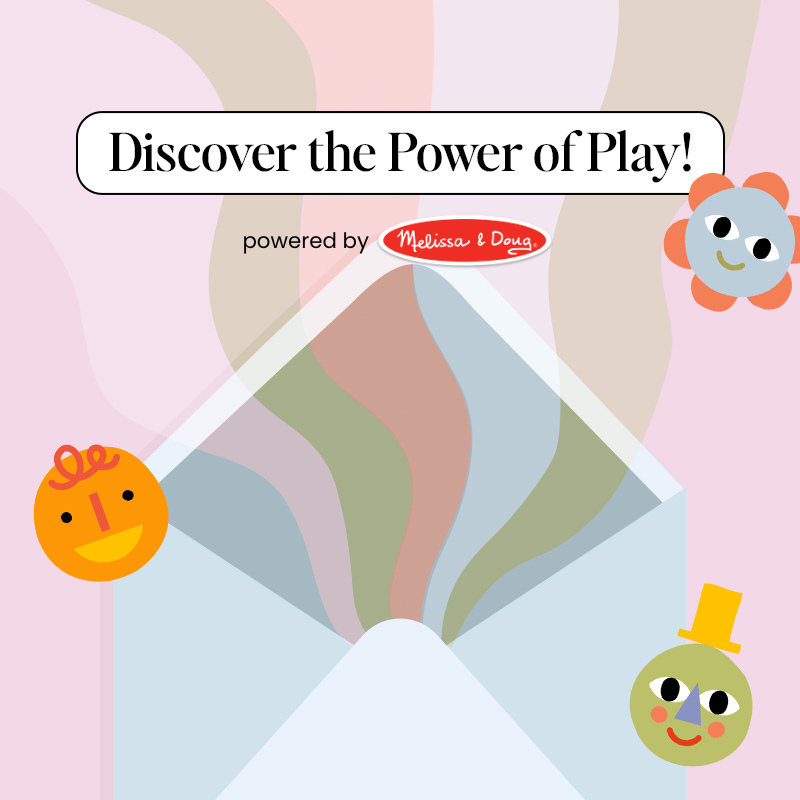 make the most out of every moment with your little one
Easy and Fun Fall Crafts for Kids
This delightful hands-on project uses a paint-in-a-bag approach to indulge your little one's sense of touch. To make it, use cardstock paper to create an apple stencil and squeeze a couple of apple-colored paints into a ziplock bag. With the stencil taped over the bag, your LO can push the paint around to design a mess-free apple. You can try crafting other fall cut-outs to extend this activity, as well.
Similar to the fall slime recipe linked above, this fall playdough DIY is easy to make because it only requires six household ingredients: vegetable oil, water, food coloring, salt, cream of tartar, and flour. To keep your homemade playdough soft over time, wrap it in saran wrap and store it in an airtight container after play sessions.
Encourage your own little acorn to trace their handprint and create this adorable acorn card. With some brown cardboard paper, Googly eyes, pink gems or paint, markers, and glue, they can fashion together a greeting-ready card that they can write to someone they love, or to themselves as a fall affirmation note!
This printable fall activity pack includes more than 20 pages of fun learning exercises to keep kids engaged. With do-a-dot pages, number puzzles, and sorting and writing activities, this set is perfect for preschool-aged children. Though the digital download is free, you can "name a fair price" for the pack and pay the creator for these fabulous, fall-themed pages.
This project only requires a few supplies, which are likely items you already have around your house. Just pop some popcorn and dip the kernels in colorful paint. Then, use printer and construction paper to create a pretty fall tree. The finished product will look so cute on the fridge!
Start by filling a brown paper lunch bag with newspaper. Then, use construction paper to add a face, hat, and straw hair to bring this friend to life! Fun for kids ages 5 and up, this easy-to-complete scarecrow craft is also a relatively mess-free activity.
Kids love slime, so why not make a fall-themed version? Combine shaving cream, Elmer's glue, baking soda, food coloring, and saline to create this light and airy slime. It's a great sensory activity for the little ones. (Editor's Note: Though this slime isn't as gooey as other recipes, here's a helpful hack to get slime out of clothes after playtime.)
Nothing says fall like a crisp apple pie, and this cute craft exemplifies just that. This DIY uses real apples, which are cut in half and used as paint stamps for the pie base. The pie base is made from a paper plate and layered with construction paper to create the top crust. This is a great craft for toddlers or preschoolers to keep them entertained—plus, it doesn't take too long to complete!
Get outside with this free, printable scavenger hunt that encourages kiddos to take in the sights of the season and find apples, colorful fall leaves, a pumpkin, and more!
This leaf sun catcher craft is a great project to help little kids practice scissor skills. It requires construction paper, tissue paper, contact paper, and a downloadable leaf template, which is provided. Once finished, the colorful leaves can be stuck to a window with tape or hung with a ribbon to catch the pretty fall light.
Not only is this DIY a fun activity, but this stamped T-shirt can be worn all season long as we gear up for Halloween. Dip a pencil eraser in colorful paint. Then, use the eraser to create a festive pumpkin on any white tee. Finish the design with a puffy paint embellishment. (Editor's Note: Before your child wears their new shirt, wash it inside out in a normal cycle and tumble dry.)
These sensory bottles are the perfect activity for preschool-aged children. Start with a recycled water bottle or jar. Then, fill the vessel with fall-themed items you can find on a family scavenger hunt. After adding colorful leaves, acorns, pinecones, and other natural objects, just add water!
These free and cutesy printables are detail-oriented, ideal for engaging your child's perception abilities. Filled with many icons emblematic of fall, your child has the option of locating as many of each type as they can (color printout), or coloring in each icon as they find it (black-and-white printout). You can even cut the grid out when they're finished for a little fridge decor in the spirit of the season!
Mesmerizing and scientific fun come together in this creative experiment that plays to the autumn harvest. You only need a few ingredients—corn, baking soda, water, and vinegar–and, right before their very eyes, your kids will witness their ability to harness the power of levitation! Plus, they can learn the chemistry behind the magic: how acid-base reactions result in the fizzing and bubbling that causes the corn to rise and dance.
This is the perfect craft for a rainy fall day! These leaf finger puppets can be crafted using small pieces of felt fabric and embellishments like beads and Googly eyes. Once the project is complete, these tiny friends are perfect for encouraging imaginative play.
A great project for older kids, this DIY scarecrow is a great way to upcycle an empty coffee can you might have in your bin. Use felt, spare buttons, twine, silk flowers, raffia, and a mini straw hat to complete your scarecrow's look!
Remember painting rocks from your childhood? We love the simple nostalgia of this activity for kids—simply dip the back of a small paintbrush in paint to create scenes with colorful fall trees.
This craft comes with a helpful leaf template you can download and print at home. Younger kids can simply color or paint the leaves in fall shades, while older kids can get more creative. Try using washi tape, glitter, yarn, and other crafty materials to add more dimension to the leaf silhouettes.
A fun twist on classic Halloween pumpkin decorating, this craft is the perfect fall accessory for any unicorn-obsessed kiddo. Simply paint a real or faux pumpkin white, and use store-bought accessories to complete the unicorn's look. The best part? This DIY requires no carving!
This banner captures the season's changing colors by taking real fall leaves and using them as paint stamps on pieces of cardstock paper. String the pieces together to create a festive fall banner that can be hung on a mantle, on a bookshelf, or on a kid's bunk bed. (Editor's Note: Use laminating sheets to preserve the painted leaves on the banner to ensure you can reuse it for several seasons!)
This fun project results in a cute piece of home decor to spruce up any space! The fall leaf wreath is easy to make with construction paper, watercolor paint, glue, and a ribbon for hanging. If the painting aspect of this craft is too much for your little one, go on a scavenger hunt to find real fall leaves and glue them together onto a paper wreath to dress up your family's front door for the season.
We love a kid-friendly activity that doubles as fall home decor. This project is a fun Mod Podge craft that can be completed with just a few supplies: glass jars, paper napkins, a paintbrush, and Mod Podge.