If you did not know that kids Halloween pajamas are already selling out even though it's only mid-August, consider this your official notification. And if you're one of the parents who has already ordered some, consider me impressed.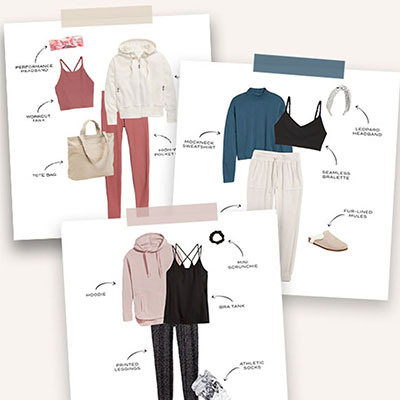 Shop 6 of Our Favorite Loungewear Outfits From Old Navy
Need to spruce up your at-home wardrobe? We've put together six cute, comfy, and budget-friendly loungewear looks from Old Navy.
This way to shop! —>
Festive PJs are a simple way to add a little more fun into celebrating a holiday or occasion, not to mention the sweet photo opp for you to capture some adorableness to send to the grandparents. And if Halloween is any indicator, we'd better start thinking about those Thanksgiving, Christmas, and Hanukkah PJs now.
Not to worry if you haven't already bought some Halloween PJs for your kiddo(s)—there are still some adorable and festive options out there. Below, we've rounded up 20 of our favorites to shop now before they sell out too.