Whether it be for a Halloween party or just for fun, Halloween treats are a staple of the season—they're adorable, festive, and so easy to make. Your kids will be excited to see the spooky faces emerge out of these recipes—from mummy cake-balls to caramel apples to Hocus Pocus-inspired brownies. Plus, they're essentially a craft that just ends with you eating them rather than hanging them on the fridge.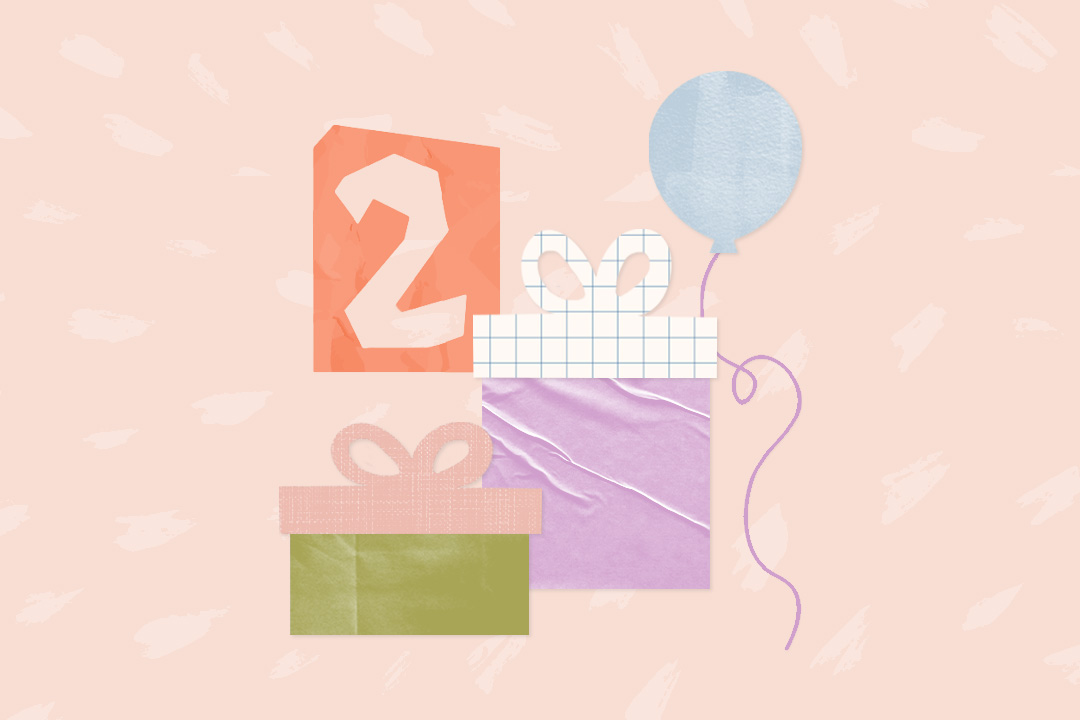 a LO in your life will love these! 🎁
Try one of these 30+ cute Halloween recipes to get you and your kids in the spooky spirit.
I personally can't think of a sweeter treat than cookies, and my favorite flavor combo is chocolate and peanut butter. It's just an added bonus that these spider cookies with Reese's Peanut Butter Cups turn out this cute.
It's hard to tell who will love this more: mommy or a little one. Either way, this is a fun recipe to work on together and I have no doubt that none of it will be going to waste.
We love a fun, simple recipe that everyone in the family can enjoy. These adorable Oreo bats only require four ingredients, and we know they'll be a quick family favorite.
Warning: you won't be able to stop snacking on this mix—it's dangerously good. This quick, easy, tasty treat is the perfect addition to a family movie night.
Rice Krispie bars are a classic sweet treat, and this recipe takes them one step further. The pumpkin flavor will be perfect for Halloween—we know everyone will want to munch on these!
We are big fans of this recipe because it's a great way for little ones to get creative. They'll have so much fun decorating their own pretzels with different kinds of sprinkles.
It's candy corn season once again, and this recipe is the perfect way to pay homage to the classic Halloween candy. Your little ones with a sweet tooth won't be able to put these down.
If you need an inventive way to get the kids to eat their fruits, try making them spooky. These Halloween apple mouths are simple, delicious, and just spooky enough.
While cookie decorating is generally seen as a Christmas time tradition, who's to say we can't do some decorating at Halloween? These chocolate cookies are a great way to do just that.
These owl cupcakes are the cutest recipe we've seen all year, and perfect for younger kids who may want to snack on something a little less spooky. Plus, they're both gluten and dairy-free!
In honor of the Hocus Pocus sequel that premiered on Disney+ last year, we had to include these enchanting spellbook brownies. Your little ones will love having a part of the movie to munch on while watching the new film.
What will make your kids happier than having all of their favorite snacks on one plate? Having all of their favorite snacks and decorating the board for Halloween.
One of my least favorite things to do as a kid was go grocery shopping with my parents, but my mom knew she could always get me to agree with the promise of a donut from the bakery. I know if she had told me we could make some at home together, it would've been the best day of my life.
Nothing says "fall" quite like caramel apples—they are staple treat at any festival, pumpkin patch, or apple orchard. This year, bring the festivities right to your home and allow your little ones to make a caramel apple any way they like.
This has to be one of the most creative and fun recipes I've seen to date, and one that I know the kids will love to make.
As an avid Oreo lover, dirt cups has always been a favorite dessert of mine. If Oreos are big in your household as well, try this gluten-free and vegan spin on a classic, beloved recipe this Halloween season.
These cookies are sure to curb any sweet tooth craving, as they have something for everyone: white chocolate, peanut butter, and Reese's—oh, my!
Speaking of caramel apples, this recipe offers you the opportunity to try them like you never have before. I know this dip wouldn't last very long in my house.
If you or your little ones are like me, the only way you're ever going to like spiders is if they're made out of chocolate. We love this fun, spooky recipe that's healthier than a normal cupcake recipe.
It doesn't get much cuter than these mummy cake balls. Plus, they're made with fat-free Greek yogurt, making them a healthier, yummy snack.
Colorful and bursting with eyes for extra spooky fun, these candy melt-covered Oreos are definitely a way to jazz these cookies up. Plus, you can use all types of your favorite Oreos flavors!
To add a bit of healthiness to the bounty of Halloween sweets, try this recipe–kids will love swirling the bananas in Greek yogurt, dusting the ghosts with powdered sugar, and drizzling the mummies with peanut butter (or a nut-free substitute)!
Another healthy option that combines fresh fruits and playful presentations of some of Halloween's key players–ghosts, monsters, and Frankensteins!
Instantly transform string cheese into creepy fingers, and create colorful nails using this recipe's suggestions or by swapping in some of your own ideas.
With only four ingredients, you can whip up these melt-in-your-mouth treats. Caution: they're quite addicting once you start you start popping them into your mouth!
For all the sugar-spun creations that give Halloween its sweet reputation, here's a savory ghoul of a snack to balance that out. If your kiddos aren't olive eaters, you can always try little pepperonis/sausage, pieces of green/yellow pepper, or an orange-colored cheese for the eyes.
Let's not leave out the vampires! This bright red and black marble cake is certainly a festive treat dripping with 'blood' and deliciousness.
Could there be a cuter way to arrange mandarin slices, grapes, and blueberries while getting into Halloween spirit? Of course, the eyes can be recolored with whatever favorite fruits your kids will love most. Meanwhile, the fruit dip is a cloud-like combination of… well, explore the recipe to discover its secret!
Another spin on Rice Krispie bars, but this time you become Victor Frankensteins in the kitchen, and build your very own experimental–and edible–creatures!
A super easy Halloween confetti-looking creation of melted white chocolate, generously garnished with candy corn, pumpkin seeds, and sprinkles. You can always mix in or replace toppings with festive candy of your kids' choosing!
A Halloween treat menu wouldn't be complete without a chocolatey Nutella option to devour. This recipe starts with a homemade Nutella brownie base, and is finished off with a chocolate Nutella sauce and… candy, of course!