Whether it be for a socially-distanced party or just for fun, Halloween treats are a staple of the season—they're adorable, festive, and so easy to make. Your kids will be excited to see the spooky faces emerge out of these recipes, and they're essentially a craft that just ends with you eating them rather than hanging them on the fridge.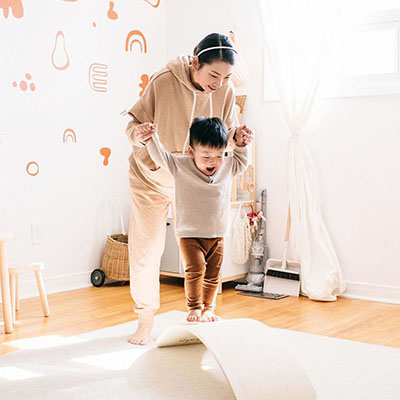 Shop Our Most-Used Items From Amazon for Toddlers!
If your kid is turning 2, get ready for hilarious conversations, much more involved play, and lots of sweet, sloppy kid hugs and kisses. As for what you'll need? Leave that to us.
This way to shop —>
Try one of these 10 cute recipes to get you and your kids in the Halloween spirit.
This article was first published on October 1, 2018 and has been updated for timeliness.