If you're anything like me, it probably feels like you just chose (and failed) a New Year's resolution. That's how quickly it feels like this year has gone by. And just when I was getting in the swing of summer, back-to-school season reared its head once again. Not to mention how fast the little ones in our lives are growing. If it seems like one minute you're bringing home a little bundle of joy and in the blink of an eye you're sending them off to kindergarten, you're not alone.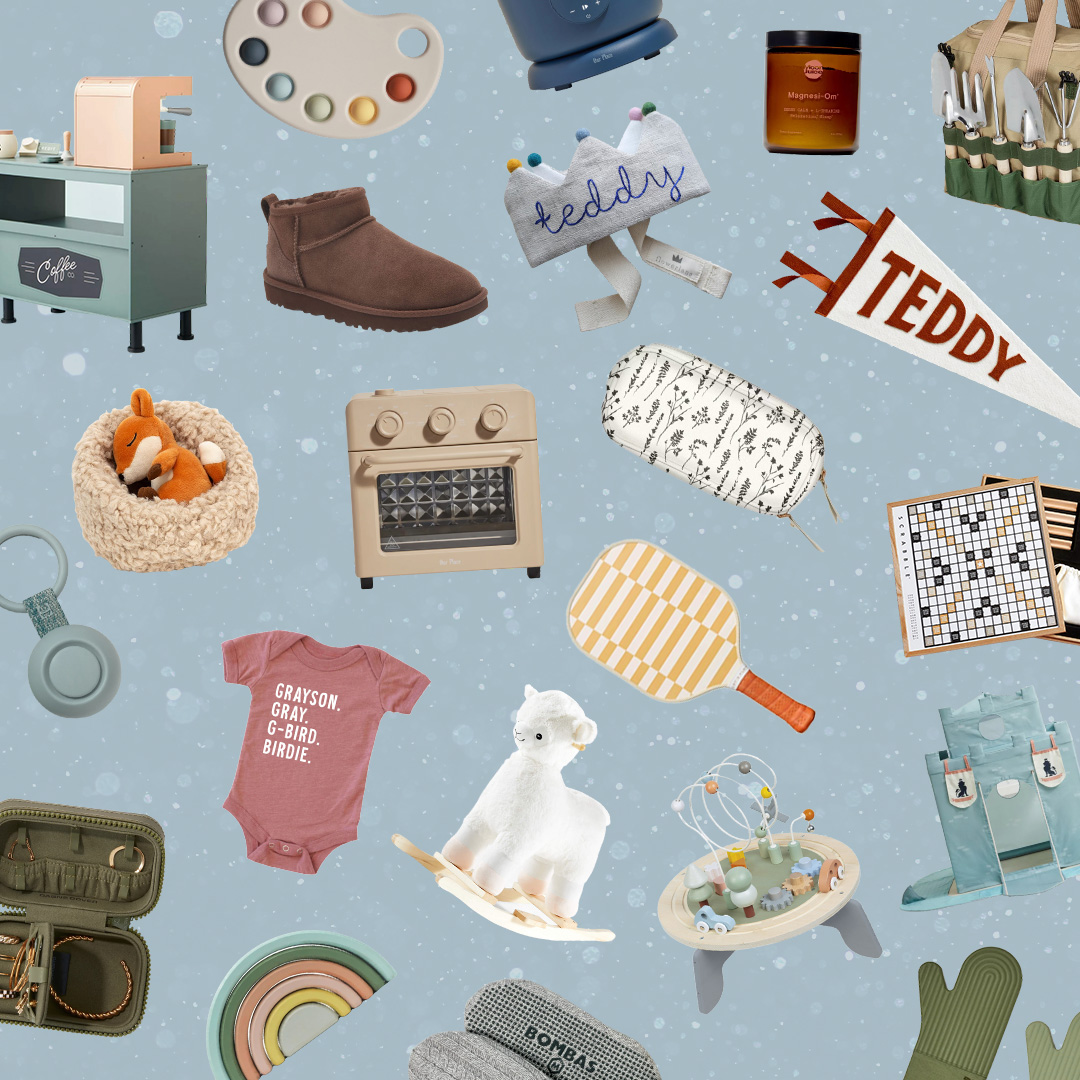 everything you need to ace holiday gifting this year 🎁
When it feels like time is moving far too fast, I like to remind myself to slow down and really appreciate activities, milestones, and time spent with loved ones. It's also a reminder that when I get the chance to celebrate something, to really celebrate it and do my best to be present in the moment.
One thing I look forward to each and every year is Halloween. Seeing what the kiddos are going to choose as their costumes is a yearly highlight as I'm constantly in awe of their creativity. Plus, who doesn't love a good excuse to eat Halloween candy? In the name of embracing the celebratory time, I've been wracking my brain for the best ways to commemorate the impending holiday. If you too are looking for fun ways to celebrate, look no further. From classic fall activities to more creative ways to celebrate, we're sharing 13 fun Halloween family activities. All treats—and no tricks—ahead here!
13 Fun Halloween Family Activities
1. Hunt for Halloween Candy
It's like an Easter egg hunt but for Halloween candy. No judgment if you use those plastic Easter eggs sitting in storage to hide the candy, but if you really want to get in the Halloween spirit, grab some pre-filled Halloween treats or baskets for added fun.
2. Paint Pumpkins
If you like pumpkin carving, then you're going to love pumpkin painting. While carving pumpkins is better suited for older kids, little ones of all ages can join in on the pumpkin painting fun. If it's still nice enough, do the activity outdoors to give the little one free range to make a mess. Otherwise, newspaper on the table or floor inside will be your best friend.
3. Watch Spooky Movies
Who doesn't love a good movie marathon? This time of year is the perfect time to hop in some Halloween PJs and snuggle up with your little one(s) for some spooky movie fun—age-appropriate, of course. A few of our editors' favorite Halloween movies to watch with little ones include Ghostbusters (the new one and the original), Coco, Hocus Pocus, The Nightmare Before Christmas, The Addams Family (the new one and the original), Hotel Transylvania, and It's The Great Pumpkin, Charlie Brown.
4. Make Halloween Treats
You don't have to be an expert baker to get creative with making some of our favorite kid-friendly Halloween treats with your kiddo(s). In fact, the easier the better for little hands helping out when it comes to cooking. When all else fails, toss in some orange and purple food coloring to your favorite classic treats.
5. Organize a Costume Parade
A great way to get the community together and see all the kiddos dressed up in their costumes is by putting together a neighborhood costume parade. It doesn't need to be overly orchestrated—print out flyers and put them on neighbors' doors, post to your neighborhood Facebook group or chat, or just send out a text with a day and time for whoever can join.
6. Head to a Pumpkin Patch
Picking out a pumpkin at a picturesque pumpkin patch is a tradition I can get behind year after year. Not only do kiddos get so excited to pick out the perfect pumpkin, the patches have really stepped their game up in recent years by adding things like hay rides and corn mazes for hours of fun.
7. "Boo" Your Neighbors
This is similar to doing a May Day basket for your neighbors but Halloween-themed instead and is more about bringing a smile to someone else's face with a small surprise. Whether it's candy, a baked treat, or another little something, it really doesn't matter. Your neighbors will appreciate it and, hopefully, get in on the fun. Check out free "Boo Your Neighbors" printables from Tidy Mom here.
8. Go on a Spooky Scavenger Hunt
This is another perfect option for getting outdoors and into the Halloween spirit. Make your own or get started with a fun printable from Etsy.
9. Have a Halloween Craft Night
The best part about Halloween crafts is that there is something for kids of all ages. My 1-year-old may not be able to do much artistically, but she can stick a cotton ball with some glue onto a ghost cutout. No matter what you choose, have fun getting creative and in the spooky spirit together.
10. Go to an Apple Orchard
Like a pumpkin patch, apple orchards offer hours of family fun. Gather a bushel of apples to take home to eat on their own, bake with, or play a classic game of bobbing for apples.
11. Write or Read Spooky Stories
If one thing's for sure, Halloween family activities should be creative. This is a great idea for older kiddos who can handle a good, fun scare. Get the creative juices flowing and spend a night writing spooky stories. Everyone can write their own and then come back together for story time. Take it a step farther by having some spooky stories on hand, like the classic Scary Stories to Tell in the Dark.
12. Create a Haunted House
It doesn't have to be super spooky or crazy complicated to set up. The great thing about kids is that with a little inspiration, their imaginations run wild. A "spooky" basement storage room or a dark hallway in your home are perfect spots. Keep it simple with things like glow in the dark tape, a black light, and some Halloween string lights, or go as wild as you want.
13. Go Trick-or-Treating
We couldn't have a list of halloween family activities without including the classic act of trick-or-treating. Whether you stick to visiting family and friends, or venture out through the neighborhood, the kids will love showing off their costumes and collecting treats along the way.