When the holidays roll around, it's easy to get wrapped up in the hustle and bustle of baking too many cookies, spending hours making sure gifts are perfectly wrapped, and making sure your kids' holiday outfits will fit in just right with the rest of the cousins.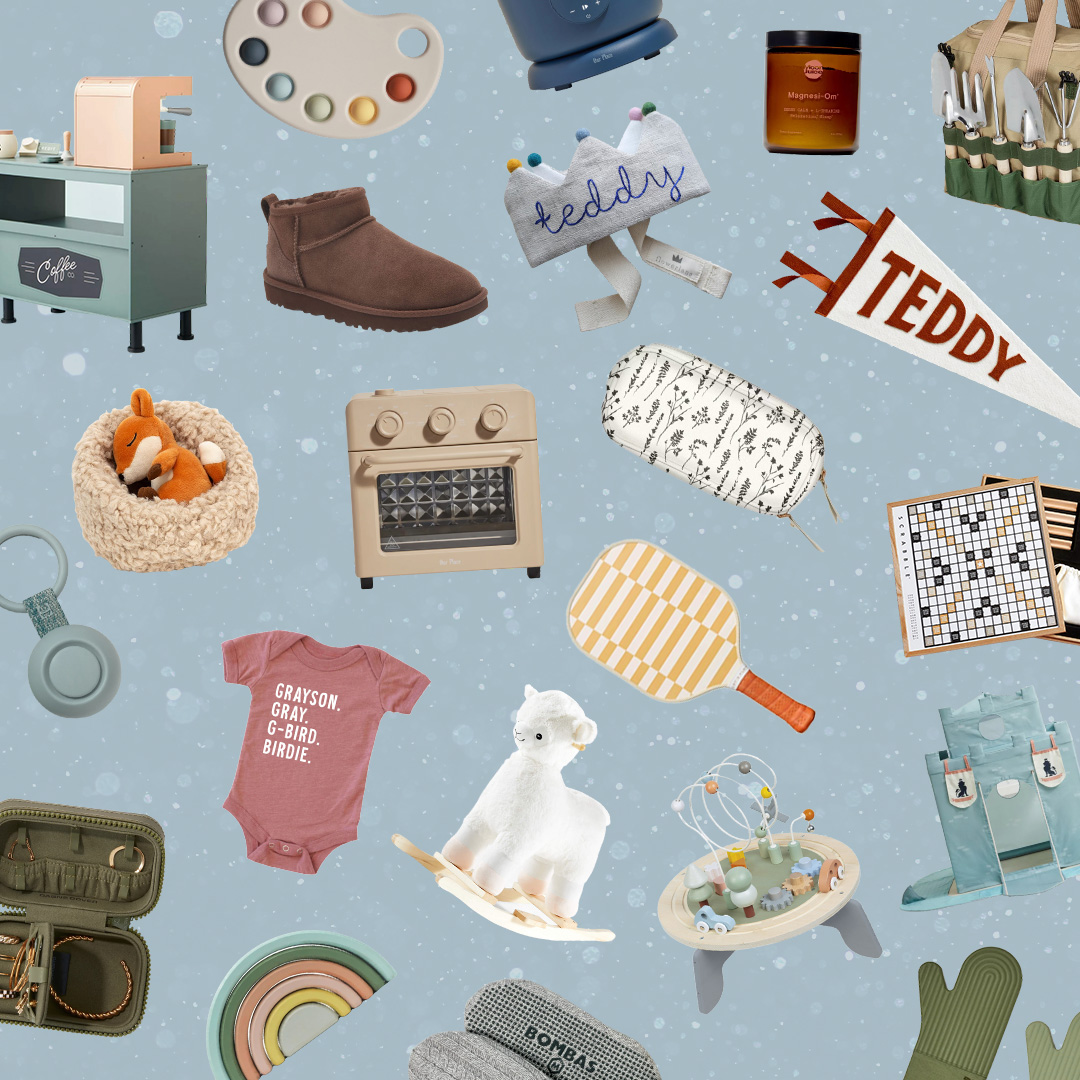 everything you need to ace holiday gifting this year 🎁
As a mom during the holiday season, you probably don't have time to spend hours planning and perfecting your holiday looks. Rather than throwing on your go-to red sweater at the last second, turn to these tried-and-true holiday outfit formulas that are easy, chic, and will have you feeling your best.
Whether you need a comfy cute look for your little one's school holiday party, an elevated outfit for your annual celebration with friends, or a formal look for Christmas Eve, we've got you covered. Keep scrolling for nine mom-approved holiday party outfits, from casual to formal:
Comfy Cute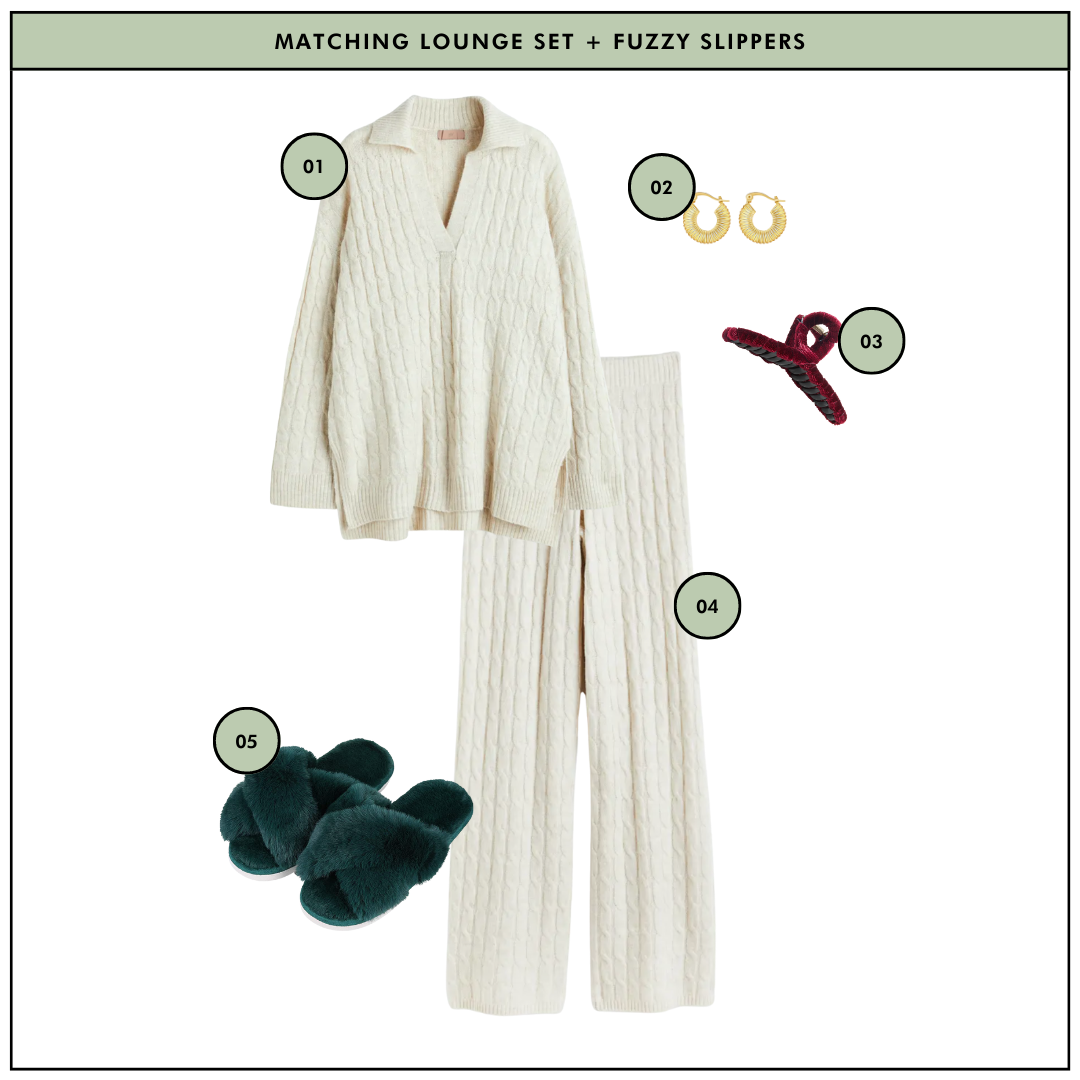 1. sweater | 2. textured gold hoops | 3. velvet claw clip | 4. knit pants | 5. slippers
Similar lounge set: sweater | knit pants
1. sweater (similar) | 2. jacket (similar) | 3. beanie | 4. jeans | 5. boots
1. button-up | 2. headband | 3. faux leather leggings | 4. booties
Elevated Casual
1. sweater (budget-friendly option) | 2. faux pearl necklace | 3. pants |
4. velvet bag | 5. booties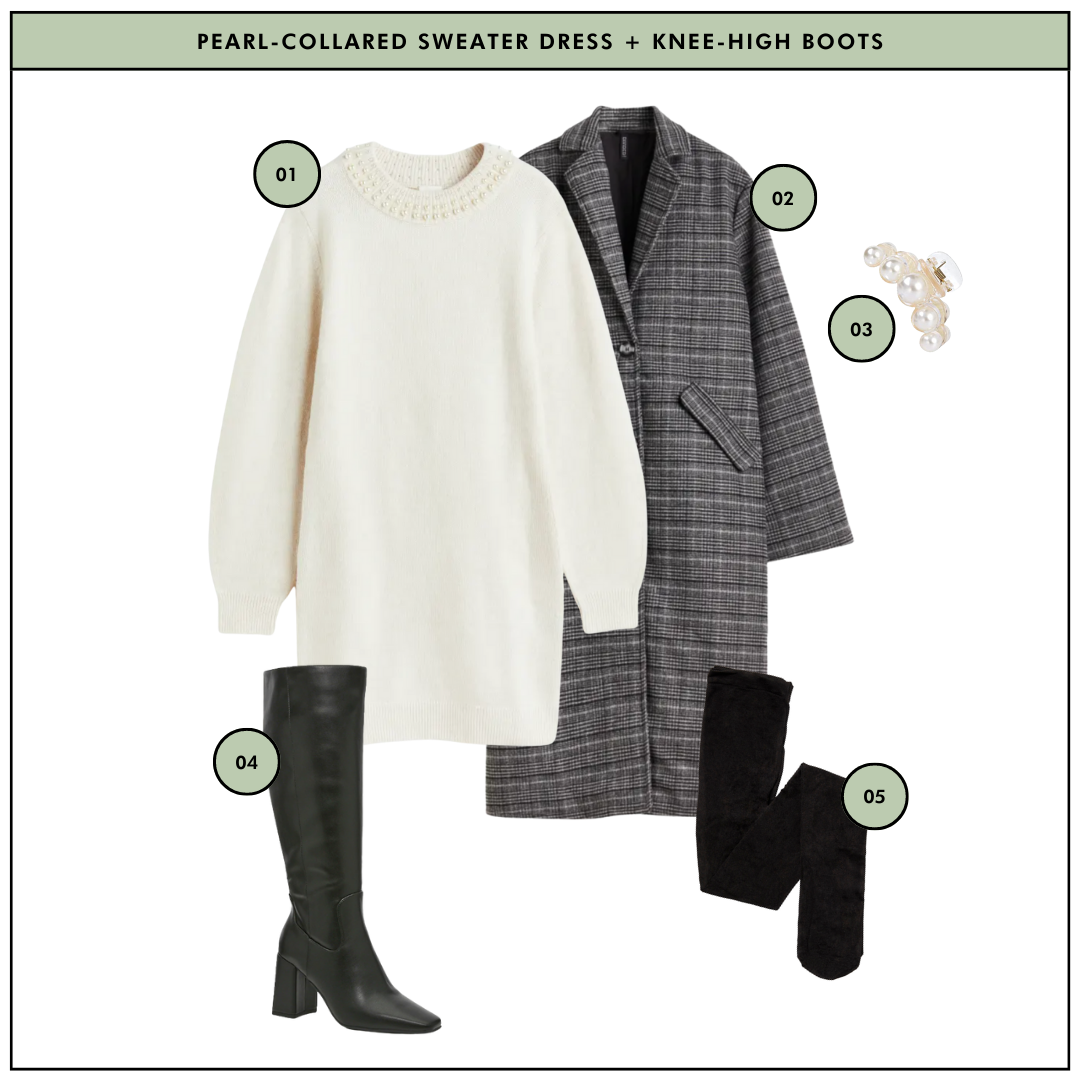 2. plaid coat | similar plus coat
4. knee-high boots | similar wide-calf boots
5. black tights
1. blouse | 2. layered necklace | 3. hair bow | 4. flare pants | 5. booties
Dressed Up
1. dress (also comes in emerald!) | similar plus dress
2. faux fur coat | similar plus coat
3. pearl clutch | 4. bow heels
1. cardigan | budget-friendly cardigan
3. midi skirt | budget-friendly skirt
4. heels
1. jumpsuit | similar plus jumpsuit
2. coat (similar) | 3. drop earrings | 4. bag | 5. heels