Can you remember your favorite childhood holiday cookie recipe? Are those cookies still your favorite now? So many precious holiday memories can happen in the kitchen, from helping to cook or bake your family's traditional holiday meals to experimenting with cookie cutters or cookie stamps for the first time—not to mention the time-honored tradition of constructing your own gingerbread house.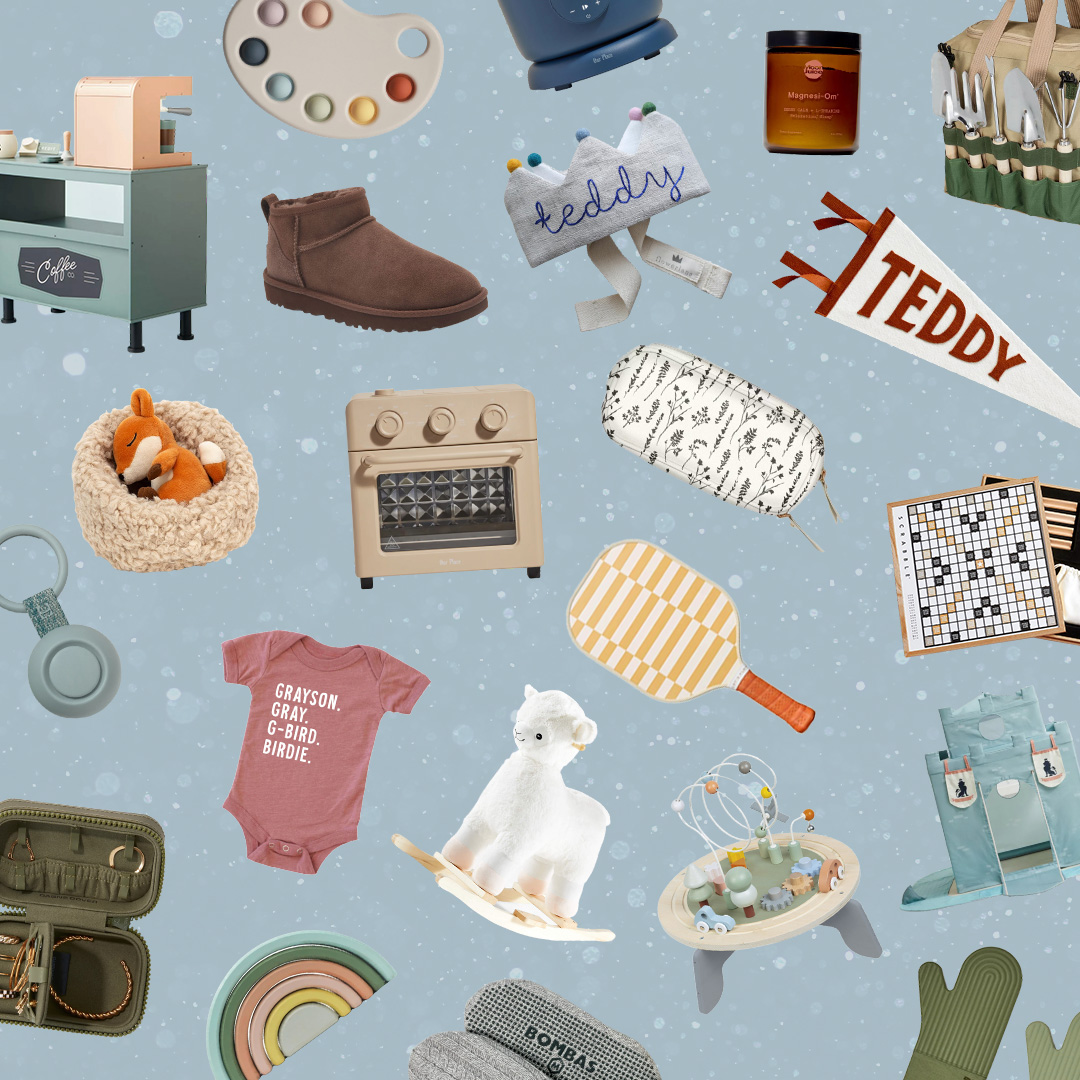 everything you need to ace holiday gifting this year 🎁
As you're thinking of ways to make the holiday season special this year, consider trying out a new holiday cookie recipe. We've rounded up 25 of the best recipes, from kid-friendly cookies to grown-up treats (margarita cookies, anyone?). And if you're gifting cookies or participating in a cookie exchange, consider including a printout of the recipe and a festive note to make your gesture even more memorable. Read on for some of the best holiday cookie recipes to try this year.
'Tis the season for peppermint! These cookies have the quintessential holiday flavor.
How cute are these reindeer cookies? Take your annual cookie baking day to the next level with these cookies your little ones will love decorating (and eating).
Mint and chocolate are a match made in heaven and perfect for wintertime. This recipe is great for anyone who can't get enough of this beloved pairing.
Turn your favorite sweet breakfast treat into a delicious cookie with this recipe! The best part? This recipe is paleo-friendly.
Cookies that are as cute as they are tasty are our favorite kind. This is a recipe to keep in mind for your holiday baking day.
A classic snickerdoodle always hits the spot, and this recipe is delicious and super easy to follow.
Holiday baking wouldn't be complete without decorating sugar cookies, and this is the best recipe for adorable, extra-soft cookies.
Any cookie covered in powdered sugar automatically gets my stamp of approval. What makes these even better is that they're the perfect amount of chewy, chocolatey goodness thanks to the Mexican chocolate.
Gingerbread cookies are a holiday season necessity, and we've found the perfect recipe to make yours the best of the best.
The best cookies are the ones that melt in your mouth, and these butter cookies do just that.
We've found the easiest, tastiest shortbread recipe that will leave your home smelling festive and delicious. Plus, they're extra fun to decorate!
The traditional red-and-green frosting gets a makeover here with brown butter icing and pecans atop soft sugar cookies—yum!
If you look forward to the holiday Oreo flavors hitting the shelves, look no further than this recipe to make an elevated version of your own.
Matcha lovers rejoice! You can get the nutty flavor in cookie form too, like with these adorable gluten-free white chocolate matcha tree cookies.
The crunchy exterior of these cookies is perfectly contrasted against the soft interior. We know you won't be able to have just one!
With all the best flavors wrapped in one, these Christmas cowboy cookies are the perfect salty/sweet treat.
This recipe basically combines three delicious treats in one with a festive spin—essentially, everything you could hope for in a cookie.
If your family celebrates Hanukkah, or you're just in the mood to try a new delicious recipe, try these gelt cookies made with homemade (or store-bought) hazelnut flour. Kids will love decorating with toppings of their choice.
Easy and effortlessly festive, these sprinkle cookies are the perfect holiday treat!
If you're not a fan of traditional holiday cookie flavors, go outside the box with these tropical-flavored treats.
The perfect recipe for a cold winter day! When the weather outside is frightful, warm up by making these blizzard cookies with white chocolate chips and cream cheese.
A hot toddy is one of the best ways to warm up on a cold day. Capture the bourbon and honey flavors in dessert form with this cookie recipe.
When the cold winter weather seems never-ending, transport yourself to summer with this cocktail-inspired recipe. These margarita cookies could be just the thing to bring to your friends' gift exchange.
If you were as thrilled as we were when the Starbucks holiday drinks came out, you're sure to love these cookies too.
These snowball cookies delicately crumble in your mouth. You may find yourself indulging in one (or more) before you're even done baking.