A playdate sounds like a dream right now, doesn't it?
I would love to hear my 5-year-old collapsing into fits of giggles alongside a friend. I long to see her flitting through the backyard with her best buddy, a pair of butterfly wings hooked over her shoulders. I want to see them on their bikes or covered in sidewalk chalk or swinging in unison at the park.
My daughter is starved for face-to-face friendship. I feel her loneliness like something I can carry for her in my hands. So, when she was invited over to a friend's house last week—a playdate amidst a global pandemic—I hesitated before saying no. I'm only human, after all.
At this moment, when cases of COVID-19 continue to climb in the United States, public health officials agree: the surest way to keep our communities safe is to stick to ourselves. So, it was by some stroke of luck that I came to my senses and politely declined by text message. A casual and friendly, "Aw, I wish! But we're staying put for now," did the trick.
But for many parents, turning down invitations for playdates and visits with friends and family members is anything but easy. Rife with complications, judgment, and emotional overwhelm, these conversations can be tricky to navigate—especially when we find ourselves feeling vulnerable and scared.
To help parents have these tough conversations—whether with neighbors, school friends, or grandparents—I brought in one of the wisest women I know: Steffi Berkowitz, MDR. Berkowitz is a mediator, Personal Growth Coach, Conflict Communication Specialist, and CEO of the Berkowitz Civility Group.
Read on for her dos and don'ts for any parent trying to steer their way through these uncharted social waters.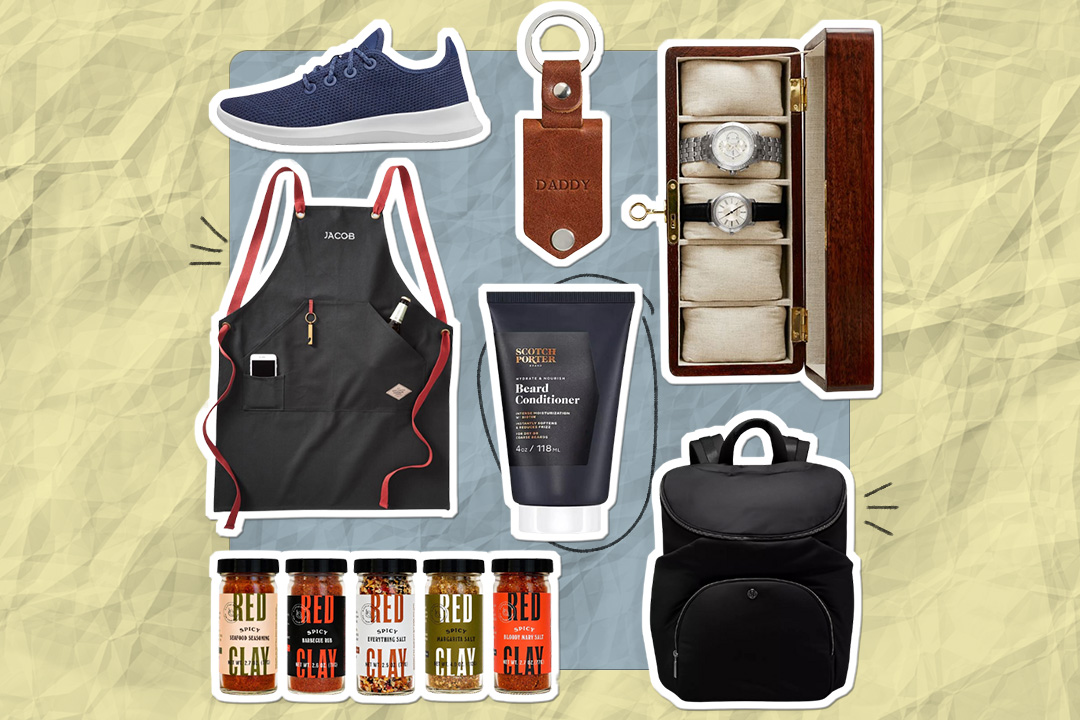 june 18 is coming up fast — have you started shopping yet? 😎
DO Resist the Urge to Persuade
Declining an invitation is not the time to school others on all manners of social distancing. Doing so can push the other person into defense mode and may set you up for conflict, Berkowitz warned. Instead, focus on sharing the parameters that make you feel comfortable, without attempting to persuade anyone. In the very least, you can rest easy knowing you are leading by example.
DON'T Be Reactive
Nothing good ever comes from shooting from the hip when you're feeling emotional. Berkowitz encouraged parents to take a step back and create a plan before beginning these tough conversations. Get yourself conversation-ready by considering what you're bringing to the table.
Nothing good ever comes from shooting from the hip when you're feeling emotional.
"There could be many pre-conversation factors that affect your word choices and tonal delivery, such as fear of disapproval or alienation, discomfort with confrontation, and fear of being perceived as too judgmental," Berkowitz said. "Be aware that [these] pre-conversation factors can influence and shape your responses, as well as those of your conversation partner."
Before you approach this challenging conversation, take a few moments to complete Berkowitz' exercises.
Pre-conversation:
Write "Conversation Comfort Zone" at the top of your paper

Draw a medium-sized circle in the center of the sheet

Write your physical distancing request in the circle's center

Write inside the circle as many reasons as you can think of for being comfortable having this conversation

Outside of the circle, jot down reasons why this conversation may make you uncomfortable
Planning your message:
"You have a better chance of being well-received if you plan how you'll approach conversation challenges," Berkowitz said. Focus your message by asking yourself the following questions:
What is the issue?

What do I want to get out of this conversation?

What do I want conversation partners to take away from our dialogue?

What's my opening comment?

What potential reactions might I have if a conversation partner becomes defensive?

How can I convey that my focus for physical distancing is about safety?
DO Focus on Appreciation
When we see our neighbors throwing caution to the wind, our first instinct may be to scold them. But for anyone who has ever been self-righteously corrected, you understand this method can backfire. If you want to maintain your friendships—and keep lines of communication open to share your thoughts later on—focusing on gratitude may be key.
If you want to maintain your friendships—and keep lines of communication open to share your thoughts later on—focusing on gratitude may be key.
Berkowitz encouraged people to consider sharing how much they appreciate the thought behind the invitation. She advises us to say how much we "look forward to the time when we feel safe enough to be physically present," and to let friends and family know that, for now, virtual get-togethers are the extent of our comfort level.
DON'T Forget the Kids
While it is critical to address potential conflict-rich conversations with kindness and empathy, it's also important to keep our children in the loop. They may not understand why they must stay at home, while their friends are enjoying in-person playtime or their grandparents are asking to stop by.
Berkowitz recommended validating children's feelings by telling them you understand it's tough not to have get-togethers with friends and loved ones. With pre-conversation prep work, Berkowitz said, parents can be ready to address these feelings head-on, explaining social distancing as an act of love that keeps our communities safe and healthy.
This article was originally published on May 4, 2020.