Half the work of household chores is keeping track of what needs to be done (which contributes to your mental load). A chore chart is a simple way to organize household tasks and divide them fairly among family members.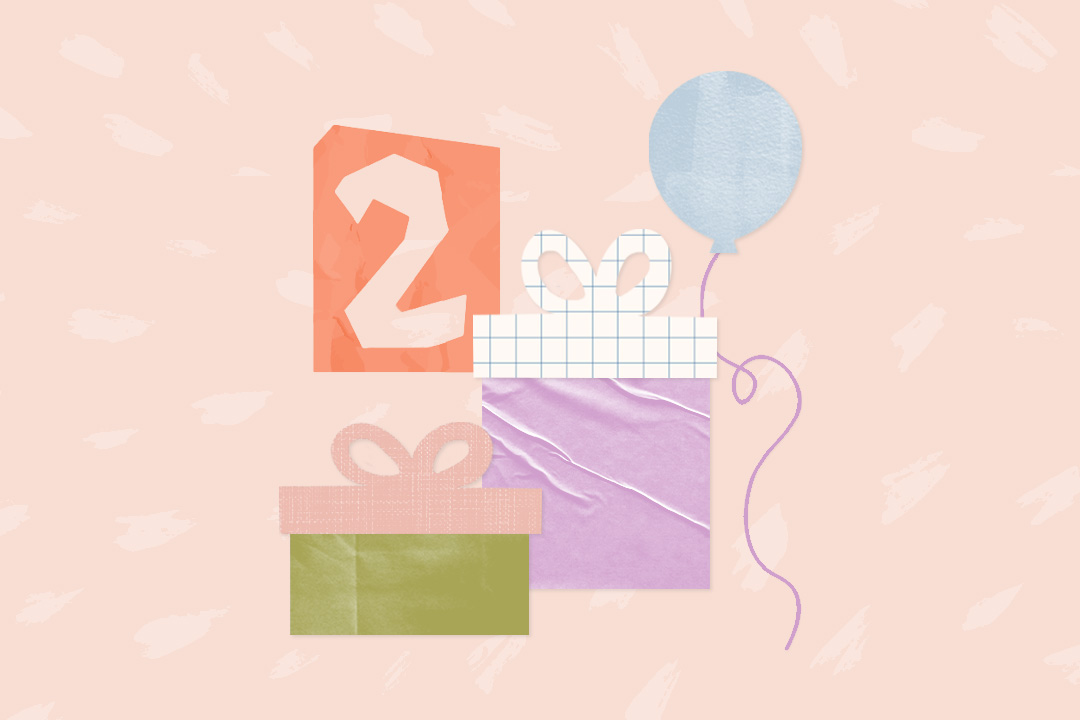 a LO in your life will love these! 🎁
Why are chores important for kids? Experts say that doing age appropriate chores can help children develop skills like time management and organization. It can be a way to teach your kids responsibility and independence, while giving them an opportunity to succeed in something they can feel proud of.
That being said, even adults struggle to divide chores fairly, and research shows that women do more unpaid labor at home. And people in general tend to overemphasize the work they contribute compared to the work other people do towards a shared goal. So having a chore chart can help parents be accountable to each other, too.
Below are some practical, creative ways to create your own chore chart that every member of the family can use.
How to Make a Chore Chart
If you're wondering if your kids are ready to do chores, the answer is probably "yes". In fact, children can begin doing simple tasks such as putting their toys away as young as two or three, according to the American Academy of Child & Adolescent Psychiatry. Here's what you'll want to keep in mind as you create your family's chore chart.
Explain the purpose of the chore chart
The first step is to talk to your kids about why you're implementing a chore chart. Though you might be thinking, "Well, obviously, because I'm sick of doing everything myself," you can frame it as a positive idea to your family. Think: less punitive and more educational.
You could tell kids that you've noticed them maturing and assuming more responsibilities and that you trust them to help out. Or, that you'd love their help, and want to create a fun way to divide tasks fairly. (And, no, Mom doing everything is not how fairness works). If there's resistance, calmly reiterate that everyone in the family needs to help out around the house (that part is non-optional), and that the chart will help you all keep track. It may help to offer them some agency into which chores they do.
Make your master list of chores
Next, determine all the chores that need to be done, and how often. You could include your whole family in this step, so it feels collaborative and kids have a sense of ownership over the process. Try asking them about what kinds of chores they've noticed their parents doing and which they like more than others.
Here are some suggestions of chores for kids of various age groups:
2-3: Put dirty clothes in laundry and clean clothes away in drawers
4-6: Set and clear the table, feed pets
7-11: Take out the trash, vacuum
12 and older: Clean the bathroom, do their own laundry
See this list of age-appropriate chores for more suggestions.
Of course, you have to take any special needs into account and adjust expectations based on your understanding of your own child. Consider what other activities they can do (Are they tying their shoes? Playing sports? Completing crafts?) and how that translates to their capabilities at home. Oftentimes, kids can do more than we give them credit for.
Once you have your list, assign a frequency to each chore. Do they need to be done daily, weekly, or monthly?
Finally, decide who will "own" each chore. Best case scenario: your kids volunteer for something they'd actually want to do (or at least don't hate).
Choose the type of chore chart
Depending on the age of your child(ren) and what you think will work best for your family, you can consider any number of formats for your chore chart, including:
Visual Chore Chart: Use pictures to convey chores that need to be done instead of words for little ones who can't yet read.
Checklist Chore Chart: List out family chores and leaving a space next to each chore for someone to draw a checkmark when tasks are complete. Alternatively, they could place a sticker, magnet, or clothes pin in that space.
Progress Chore Chart: Instead of listing chores out, you could create a few larger sections—"To Do", "In Progress" and "Done". If you're using a magnetic board, you could mark off these sections with cute Washi tape, write the chores and who's responsible for them on magnets, and move them around according to their completion status.
Create the chart
Now, the fun part! Make the actual chart. There are lots of ideas on Pinterest and social media if you search for them. Here are a few favorites:
Use a whiteboard. You could mark off sections using Washi tape and write down chores with whiteboard markers; or, write down chores on small pieces of paper and glue them to magnets to use on the board.
Etsy | Designed By Alina P
Search for free, printable chore charts to download (or download ours below!) You could print out a new one each week, or print out one and laminate it to reuse with wet-erase markers.
How to Stick to Using the Chore Chart
Be specific with instructions
Actually getting people to use the chart might be the hardest part. The more clear you can be in your instructions, the better. The chart might say something as simple as "Wash dishes," but you can verbally elaborate with more specifics: "Please clear everyone's plates from the table after dinner every day, and load them into the dishwasher." Or, for weekly chores, specify that you'd like them to "strip the sheets off the bed every Sunday." And don't be alarmed if you still have to repeat yourself often.
Consider a "power hour"
Housework can be more fun (and feel more fair) when everyone is involved. Is there an hour every weekend that you can block off for everyone in the family, adults included, can do chores at the same time? Even if you're all doing your own jobs, they could happen at the same time. Maybe you blast music, set a timer, and plan on a treat to share when everyone's tasks are checked off on the chart, like a movie or a special meal. If it's done every Saturday morning, for instance, you have the whole weekend to enjoy a clean(er) home.