I went into my first pregnancy with zero expectations—beyond that my body would change. While I knew that some changes would be temporary (hello there, ever-growing bump), I also recognized that some changes were bound to be a little more permanent. One change I thoroughly expected and mentally prepared myself for was the appearance and long-time residence of stretch marks around my midsection.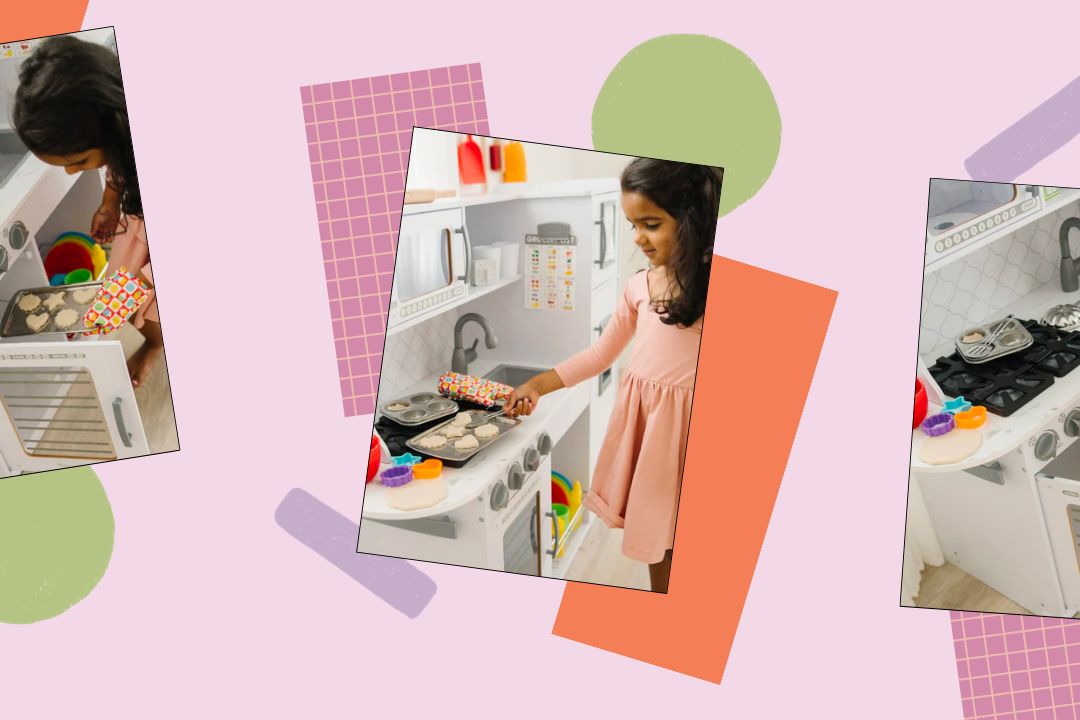 I assumed that stretch marks were probably inevitable, but I also figured that there wasn't any harm in trying to mitigate the amount that would soon be striping my abdomen. I'm of the belief that all bodies are beautiful. But I'm also of the belief that one should strive to keep one's skin hydrated and healthy—a practice, I learned from my research, that was also tied to reducing the appearance of stretch marks.
I started to explore some skincare options and came across Burt's Bees Mama Bee Belly Butter. The product had good reviews online and—coming from a brand name I trusted—I decided to give it a try. I ordered myself and jar (one of many to come) and proceeded to apply this product religiously during my entire pregnancy. 
Well, credit it to luck, genetics, the belly butter (all three?) but I somehow walked away from my first pregnancy without a single stretch mark. I was shocked. I had gained 60 pounds during the experience—suffice it to say my skin had done plenty of stretching. So I can't help but believe that using this belly butter had a significant impact on my lack of tiger stripes. 
Aside from my belief that it really does accomplish what it's marketed to do, here's why I love it and am currently using it every day as I prepare for baby number two:
It's Affordable
When you're pregnant, it can easily feel like you're constantly throwing your money out the window. Between preparing for the baby—so much gear and diapers to buy—and taking care of yourself—even with health insurance, those prenatal appointments add up—it often feels like money is leaving your bank account before it even gets deposited. I love that, despite using this product every single day, it doesn't make a huge dent in my self-care budget.
It's Natural
Burt's Bees is one of those brands that I find myself constantly coming back to as a mom (pajamas, face lotion, diaper rash cream, you name it). I trust their products and love that this belly butter is 99 percent natural origin and formulated without phthalates, parabens, petrolatum, or SLS. I slather this stuff on without a second thought.
It's Ultra-Hydrating
Since becoming a mom, I feel like I'm always prioritizing "what's practical." To be honest, this doesn't usually involve a lot of luxurious self-care (though, perhaps, it should). It's a small thing, but I love the ritual of applying this body butter every day. It has a really fabulous consistency, and the act of applying it allows me to feel like I'm doing at least one small thing for myself on a daily basis.
It Keeps Discomfort at Bay
During my third trimester, as my midsection started to reach peak roundness, my skin began to itch. Internet research told me that, while perhaps uncomfortable, this was totally normal. The good news? Applying the Mama Bee Belly Butter mitigated the sensation. Pregnancy comes with enough discomforts—I loved that this product made for an easy solution to one of them. 
Is this product magic? I can't say for sure. But to this day, I remain shocked that I walked away from my first pregnancy completely stretch mark free. Again, I reiterate that all bodies are beautiful. Stretch marks or not, the fact that our bodies can create, support, and deliver life is truly amazing. But if you're looking for a product that will keep your skin hydrated and healthy on a modest budget, I can't recommend this Belly Butter enough.