There is no right response to the recent upheaval we are living through. After all, seemingly overnight, our lives were turned inside out, effectively locking us away inside our homes. We're worried about our incomes, families, school closures and the resulting need for childcare—and are we even remembering to breathe through all of this too?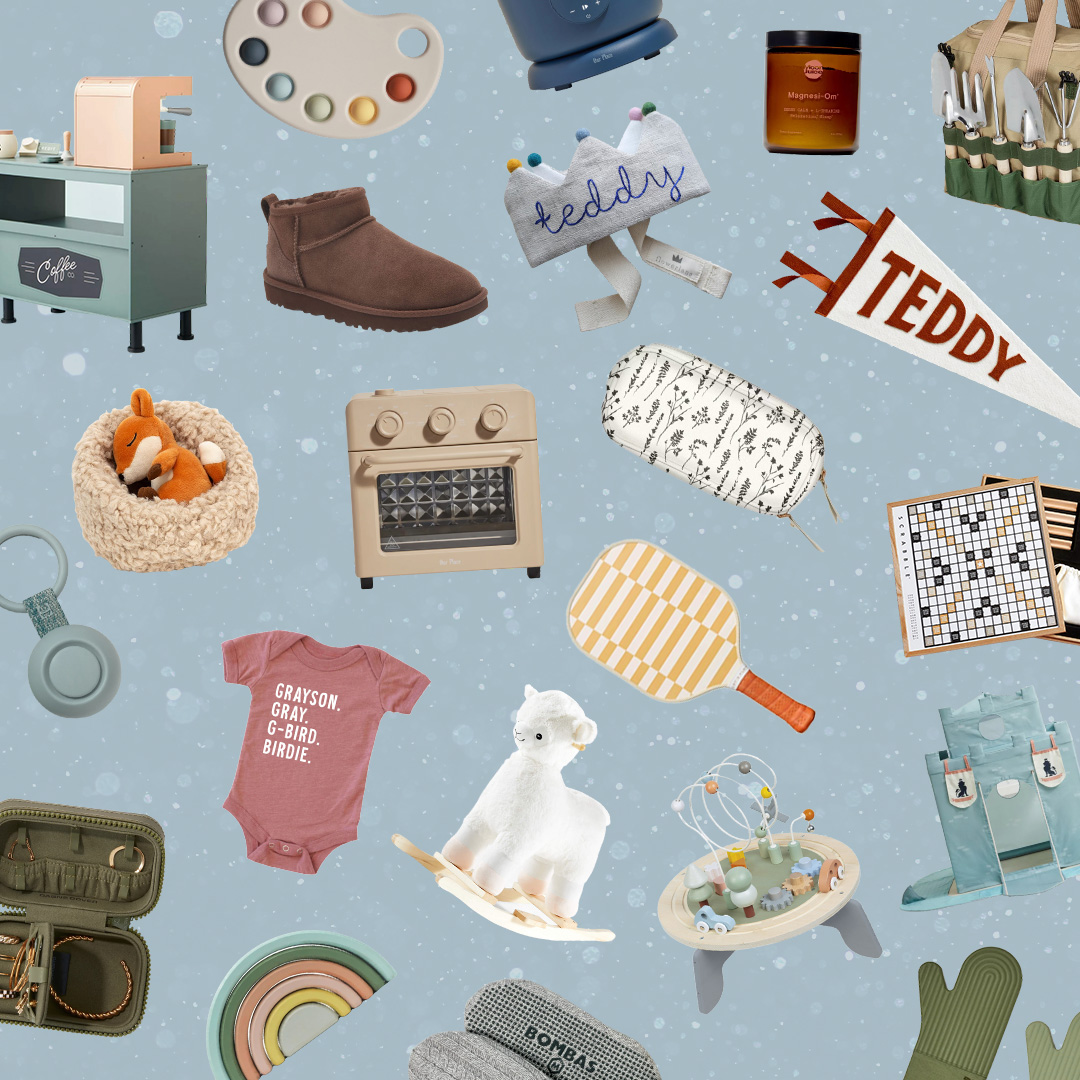 everything you need to ace holiday gifting this year 🎁
This is a surreal and scary adjustment. And as much as we strive to hide the realities of the situation from our kids, they can certainly sense a shift in the air. "Children feed off our energy," cautions Sofia Mendoza, a Licensed Clinical Social Worker. During this uncertain time, she encourages parents to turn inward to offer ourselves the same nurturing and comfort we provide for our children. "Many [of us] are feeling depleted and are in survival mode," Mendoza said. "When we are in survival mode, we are vulnerable to emotions like stress, anger, irritability, fear, and sadness." 
And while we have plenty on our plates at the moment, Mendoza encourages parents to view self-care as a safeguard—a preventative measure to keep anxiety at bay and peace reigning supreme within our homes. 
Here's our therapist-approved, seven-step guide to doing just that. 
1. Take Five
If taking time for yourself feels like yet another chore to add to your to-do list, don't despair. Tending to your mental health doesn't need to be a lengthy ordeal. Mendoza suggests moms pepper their days with small moments of peace and calm, such as taking deep, replenishing breaths; drinking coffee before your children awake; or squeezing in a few sun salutations while little ones do their own thing. "Five minutes here and there add up, and that's what we want—an accumulation of calming, pleasant, and soothing moments in our day to help regulate our nervous systems," Mendoza explains.
2. Build in Rituals
In this moment of uncertainty, a grounding practice feels more crucial than ever. This will look different for everyone, but a few ideas include exchanging massages with your partner to release tension, fitting in a few moments of quiet meditation, luxuriating in a hot shower, or even piling your little ones in the wagon and strolling down the block to soak in a sunny day (while social distancing, of course). 
3. Be Present
"Staying in the present moment is a gift because it allows us to focus with meaning and purpose, engage our senses, calm our nervous system, and bond with our children," Mendoza said. When we catch ourselves sinking into worry about the world around us, we can bring ourselves back to the present moment and focus on the task-at-hand, whether that's folding laundry or sorting puzzle pieces with one of our little ones.
4. Limit News and Social Media
Our interconnectedness has never been so important—and yet, tuning into social media and the latest news at all hours of the day may keep us at a heightened state of anxiety. Instead, put yourself on a phone app diet, negotiating a few times throughout the day when you can check in on the most recent news. Then when your time is up, get back to practicing mindfulness and living in the present moment instead of giving into fears that may have been triggered by the news cycle. 
5. Carve Out Quiet Time
On a normal day, moms need a break. For this moment in time, multiply that feeling by infinity. To get through this most stressful time, parents the world over are going to need moments of quiet solitude. If you are a two-parent household with both partners at home, consider exchanging one hour of downtime during the day. Use it to sit in peace, read a book, catch up on a guilty pleasure TV show, or nap—but resist the urge to work, clean, or otherwise take care of others. 
We all need downtime to refuel. If you are the lone parent at home, there are still wonderful ways to find quiet time to recharge. Build "peaceful time" into your child's daily schedule and encourage them to camp out in their room with an art project, stack of good books, etc. If that's not feasible, turn on the TV. These are desperate times, after all, and trading extra screen time for your peace of mind may be worth it in the long run. 
6. Practice Affirmations
Let's face it: sometimes we just need someone to tell us that everything is going to be OK. Introducing a few positive affirmations into your routine can do just that, offering a sense of stability and a measure of comfort that's much-needed these days. Before your feet hit the floor in the morning, practice taking a few deep belly breaths and offering yourself a dose of calm for the day. You may want to try phrases, such as, "In this moment, I am safe" and "This is temporary, and I am going to be OK."
7. Reach Out to the Pros
There is no shame in admitting that the stress of this situation is too much to bear. When the world feels heavy on your shoulders, know that there is help within reach—even when you are staying indoors. 
In response to this pandemic, many therapists are now offering sessions by phone or secure video chat. If you need emotional support outside of therapy hours, you can contact the Crisis Text Line by messaging "Home" to 741-741 to be connected via text messaging to a counselor 24/7.