I had big plans the last seven weeks of my second pregnancy—a huge birthday bash for my 2-year-old, a fancy Easter brunch for our little family of three, even a Pinterest-worthy list of activities to do with my firstborn before he became a big brother.
Then the COVID-19 pandemic hit.
At first, I wasn't concerned. It felt like something happening far away, a global event that wouldn't necessarily affect us in our little enclave in Northeast Florida.
But that changed quickly. COVID-19 has become something that we've all had to face head-on, whether it be dealing with the stress of social distancing, having major events like weddings or birthday celebrations canceled, or worrying about an immunocompromised friend or relative. But being pregnant adds a whole new level of uncertainty.
Here's what I'm doing to stay safe and sane as a pregnant woman during the coronavirus outbreak.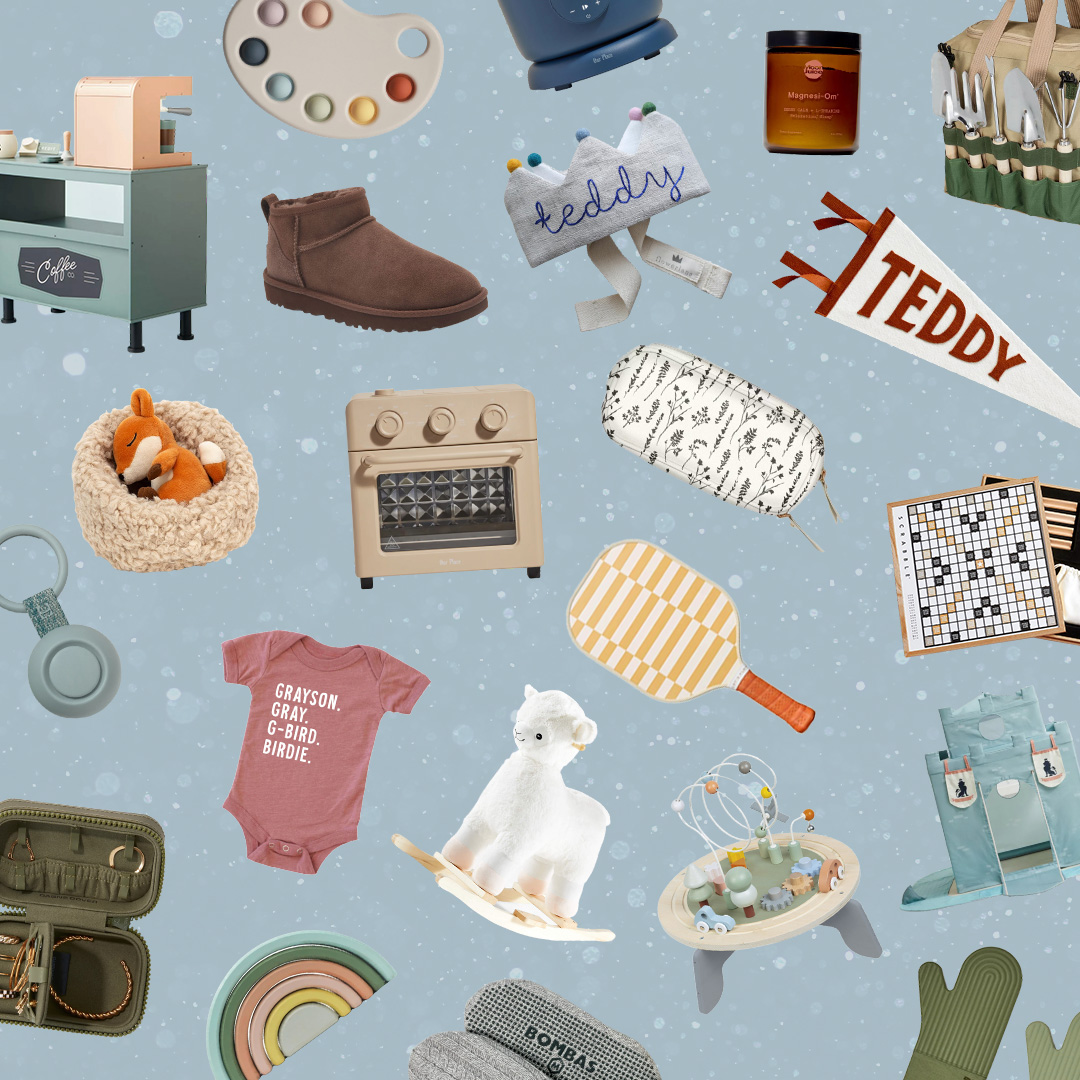 everything you need to ace holiday gifting this year 🎁
Taking Social Distancing Seriously
While I love spending one-on-one time with my son, a big part of what keeps me sane as a work-from-home mom is largely dependent on my mom tribe. They've been there for me through bad days, stressful work situations, even silly fights with my husband. They're my sounding board when I worry whether my son is hitting milestones as he should or if I need to take him to the pediatrician (again) for that rash.
But when officials started encouraging social distancing, I knew I had to take it seriously. The research on how COVID-19 could affect pregnant women is slim, and the CDC says they still don't know if it can be passed from an infected mother to her newborn. With that said, I knew staying away was what was best for me and my baby.
Not being able to see my best friends every day has been rough. Postponing my son's second birthday party was also heart-wrenching. Plus, entertaining my son on my own all day is hard. But I know it's the right thing to do, not just for my specific situation but for the population as a whole.
Staying Informed—To a Point
I'm a journalist, and it's long been a habit to watch the news and stay informed. But the daily updates on COVID-19 are on a whole new level—towns on lockdown, restaurants and bars closed across entire cities, even beloved celebrities testing positive. To be honest, it sometimes feels like we're living in a George Orwell novel.
With the news moving at such a breakneck pace, you could spend most of the day watching the coverage. But I've decided to only watch the news in the morning, during naptime, and at night. Any more than that and my anxiety starts to spike. Any less and I feel like I'm ill-informed.
I've also stopped watching in front of my 2-year-old. While I'm not sure he really grasps what's going on, I don't want to inundate him with potentially frightening images or adult themes.
Finding Stress Relief
As someone nearing the end of her pregnancy, I realize that now more than ever it's important for me to stay calm. Maternal stress has long been linked to preterm labor,  and the last thing I want to do (especially in the middle of a global epidemic) is to deliver early.
So, I've decided to do everything I can to stay calm. I've completely finished the baby's room, down to washing, folding, and putting away all the tiny clothes and hanging the art. I've cleaned out all our drawers and kitchen cabinets, put up new curtains, cleaned and organized long-neglected areas, and wrapped and assembled all my son's birthday gifts. I've also made it a point to support several local small businesses (online, of course), while also squeezing in some time for binge-watching Netflix and reading two books I started ages ago.
While your version of stress relief may look different than mine, I've found that checking things off my to-do list while stuck at home has gone a long way in reducing my stress level.
Having a Backup Plan
At my 32-week appointment, I asked my doctor about COVID-19 and how it might affect my delivery. She said to prepare myself to not have any visitors in the hospital apart from my husband. Immediately, the sweet visions I had in my head of my son meeting his little brother for the first time in a sunny hospital room, peering into the tiny bassinet at his tiny new brother tightly swaddled in a pink and blue striped blanket, went up in smoke. I wouldn't get that.
What she said shocked me then, but restrictions on visitors have become commonplace in recent weeks. I've decided to accept that I probably won't get the birth I envisioned. And that's OK. But I've also started preparing for less optimal situations.
For example, what if there are too many cases of COVID-19 at our hospital and they can't accommodate us? Our hospital recently had its first case, and I expect there will be more. Right now, I'm keeping an eye on the situation and researching other options, from delivering at other hospitals to a truncated hospital stay post-birth to yep, even home birth. And I'm not the only mom considering this option. Of course, talking to your own doctor is always the best course of action—they can provide advice and solutions directly relevant to your specific situation.
The COVID-19 epidemic has affected us all, not just those of us expecting a baby in the coming months. I know there are people who are dealing with far worse situations than I am—those with immunocompromised children, those who still have to report to work and send their kids to daycare, and of course, those who have already contracted the infection or love someone who has.
But being pregnant and on the cusp of giving birth right now is also really, really hard. Preparing backup plans and being mindful of my mindset is the best thing I can do for myself, and my family, at this time.