Before you actually experience maternity leave, you probably have some expectations around what it's going to be like. You may see yourself using the time to be super productive. Or you might envision yourself constantly out of the house, adventuring around town with your baby. And while that may be the case for some new moms, there's a good chance that a big portion of your maternity leave will be spent at home recovering and adjusting to life with a newborn.
As hard as it can be, try not to create expectations for yourself during maternity leave. Taking the proper amount of time to recover is essential. And it's OK to use this time to just hang at home and find your new normal.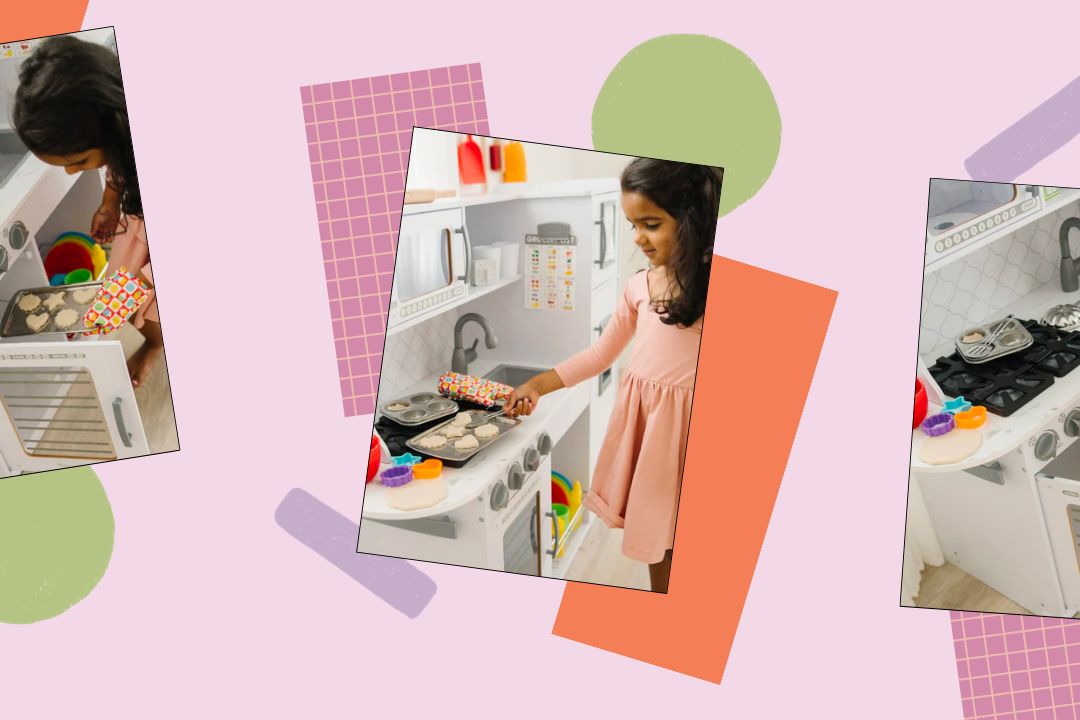 So, what's a mom to do with all this time during maternity leave? It's an excellent time to do a little binge-watching. Newborns are notorious for sleeping all day (we hope that's the case for yours!), which lends itself well to some mom TV time.
Now, what makes for a good maternity leave binge watch? We've selected our favorite shows that aren't too serious or dark (postpartum hormones are a very real thing), and they're watchable while multi-tasking (cleaning bottles, folding laundry, nursing, etc.).
Scroll down for a list of 30 shows worth watching.
Comedies
Schitt's Creek
Where to Watch: Netflix (but moving to Hulu on October 3!)
Number of Seasons: 6
Abbott Elementary
Where to Watch: Hulu and HBO Max
Number of Seasons: 2 (Season 2 just premiered on September 21!)
The Good Place
Where to Watch: Netflix and Apple TV
Number of Seasons: 4
The Sex Lives of College Girls
Where to Watch: HBO Max
Number of Seasons: 1 (Season 2 coming soon!)
The Mindy Project
Where to Watch: Hulu
Number of Seasons: 6
Shrill
Where to Watch: Hulu
Number of Seasons: 3
Jane the Virgin
Where to Watch: Netflix
Number of Seasons: 5
Never Have I Ever
Where to Watch: Netflix
Number of Seasons: 3 (Season 4 coming in 2023!)
Grace and Frankie
Where to Watch: Netflix
Number of Seasons: 7
Workin' Moms
Where to Watch: Netflix
Number of Seasons: 6 (Season 7 coming in 2023!)
Dramas
The Crown
Where to Watch: Netflix
Number of Seasons: 4 (Season 5 coming this November!)
Grey's Anatomy
Where to Watch: Netflix and Hulu
Number of Seasons: 18 (Season 19 coming October 6!)
Only Murders in the Building
Where to Watch: Hulu
Number of Seasons: 2 (Season 3 coming soon!)
Mad Men
Where to Watch: Amazon Prime Video
Number of Seasons: 7
Bridgerton
Where to Watch: Netflix
Number of Seasons: 2 (Season 3 coming in 2023!)
Succession
Where to Watch: HBO Max
Number of Seasons: 3 (Season 4 coming in 2023!)
The Bold Type
Where to Watch: Hulu
Number of Seasons: 5
Suits
Where to Watch: Peacock and Amazon Prime Video
Number of Seasons: 9
The White Lotus
Where to Watch: HBO Max and Hulu
Number of Seasons: 1 (Season 2 coming October 30!)
Gilmore Girls
Where to Watch: Netflix
Number of Seasons: 7 (+ A Year in the Life revival episodes)
Reality TV
Queer Eye
Where to Watch: Netflix
Number of Seasons: 6 (Season 7 coming soon!)
Selling Sunset
Where to Watch: Netflix
Number of Seasons: 5 (Season 6 coming in 2023!)
Love Is Blind
Where to Watch: Netflix
Number of Seasons: 2 (Season 3 coming October 19!)
Making It
Where to Watch: Peacock
Number of Seasons: 3
The Real Housewives of Beverly Hills
Where to Watch: Peacock
Number of Seasons: 12 (Season 13 coming soon!)
Survivor
Where to Watch: Amazon Prime Video
Number of Seasons: 42 (Season 43 just premiered on September 21!)
90 Day Fiancé
Where to Watch: Amazon Prime Video
Number of Seasons: 9
Below Deck
Where to Watch: Peacock
Number of Seasons: 9 (Season 10 coming soon!)
The Real Housewives of Potomac 
Where to Watch: Peacock
Number of Seasons: 6 (Season 7 coming October 9!)
Love Island
Where to Watch: Hulu
Number of Seasons: 8 (Season 9 coming in 2023!)