There is no question that being a mother today is complicated. And a few weeks ago, the situation became even more complicated.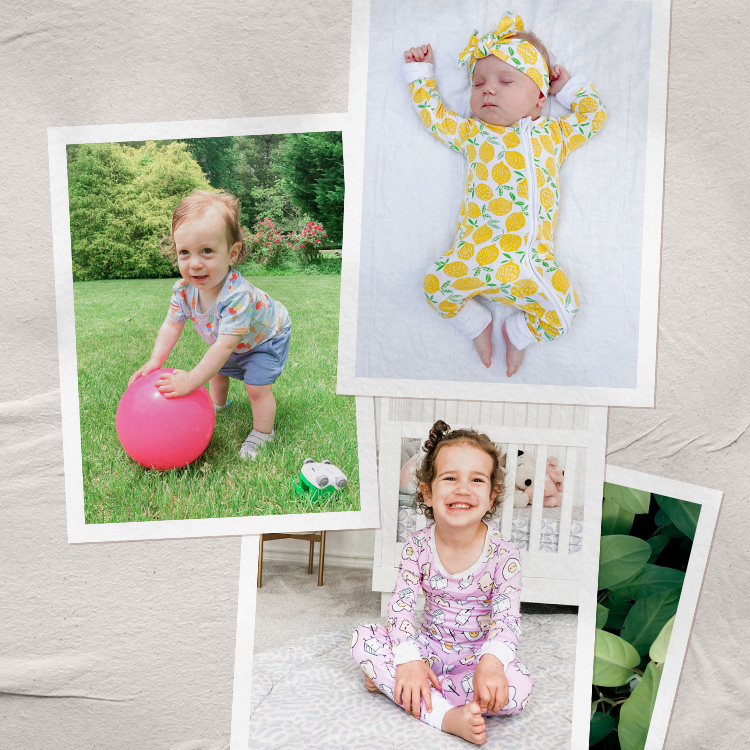 it's more than just their cute PJs... get ready to add to cart! 😍
Some of us are now at home juggling our kids' learning amongst our own work, daily tasks, and meal preparation. Others are struggling to find childcare while they continue to work outside of the home, often on the front lines of the current crisis, while still trying to manage their family's health, education, and overall wellness. All of us are filled with confusion and overwhelm as we try to figure out what a new normal is going to look like.
One thing is probably for sure, though: we're likely neglecting our own health while we try to pick up all the pieces for all of the loved ones around us. But what we've always been told is now more important than ever: we can't pour from an empty cup!
If you're like me, staying properly hydrated, which was already a struggle before as a working mom with two kids, has now dropped all the way to the bottom of the list. And I feel its effects. Tired, sluggish, drained all day—this is becoming a norm. And this is where Hint, fruit-infused water that I can have delivered, comes in to rehydrate me in the best way.
Hint is infused with delicious fruit essences and the flavored water is a great, delicious way to get your ounces in with a little twist. Now that we're trying to minimize our outings, gone are the days I'm picking up coffees, juices, and teas while out running errands or dropping my kids off to school. I'm relying on the water in my home in a big way to maintain hydration, and let's face it, it can get a little dull. Hint comes in a ton of fun flavors—like watermelon, blackberry, cherry, and peach (my favorite!)—so I can get my fill of flavors without having to leave the house.
Hint delivers refreshment without sugar, diet sweeteners, calories, or preservatives, making the healthy, flavored water a great alternative to other sugary drinks. And it tastes good, which makes you want to drink it all day. The best part? Hint can be delivered straight to your door, making it an easy way to get a boost to your hydration routine, while still practicing safe social distancing.
Here are a few ways that I remember to stay hydrated:
1. Use reminders
There's a good amount of hydration apps that were created to help you remember to drink up, but good ol' phone reminders work just as well. Just set a few per day to make sure you're checking in on yourself during the day and drinking the amount you need.
2. Pour from a big bottle or cup
I fill up a steel one-liter bottle in the morning and use that to pour my glasses all day so I can keep track of exactly how much I'm drinking. I feel more accomplished knowing I drank at least a liter during the day and can work on my goal of drinking more than that.
3. Make it a routine
Create habits during the day where drinking a large cup of water is the norm. You can drink a glass while your coffee brews, one after you eat your breakfast and lunch, and another while you're getting your kids' meals ready. Doing this regularly will create a habit, and you'll be soon staying hydrated without even noticing.
4. Eat your water
Fruits and vegetables high in water content—like melons, berries, citrus, cucumbers, lettuce, zucchini, and tomatoes—totally count towards your water intake. Swap out some snacks for these water-rich alternatives and feel the benefits.
If you're ready to up your hydration, our friends at Hint are offering a new customer special—enjoy 36 bottles of fruit-infused water for $36 (way less than you can get it for at the store!), plus FREE shipping.
Check out Hint here to choose your flavors, pick 3 cases, and use coupon code 36 BYOB at checkout!
This post was in partnership with Hint but all of the opinions within are those of The Everymom editorial board.