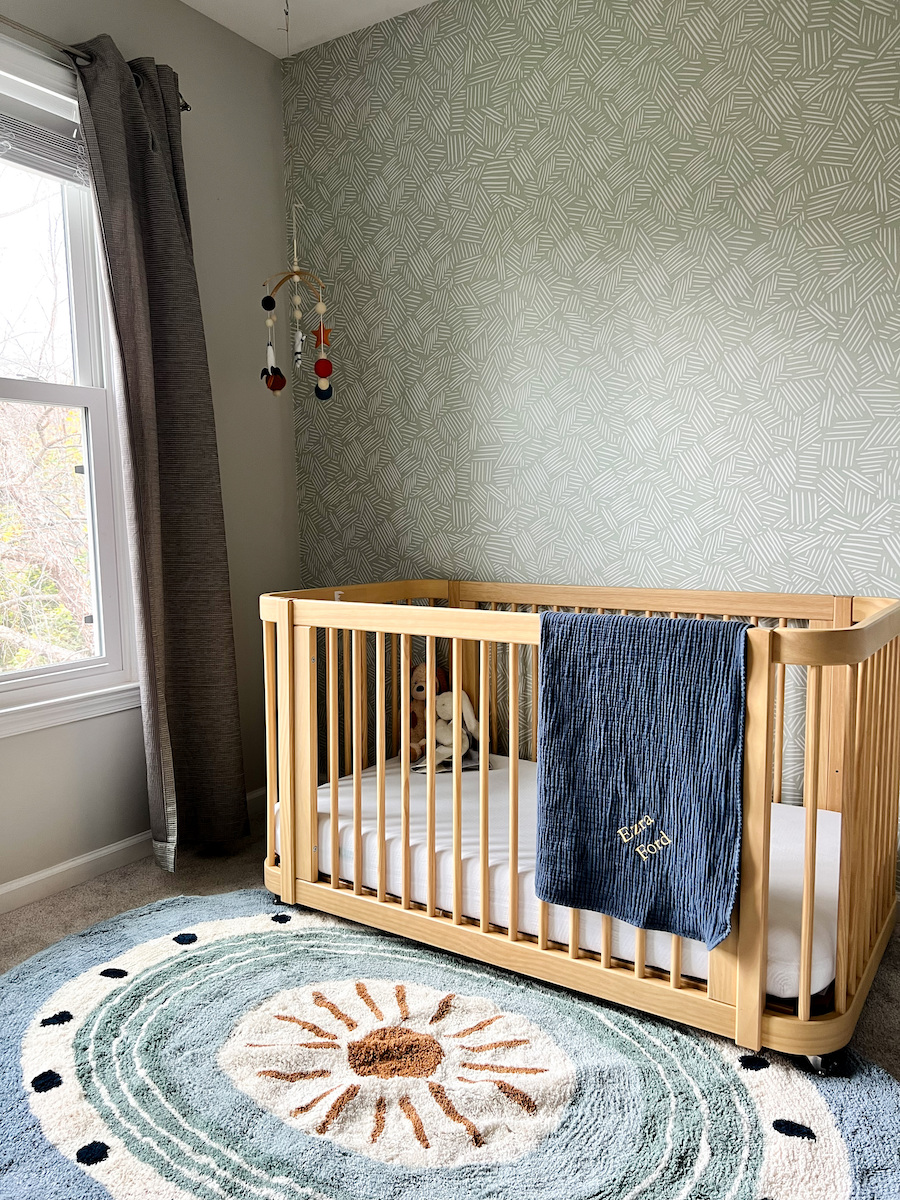 editor-favorite crib brand Nestig just released gorgeous new wallpapers that will easily transform any space 😍
Hey everyone! Alaina and Danielle here! We're thrilled to share that the next chapter of The Everygirl is here: The Everymom! We're so excited to introduce this next venture with you.
Launching The Everymom was always the next natural step for The Everygirl as we have always planned to grow with our readers to address the ever-changing shifts in focus that parenthood brings. We've helped guide and inspire this generation of charismatic, hard-working Everygirls who have spent years developing their careers, global experiences, and self growth, and we want to continue to do that for our readers that choose to take on the great adventure of motherhood – either with a partner or on their own. The Everymom will aim to help, inspire, and spotlight those women and their stories.
We came up with the idea more than four years ago, and now that we're both expecting (due just seven weeks apart this spring/summer!), we once again find ourselves in a place in life where we need a resource that doesn't quite exist.
Our team has been working diligently over the past six months to build a tribe of moms–working, stay-at-home, experienced, new, and everyone in between so we can share stories, advice, struggles, and triumphs. TheEverymom.com will seek to provide a space where mothers of all ages can visit to seek guidance on parenting topics, health and wellness content and shopping guides for themselves and their children.
So who, exactly, is The Everymom?
Anyone who's a mom, trying to be a mom, thinking of becoming a mom, that's who this site is for. We want to have your story and for you to see the faces and stories of people like you and different from you.
We answer questions like this and more in the video above!
We so hope you check it out – and more importantly – enjoy!
Remember to follow us on Instagram, Facebook, Pinterest, and Twitter. We also created a private Facebook group where you can connect with other moms, ask for advice and learn new things.
LOOKING TO WRITE OR SHARE YOUR STORY?
Email 

[email protected]

Subject line: Headline of your Story Pitch
Include the full article, detailed outline, and writing samples in the body of the email
LOOKING TO SUBMIT A HOME OR NURSERY TOUR?
Email 

[email protected]

Subject line: Home Tour (your city)
Include a link to a photo album that has pictures of your space
Your name, city, kids ages