You probably know Jordin Sparks as the Season 6 winner of American Idol, the songstress behind the pop ballad "No Air," and the star of Broadway's In the Heights and the feature film Sparkle. But in addition to all of her Hollywood success, Jordin also recently became a first-time mom to her adorable son DJ, whom she's raising with her husband, Dana Isaiah. So, what exactly has life been like for the singer since she gave birth to baby DJ in May 2018? "It's been crazy!" Jordin candidly told us during a recent phone interview. (We feel ya, girl!)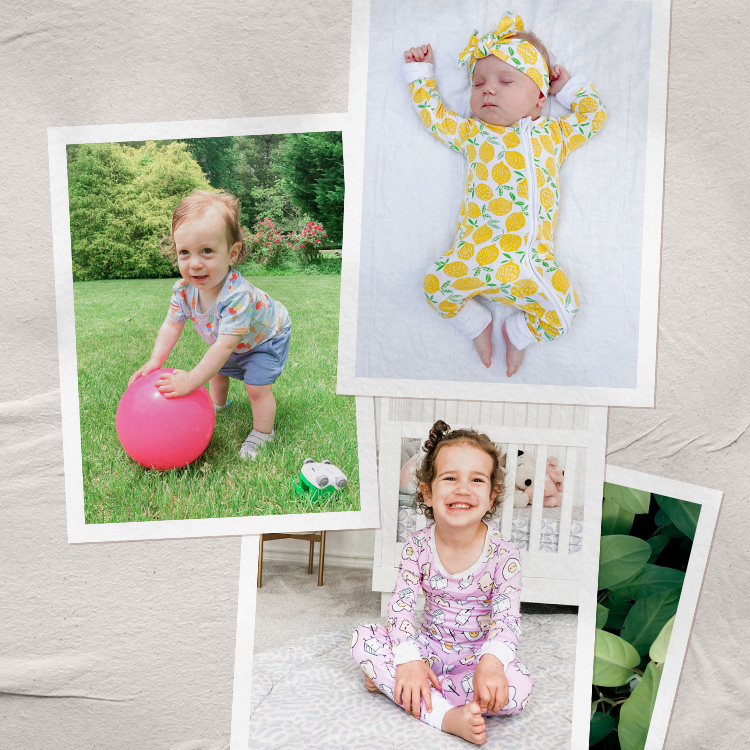 it's more than just their cute PJs... get ready to add to cart! 😍
"I've gone without sleep for a very long time in my career, but this type of exhaustion is different. It's a good exhaustion. It's so much fun and so worth it," the 29-year-old continued. "It's so amazing to see him learn something new every day. It's been the most incredible thing to watch him grow, to develop his personality, and to see which little parts of me and my husband he's adopted."
Though motherhood has, of course, been an unforgettable experience for the star, Jordin admitted that being a parent also comes with its fair share of challenges. "They don't tell you about what happens after you give birth. Everyone knows you won't get sleep, but there are so many things for a mom that can happen hormonally and emotionally. My anxiety went through the roof," she told us, adding that she was even "terrified to leave the house" without her newborn son at times. "I would think fearful thoughts like, 'If I'm not around, something will happen to him.' I think that was very challenging because I didn't know how to navigate that. It's never happened to me before."
Editor's Note: If you are having these thoughts, it's important to know this can be a symptom of postpartum anxiety or depression. If you're not sure where to turn, then please reach out to a professional, call 800-944-4773 or visit the Postpartum Health Alliance or Postpartum Support International.
Thankfully, Jordin could lean on her husband, Dana, for the postpartum support she needed. "[He] was so helpful and strong and definitely helped me to navigate that [time]. I had to learn to harness the anxiety, take it forward, and not let it trap me. I think the challenging part now is that we don't live by a lot of our family. We've been very hands-on for the last year and a half, and now that [DJ's] walking and eating solid foods, we're finally getting to the point where we are able to leave him with someone else we trust."
The "Battlefield" singer also opened up about how becoming a parent has impacted her professional endeavors in addition to her personal life and why it's important for her to be a working mom. "The depth of feeling and emotion I have has expanded tenfold — even more than that — so everything is a little bit different. The space that I draw inspiration from is different," Jordin told us. "Work and everyday decisions are based on [my son] — how can we set him up for his future? Is he going to want to do this? What about his naps? I love every second of it. I knew that I would love being a mom, but I didn't know I was going to adore it as much as I do. It's the craziest thing ever."
As for being a working mom in 2019, Jordin admitted it's "mentally tough to leave your kid when you go to work." She continued, "You physically leave, but your mind and heart are with them while you're at work. I think that showing them that you want to be a working mom and that this is your dream shows that working hard can help them to achieve their goals. I think switching the mentality from 'I dread going to work' to saying, 'It's an amazing opportunity to go to work' helped me to lead by example and to show my child that hard work pays off."
Now that DJ is a little older, Jordin and her husband are eager to make new summer memories with their 14-month-old and did so by recently taking a family trip to Kalahari Resorts & Conventions. But vacationing at a waterpark with a toddler wasn't something Jordin took lightly, and through her partnership with Kalahari is working to ensure parents and kids know the importance of water safety. through her partnership with Kalahari. "We had the greatest time," she said of their visit. "DJ loves the water. Whether it's bath time, the shower, the pool in our backyard, or water coming out of a hose, he wants to play and to be around it. Now that he's walking, it's really important that we get him into some classes to learn how to swim… It really only takes a second for an accident to happen. We want him to be comfortable around water and know how to swim."
To celebrate Kalahari Resorts' National Waterpark Day — it's coming up on Sunday, July 28! — Jordin also teamed up with USA Swimming Foundation's "Make a Splash" program, which sends representatives to underserved communities to help teach kids how to swim. "It's so important that kids are able to have fun in the water and also be safe," Jordin explained of their work. "Studies show that children who learn how to swim are healthier and more confident. If you think about summer vacations with family, there's often a body of water involved — whether it be the beach, the ocean, a pool party, waterparks, a lake, or a river while camping. It's really important for kids to learn how to be safe in that element and to feel more confident in those situations."
So, now that Jordin seems to have new motherhood down pat, we couldn't help but ask if she and her husband are planning to welcome baby No. 2 anytime soon. And, frankly, her response couldn't have been more relatable! "DJ is the equivalent of five kids, so right now… we're good! I don't know what's going to happen in the future but for now, we're happy with just one," she told us. 
In the meantime, the working mom is thrilled to be spending quality time with her family-of-three and is busy recording new music (we. can't. wait!) and filming a new holiday movie and a TV show. "I'm working on new music which I'm very excited about. I'm hoping that by the end of this year or beginning of next year we'll be able to have new music that you guys can hear," she explained of her latest projects. "I'm also working on a new movie that's Christmas-related which I absolutely adore — I was born in December, so Christmas runs through my veins! I'm also starting to film a TV show called Unrelated which will be on Freeform. [Life is] pretty busy but it's all good!"
To learn more about Jordin's partnership with Kalahari Resorts for National Waterpark Day, visit kalahariresorts.com.