Once I took the plunge and officially entered the world of cosmetic injectables with my first Botox experience, I was forever changed. I never thought I would put myself through pain or expense for esthetic reasons, but I was wrong. My dentist suggested I try some heavy-duty Botox for my TMJ, and when the doctor said he had some units left and asked if I wanted to try them anywhere else, I figured… when in Rome.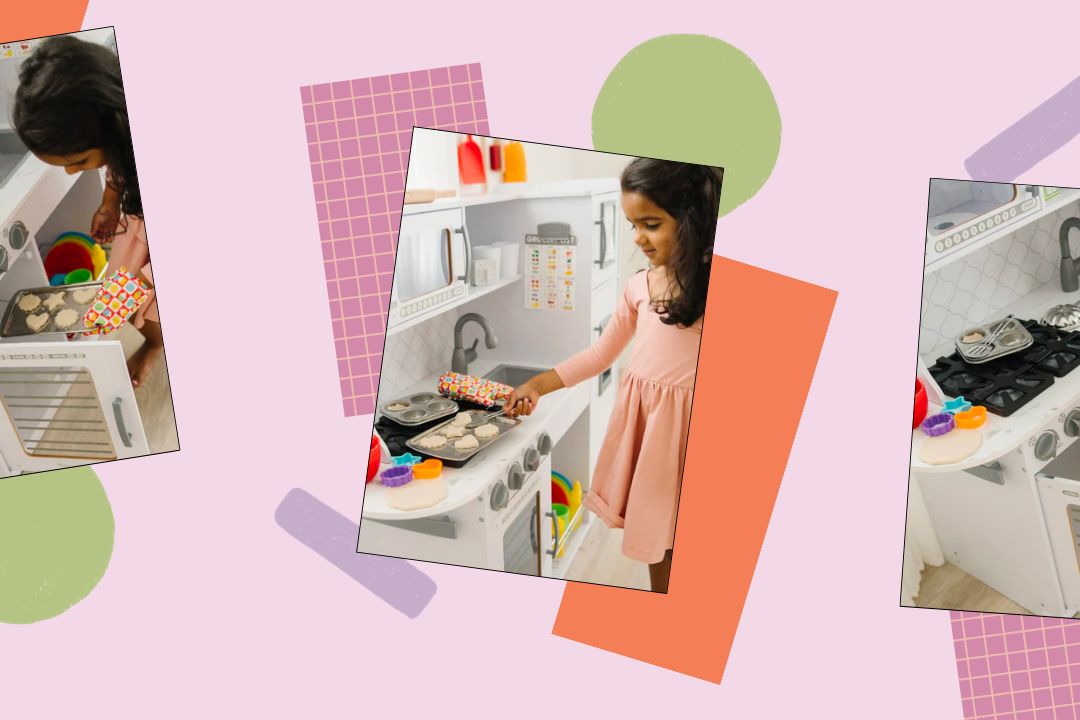 And I've never looked back.
I love how Botox (when done correctly) is subtle, relaxes my forehead lines and enhances my skincare routine by giving me a bit of a smoother surface. But as I was warned, it's a bit addicting. I mean, I actually look forward to it now!
The only other injectable service that's ever crossed my mind is lip injections.
As a beauty and skincare writer, I follow tons of doctors and injectors on Instagram, and I found myself intrigued every time I scrolled past a lip enhancement before-and-after. I never particularly cared for my lips, but I didn't hate them either. They were just… lips. But as I got older and became a mom, I felt like I started looking more tired and "blah." So I began considering ways to "zhuzh" myself up a little bit. Could the answer lie in lip injections?
Spoiler alert: Yes.
I have a super high pain tolerance, so I was never worried about that part. My chief concern was looking like certain Hollywood stars whose lips take up half their face. No thanks. I also wanted to be sure I chose the right provider, the right product, and the right service. So I turned to one of the best in the game, Dr. David Shafer of the Shafer Clinic. He's a double board-certified plastic surgeon practicing in New York City, a diplomate of the American Board of Plastic Surgery, and a member of the American Society of Plastic Surgeons.
Meet the expert

Dr. David Shafer

Double Board-Certified Plastic Surgeon and Owner of the Shafer Clinic

Dr. Shafer is also a diplomate of the American Board of Plastic Surgery and a member of the American Society of Plastic Surgeons.
First, I learned about all the options that exist and the difference between lip flips and lip fillers. Then I decided to go for it and give lip injections a try. Here's what I learned.
What are lip injections?
Lip injections are exactly what they sound like: a nonsurgical procedure that involves direct injection to the lips to restore or add volume (aka lip fillers).
During the process, most injectors first use a topical or injectable numbing agent to minimize discomfort. Then the lips are directly injected at different points with a dermal filler (a gel-like substance with a hyaluronic acid base).
According to the Allergan Aesthetics Global Trends Report, patients are looking for more elevated experiences, and they're done with the overfilled look. Dr. Shafer says at the Shafer Clinic, they want their patients to still look natural and like themselves—but the best version of themselves. To achieve this, Dr. Shafer and his team often use Juvederm Ultra and Juvederm Volbella. Juvederm Volbella is thinner and gives the lips that just-glossed look, while Juvederm Ultra A delivers more volume with a pillowy effect.
So who's a candidate for lip injections? Essentially, they're for anyone who's looking for more plump in their lips. Though lip injections do cost more than a lip flip (pricing can vary significantly depending on the provider and location), they also last longer. To maintain your lip filler, you'll typically need to go back every 12-18 months.
What is a "lip flip?"
Unlike lip injections that use filler for volume, a lip flip uses Botox, a neurotoxin, to achieve the desired effect by manipulating your muscles. Dr. Shafer says it's a great nonsurgical option for someone who wants fuller-looking lips but who has "a hyperactive muscle around their mouth that causes their upper lip to turn in or lift up when they smile."
This is also known as a "gummy smile"—when some people smile, their lip can curl under or up, revealing their gum line.
Dr. Shafer explains that this nonsurgical procedure makes your lips appear bigger, but not injected with extra volume. During the procedure, he says, "your Cupid's bow and corners of your mouth will be injected with Botox." It's generally not painful, though the point of injection may feel like a sharp scratch. There are very few side effects to a lip flip and very little downtime. You may notice the effects starting to wear off around the three-month mark, and you can choose to go back for more to maintain your lip flip if you'd like.
Unlike lip filler, which can be dissolved with an enzyme called hyaluronidase, a lip flip can't be undone and will just wear off with time.
Lip filler versus a lip flip?
Essentially, Dr. Shafer says, "If you have a decent amount of natural volume in your lips but would like to change the shape up a bit, a lip flip is a better choice. If you're looking to add volume and have a longer lasting effect, you should choose lip filler." But, he stresses, "Always consult with your trusted, board-certified provider about any concerns or questions you may have!"
My experience with lip injections (plus before & after pics!)
After learning about my options, I worked up the nerve to go with lip injections. Knowing that if I hated it, I could "undo" it was important to me, but I also wanted to get volume results. I don't have a gummy smile or much natural lip volume, so I wasn't the best candidate for a lip flip.
"Getting my lips done" was a really straightforward experience. First, I had a consultation with Dr. Shafer and we talked about what I was looking for. I stressed that I wanted it to be super subtle and definitely didn't want it to be obvious that I "got them done," and he said to achieve that, we would do a .5 syringe on top and another .5 on bottom.
Before
A topical numbing solution was applied to numb my lips. After about 20 minutes, Dr. Shafer came back and got right down to business. There were about eight pokes altogether across my top and bottom lips. It wasn't completely painless, but it wasn't awful, either.
After numbing gel
Immediately following, my lips were swollen and numb. They were a bit bigger than I had hoped for, but I'd been reassured by Dr. Shafer, his team, and friends that the swelling would go down quickly. So I iced my lips for a bit and practiced patience (which does NOT come easily to me).
That night, my lips were swollen and sore, but instead of obsessing over it I trusted the process. The next day, they looked better.
And by the third day, I was in love (and still am).
After