I'm creeping up on 37, I have two high-energy boys, and I had my second baby right in the midst of the COVID pandemic as my husband was recovering from a bout of it himself.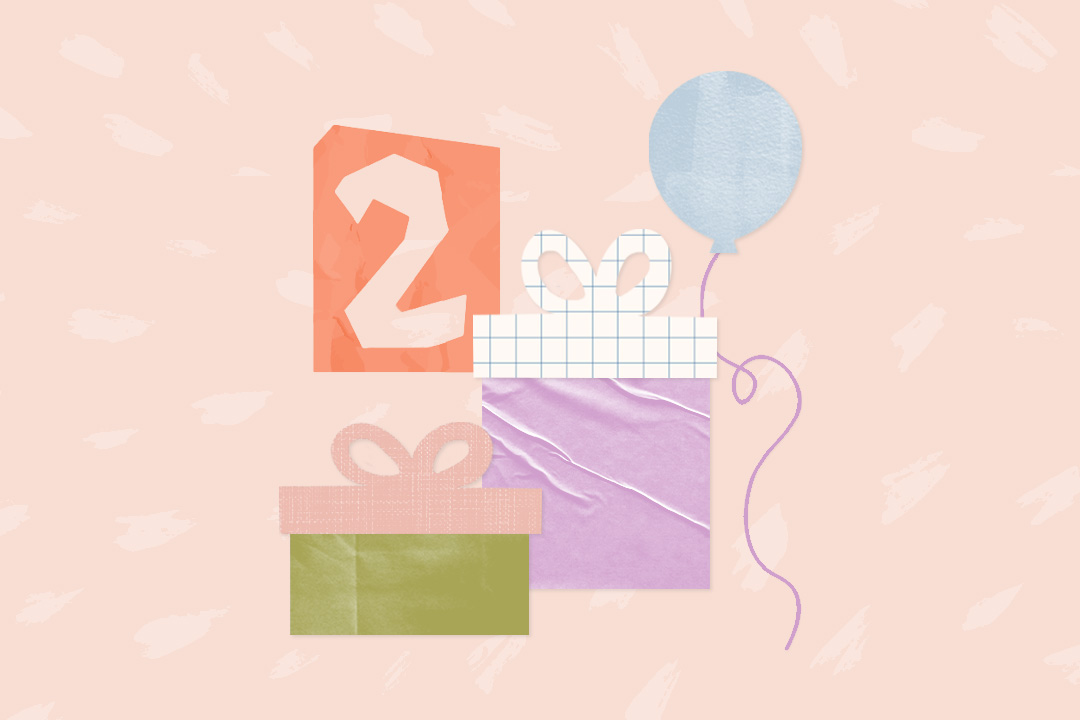 a LO in your life will love these! 🎁
I'll be honest—I've aged. I've noticed more and more wrinkles and fine lines on my face, especially my forehead. Recently, I took the plunge and got Botox to reclaim my pre-baby, pre-pandemic youth. At first, I really loved the results. My forehead lines were almost completely gone, and my eyes were lifted the tiniest bit. But after a few weeks, I realized Botox wasn't for me. Here's why and what I'm choosing to do for my skin instead.
The Drawbacks of Botox for Me
First and foremost, Botox is expensive. I received 44 units and at $14 per unit, it came out to roughly $616 per session. While my budget wasn't the only factor, I had a hard time committing to spending upwards of $600 four times a year to maintain my wrinkle-free face.
I know mom guilt is pervasive and many of us struggle with finding time for self-care. But I found myself feeling so much guilt about spending that kind of money when those funds (almost $2,500 annually) could be allocated to our investment portfolio, college savings fund for our boys, or home improvement projects.
Another drawback? Post-Botox, I felt a heaviness in my forehead, where I received most of the injections. After doing some research, I learned that a heavy feeling is common after your first treatment and is caused by "over-Botoxing" the frontalis muscle, which spans your forehead.
Lastly, I realized something. Botox severely limited by my "mom face"—you know, the one you give your kids as a warning before they're about to do something they know is off-limits. This might sound like a minor drawback, but I sure missed the power of certain facial expressions when my kids were emptying my diaper bag tampon stash onto the floor of a restaurant.
What I'm Doing Instead
Skin Cycling
Are you on TikTok? I fully admit that I feel too old to be an active participant in viral video trends, but I occasionally scroll the app for cleaning and beauty tips. It was on TikTok that I discovered the new, dermatologist-approved trend of skin cycling—videos of which have racked up 3.5 billion views and counting.
Skin cycling is a four-night skincare routine that consists of two nights of treatment followed by two nights of recovery or skin repair. Here's the process:
Night one: cleanse, exfoliate, moisturize.
Night two: cleanse, retinoid, moisturize.
Nights three and four: cleanse, barrier repair, moisturize.
I've been skin cycling for about a month, and let me tell you, it's been an absolute game-changer. My skin is smoother and more hydrated. Plus, skin cycling has reduced the appearance of wrinkles—though not to the extent of Botox.
Upping My Product Game
I used to be the girl who bought an entire product line and used it religiously, hoping it was the magic solution to all my aging woes. But I've realized that these product lines, however high quality they are, aren't tailored to my specific skin issues.
That's why I've done a complete overhaul of my skincare routine. I've swapped my over-the-counter retinol product for a prescription-strength one. I've also replaced my physical exfoliant with a chemical one since I have extremely sensitive skin. And I haven't shied away from mixing product lines and price points based on my individual skin concerns.
Exploring Other Skincare Options
After sharing my Botox experience with friends and other people who've used injectables, I've realized that Botox isn't necessarily a one-size-fits-all solution for youthful skin. Dysport, another injectable, is more diluted and cheaper than Botox, but achieves similar results. And Xeomin is another injectable without protein additives, meaning the body is less likely to develop resistance to the treatment, which can happen with regular Botox use.
If injectables aren't your thing, facial treatments such as microneedling, chemical peels, and HydraFacials can also help achieve a more youthful look, though your dermatologist can help you determine the best treatment for your skin type and concerns. Of course, skincare treatments also come at a cost. I've started getting regular facials and I even dyed my eyebrows a shade darker (misdirection, my friends: My eyebrows look amazing, which I think distracts from the dreaded forehead lines.)
I'm not taking Botox off the table forever. Maybe I received too many units, or a different product might be a better fit. But for now, I'm staying away from the injectables. Instead, you'll find me skin cycling—or on TikTok, scrolling for the next big beauty trend.