Let's be honest: We need all the help we can get as new mothers. And who better to emotionally support us than our own mothers? After all, they've done this before and we can be our real self with them. But it's not always that easy. For those with mothers or mother figures in their lives, many have mothers who don't know the best way to support us or assume they know but give too much or too little. This is where the real struggle happens: when new mothers don't get the support they crave from their mother automatically and don't know how to ask for it.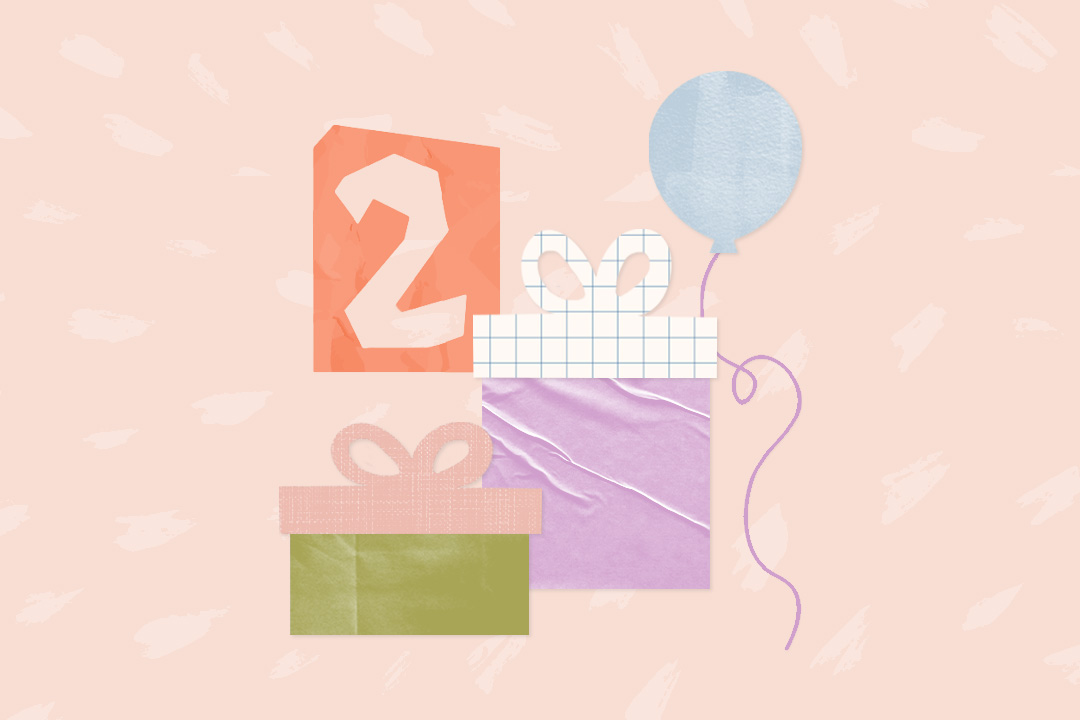 a LO in your life will love these! 🎁
As with many female topics, the mother-daughter relationship has not received enough attention and research. Because of this, most people believe myths. Like "we struggle because we're two females in a relationship," "we're hormonal," "we're too sensitive," or "we're bound to fight." But we don't need to settle for explaining away one of our most important relationships.
As a family therapist specializing in adolescent girls for over a decade, I witnessed the disconnect between mothers and daughters every day. I knew there was for more us than settling for tension and conflict. Even as a trained family therapist I wasn't aware of these specific dynamics until I learned from the feminists and pioneers who came before me. Now I focus on educating and guiding mothers and daughters through the tough-to-have conversations. With the right information and guidance, no one has to settle for less than they deserve.
I know that what we crave most as daughters is to feel understood and loved by our mothers, and we do not want to struggle—even if it's been a big part of our relationship. Knowing what gets in the way not only makes our relationship more enjoyable but also invites us to be cared for. Let's get to the bottom of how the mother-daughter relationship changes when the daughter becomes a mother and the mother a grandmother.
The shift when the daughter becomes a mother and the mother a grandmother
We'll start with the research. Rosjke Hasseldine found that the mother-daughter relationship is lifelong as we pass through stages in our relationship—for example, when the daughter becomes an adolescent, moves out on her own, gets married, and becomes a mother herself. As a mother and daughter reach a new developmental stage, their relationship will need to adjust to the issues at hand.
There is often a shift in dynamics between mothers and daughters when the daughter becomes a mother and the mother a grandmother:
Daughter may have to share the limelight and is left in need of more love and attention.
Daughter is in need of a tremendous amount of emotional support during this time.
Both mother and daughter may have different ideas of what the "right" amount of support is.
Daughter may see her mother interacting with the grandchild in a way that she never felt herself.
Mother may be returning to work or retiring and have other plans for her life.
You may see yourself in these dynamics. It certainly was my story. When I had my daughter, I was living in a different city from my family. And without the help I needed and didn't know how to ask for. I didn't know that I would feel utterly alone and unsure of myself most days. Or that part of my preparation for motherhood should have included adjusting my relationship with my mother—on top of buying the crib and taking the parenting classes.
Instead, I expected my mom to read my mind about what I needed from her. As the first daughter to have a baby, there was no roadmap for either of us. To make matters more complicated, my mother had just gotten her first full-time job and was less available than ever before. The combination of me not being able to ask for what I needed from her and not knowing what I needed made me resentful. All I knew was that I felt disappointed and unsupported in our relationship and remained silent.
Mother-daughter relationship cycles often repeat
What I didn't know at the time is that history repeated itself when my mother was a new mother with me. She also was unsupported by her mother who had just returned to work full-time. She handled this just as I did, developing friendships with other new moms and quietly forging forward. This cycle didn't come from a lack of love but rather women not having a voice to ask for what they need.
This cycle didn't come from a lack of love but rather women not having a voice to ask for what they need.
Knowing this doesn't change the fact that my needs weren't met. But it helps me understand what happened. It helps me have empathy for my mother and myself and want to change the future for my daughter. Just like anything else, when we realize there are real reasons for our struggle, we can make a conscious change. Being aware of the dynamics in your mother-daughter relationship is no different.
As you can see, it is critical for mothers and daughters to have a language to ask for what they need from each other. This helps us release any underlying disappointment, jealousy, or anger. Walls aren't built and distance isn't created. When mothers and daughters understand each other, they can enjoy their relationship for a lifetime. With understanding comes true connection and love.
Preventing and navigating conflict between mothers and daughters
The following solutions will help you both prevent and navigate conflict that arises during this stage of your relationship.
Understand that our mothers may be limited in the support they offer depending on what they received themselves.
Empathy is a huge part of any relationship. But it is especially important in the one between mothers and daughters. Much of our relationship is a repeat of the past—how mothers and daughters related to each other in the past. My mother didn't get what she needed from her mom.
My grandmother didn't have her mother (she died after childbirth) and raised her babies on her own. But she shared with my mother that she wanted to help my mom because no one did it for her. My mother's words were, "We just didn't think about asking for help."
Ask for what you need from your mother.
As women, we are awesome at meeting everyone else's needs. A new mom is a pro at this. But what really serves us is being able to ask for what we need for ourselves. And this is especially true in our mother-daughter relationship because if a daughter doesn't know how to ask for what she needs, her mother typically doesn't either. Then, you have two women in a relationship with each other who can't honestly ask for what they need. This leads to misunderstandings and miscommunication. One way for you to begin to change this narrative for yourself is to stop waiting for others to ask what you need and start telling them. The more you do this, the more it will come naturally. You will find yourself getting what you want because you've finally said it out loud!
Think about whether what you are getting from your mom in your current stage is enough.
When we move from one stage to the next, it will serve you to check in on your relationship.
Are your needs being met?
Are you expecting too much of your mother?
Does it feel like there are any underlying issues that are causing you to attempt to mind-read your mother's intentions or "real" feelings?
Are you communicating and seeing each other as much as you'd like?
These are conversations I have with mothers and daughters often, uncovering what's underneath the blip in their connection. Mothers and daughters may not need months of therapy together, but even just a one-on-one conversation that invites you to be honest with each other can make a big difference. Often, it's just listening and understanding, releasing the conflict, and feeling the love.