New guidelines for pediatric long COVID were recently published in PM&R: The Journal of Injury, Function and Rehabilitation, a journal from the American Academy of Physical Medicine and Rehabilitation (AAPM&R). Why the new guidelines? Dr. Laura Malone, a pediatric neurologist and co-director of Kennedy Krieger Institute's Pediatric Post-COVID-19 Rehabilitation Clinic, shared that "most of the guidance previously generated is focused on adult patients and is not always applicable to children."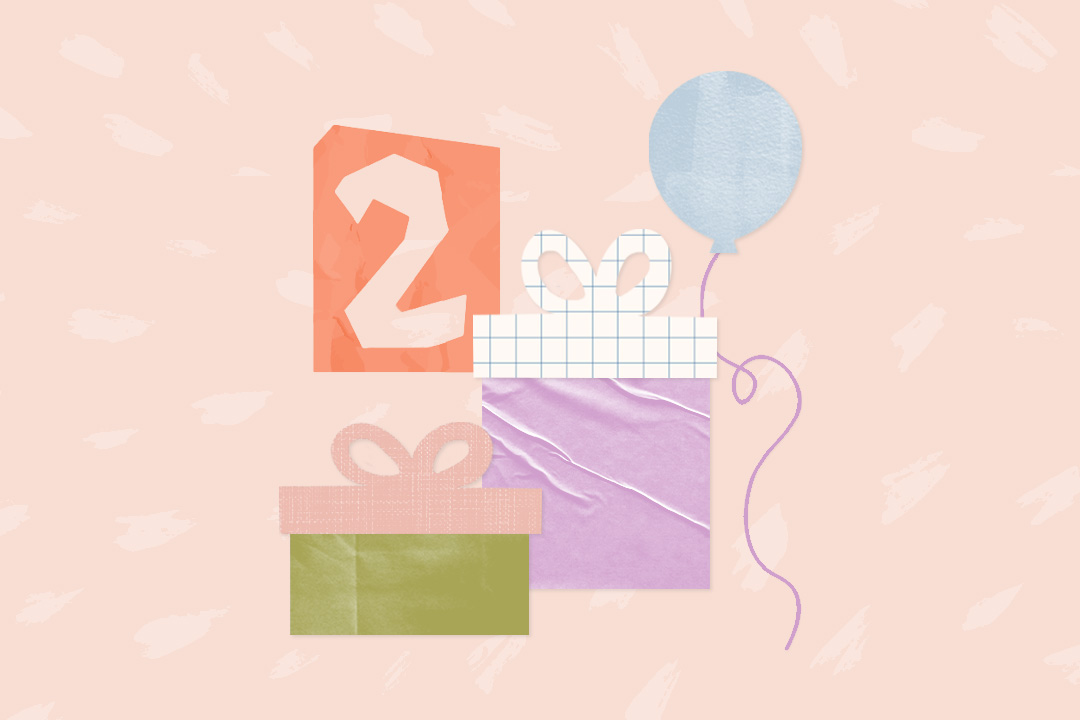 a LO in your life will love these! 🎁
"Long COVID" refers to long-term effects that one may experience from having COVID. With the help of Dr. Malone, we're going to go over everything parents need to know about pediatric long COVID.
Meet the expert

Laura Malone, MD, PhD

Pediatric Neurologist

Dr. Malone is also Co-Director of the Kennedy Krieger Institute Pediatric Post-COVID-19 Rehabilitation Center
How were new guidelines for pediatric long COVID created?
"We collected a group of pediatric clinicians from different specialties across the country [who] are treating children with long COVID," said Dr. Malone. "Parents of children with long COVID provided insight as well. Together we shared our experience and management approaches to help inform pediatricians, as well as other providers [who] are interested in creating pediatric long COVID clinics, about how we treat long COVID in children. Our goal was to help improve knowledge and access to care for children with long COVID."
How does long COVID differ from COVID?
Long COVID refers to the long-term effects from a SARS-CoV-2 (COVID-19) infection. Dr. Malone said that most children and adolescents who get sick with COVID-19 might have symptoms for between a few days and a couple weeks and then make a full recovery. However, a subset of children goes on to have symptoms that last well beyond their initial COVID-19 infection. Children with long COVID can have a wide range of symptoms that can last more than four weeks or even months after infection. Sometimes the symptoms can even go away and come back again or fluctuate over time.
What are the symptoms of long COVID in children?
While long COVID symptoms can vary from child to child, some of the more common symptoms a child might experience are:
Lingering fatigue
Headaches
Dizziness
Decreased endurance, poor conditioning, and orthostatic intolerance
Shortness of breath or "brain fog" (difficulty thinking, concentrating, or remembering)
Mood symptoms such as anxiety or depression
One of the most common complaints from pediatric long COVID patients is that they don't feel like themselves.
What treatment is recommended for long COVID in children?
Dr. Malone said that a multidisciplinary rehabilitation approach is used for children with long COVID to help improve symptoms and functionality in everyday activities. "We use treatments like individualized exercise plans, lifestyle approaches (eating well, staying hydrated, getting good sleep), and accommodations for schoolwork (extra time on assignments, rest breaks). In some cases, we may also use medications to help with symptoms like pain. Research is ongoing to see what additional treatment or medications might be useful."
What should parents do if they suspect their child has long COVID?
While many people have started feeling more relaxed when it comes to COVID, staying aware should still be a top priority, especially when it comes to children. "Awareness that children can get long COVID is important," said Dr. Malone. "Many times, children aren't always able to communicate or describe their symptoms as well as adults, so if your child is struggling in school or with their activities or you notice a change in their behavior after they get sick with COVID-19, it's important to talk to your doctor."